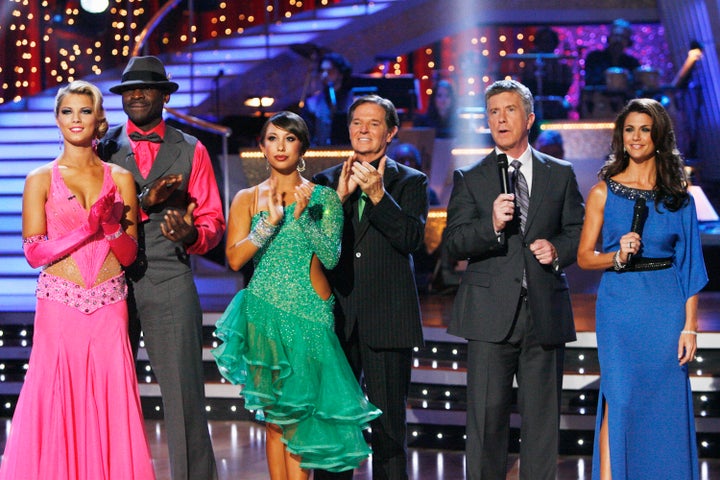 Spray tanning has become a signature on the show, with contestants looking just as bright as their glittering costumes. But with spray tans going awry every which way, why would these celebrities and dancers subject themselves to the orange glow phenomenon every week?
"There's no requirement to be tan but your body looks sleeker, thinner, and more toned when you are tan."
And while Burke doesn't use the show's spray tanning services, she did admit to getting tanned twice a week. After all, that faux gold has become a staple on the show:
"Tanning on the show has become legendary. It wouldn't be the same without it!"