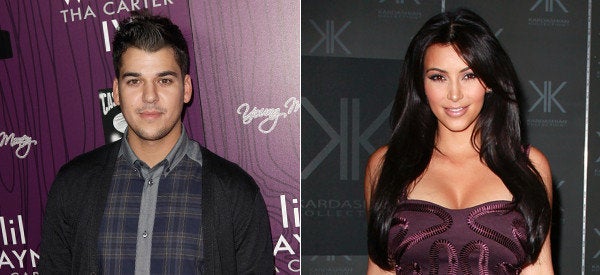 Rob's the second Kardashian to appear on the show (but we're sure Kris Jenner is next). Older sister, and newlywed, Kim starred on the show in 2008, and despite her huge advantage -- being partnered with Mark Ballas, that is-- she only made it to week three.
And so Rob has made it his personal mission to beat Kim and make it to week four.
Asked how Rob compares to his sister Kim, Rob's professional dance partner Cheryl Burke told TV Guide: "He's better than Kim, I have to say!"
Those sound like fighting word, Cheryl. Remember, Rob didn't do too well either, only scoring 16/30. And even though Kim didn't do well her first week either, we have to say that she did a lot better than Italian model Elisabetta Canalis did Monday night.
So which Kardashian do you think did the better job in week one: Kim's sexy foxtrot or Rob's graceful waltz?
Popular in the Community