For black men, the world of fashion has often been one wrought with stereotypes, misconceptions and images of three-sizes-too-large T-shirts, baggy jeans and flashy chains.
But the ongoing photo series "The Dandy Lion Project" aims to change all that by speaking to the fact that black male fashion, and, by association, black masculinity, is diverse and not solely defined by the sort of images of black men who dominate mainstream media.
The project is organized by Shantrelle Lewis, a Philadelphia- and Brooklyn-based curator. Initially launched for a pop-up art space in Harlem in 2010, "Dandy Lion" has since been featured in shows throughout the world. Its latest exhibition, at the Museum of Contemporary Photography in Chicago, opened Monday.
(Story continues below)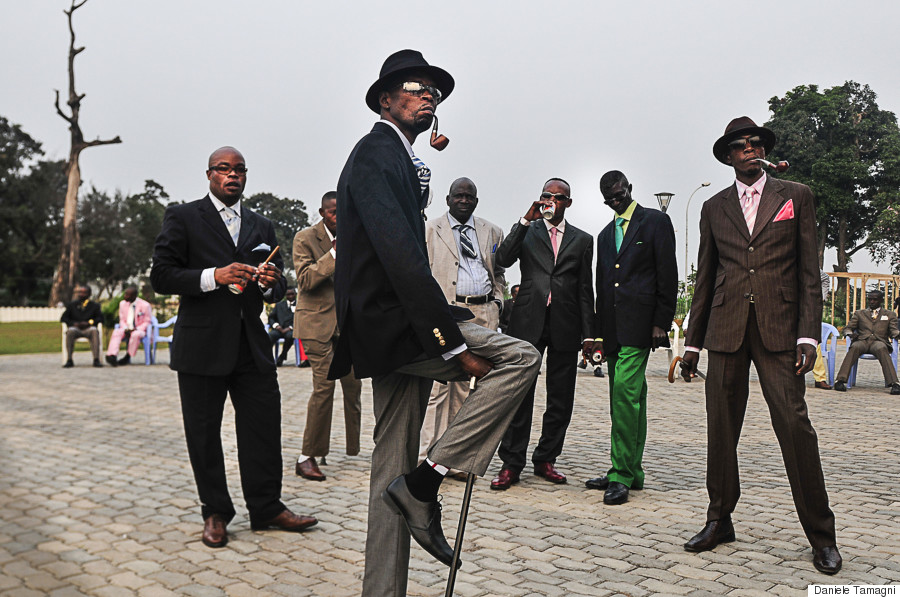 Daniele Tamagni, "Sapeurs posing in front of Memorial Savorgnan de Brazz, Brazzaville." 2008. Digital print, 25.9 x 35.8 in.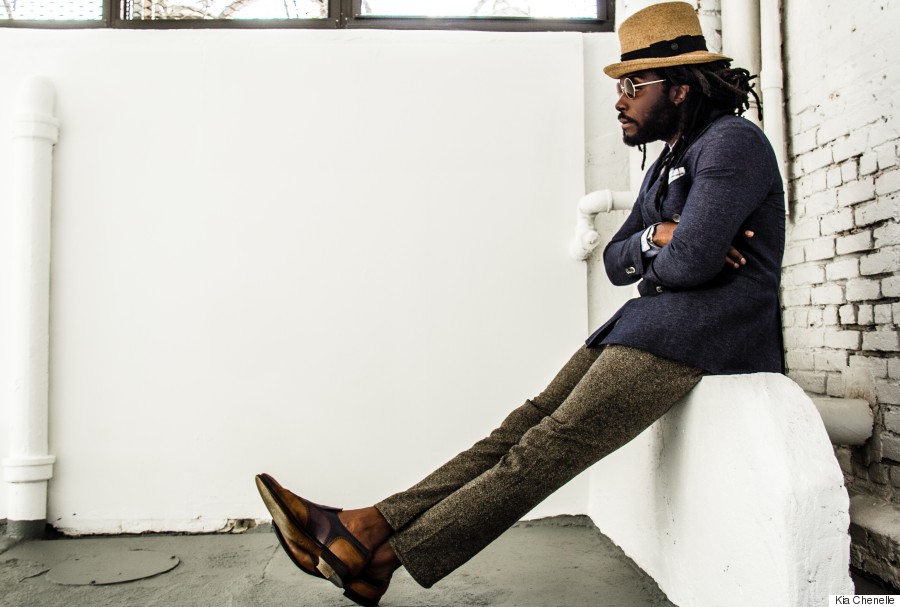 Kia Chenelle, "The Waiting Man I." 2013. Archival print, 8 x 10 in.
The show, titled "Dandy Lion: (Re)Articulating Black Masculine Identity," explores the idea of the "black dandy," who Lewis described as "a man of African descent who has assimilated and acculturated European fashion in terms of Edwardian-style fashion and tailoring and has African aesthetics." The show features photos of young urban men dressed in the "dandy" style from all over the world, taken by photographers ranging from the renowned to the unknown.
But what exactly makes up the "dandy" style? The look is a carefully tailored one that often includes a suit, or a vintage sweater or varsity jacket and mixes that early-to-mid 20th-century style with an African aesthetic that is often bursting with bold colors, rich fabrics and flamboyant patterns. It is not simply, as the exhibition announcement noted, "an imitation of European high-brow society."
Though the "dandy" concept dates back hundreds of years -- most carefully documented by Slaves to Fashion author Monica Miller -- the "remixed" style is especially befitting of today's "hip-hop generation," Lewis explained.
"It definitely goes against the norm in the industry," Lewis told The Huffington Post. "It's a way in which they meticulously take and borrow from different cultures that speaks to the diaspora experience in general. It's also part of the hip-hop aesthetic, borrowing and sampling — that's what these guys are doing when they get dressed."
Museum of Contemporary Photography executive director Natasha Egan also found the subject timely -- which is part of the reason why they brought the show to Chicago.
"It's a subject that people talk about in the contemporary art world, this sort of representation of urban black men, but you haven't seen a show like this," Egan said. "It's a great marriage between photography and fashion, which also is often about politics and gender."
While paying so much attention to one's appearance might strike some as feminine, Lewis pointed out that the project is intended to push back against that stereotype too. The photo subjects are a mix of straight men as well as gay men, according to Lewis.
"I wanted to combat these limited and narrow ideas of masculinity," Lewis said. "It's refreshing to see men who can embrace femininity regardless of sexuality. I have consciously picked images that show and respect that delicate balance between masculinity and femininity — one doesn't overpower the other and they operate in harmony."
And at a time where media images of black men continue to reinforce stereotypes rather than offering a broader view of African-American experiences, exhibitions like Lewis's serve a powerful purpose.
"There's something to be said about how images continue to perpetuate aggression and fear of black men in our society, images that are closely related to the commercialized image of the thug and the rapper, what we hear on the radio and what we see in films and on TV," Lewis said. "It's a manufactured image. I think of those images as being controlled and I think it's time we collectively as a society across races and demographics begin to really dismantle them."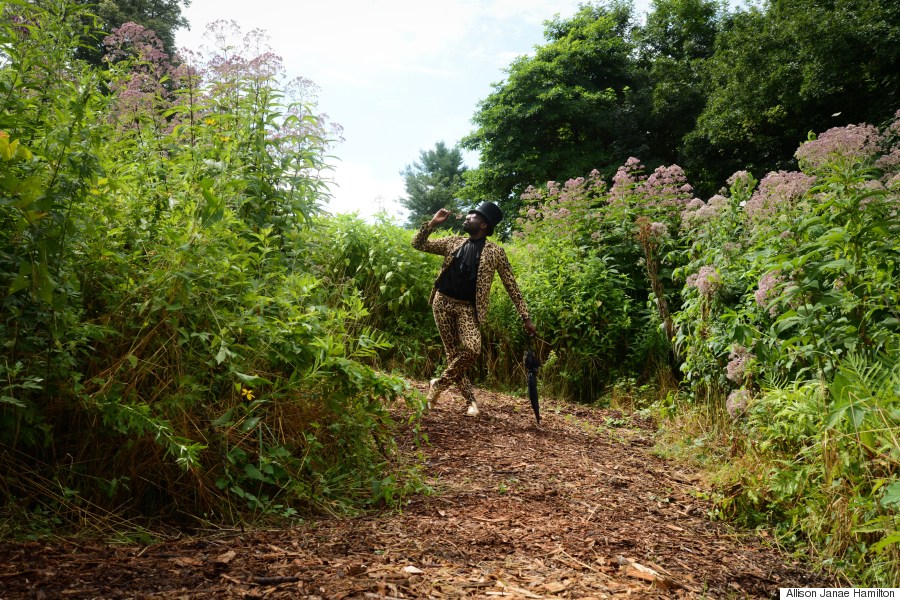 Allison Janae Hamilton, "Tell me no tales." 2013. Digital photograph, 30 x 45 in.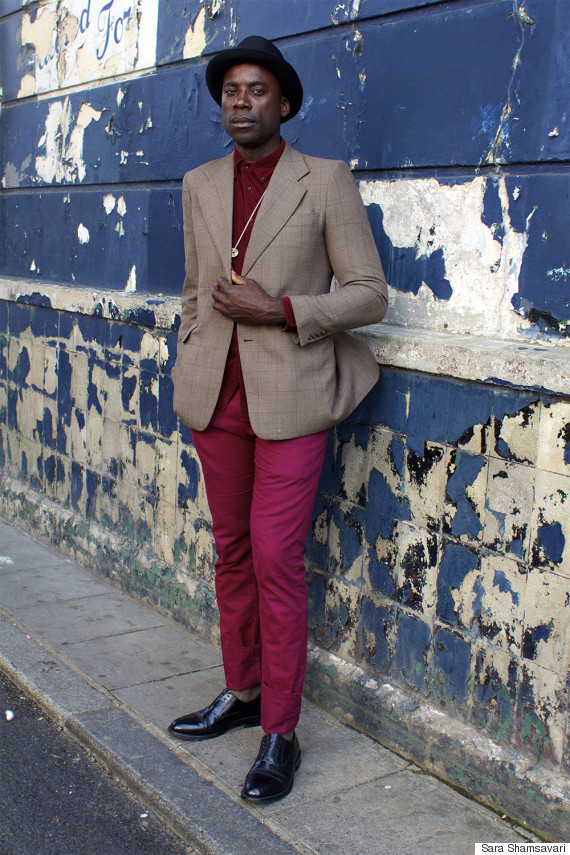 Sara Shamsavari, "Randolph Matthews, London." 2013. Digital C-print, 16 x 20 in.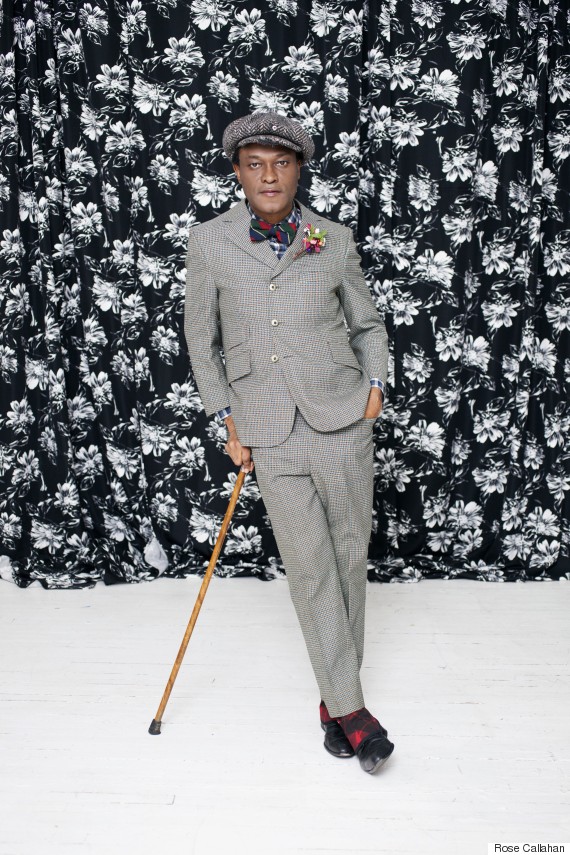 Rose Callahan, "Ike Ude In His Studio, New York City." 2013. Digital C-print, 20 x 30 in.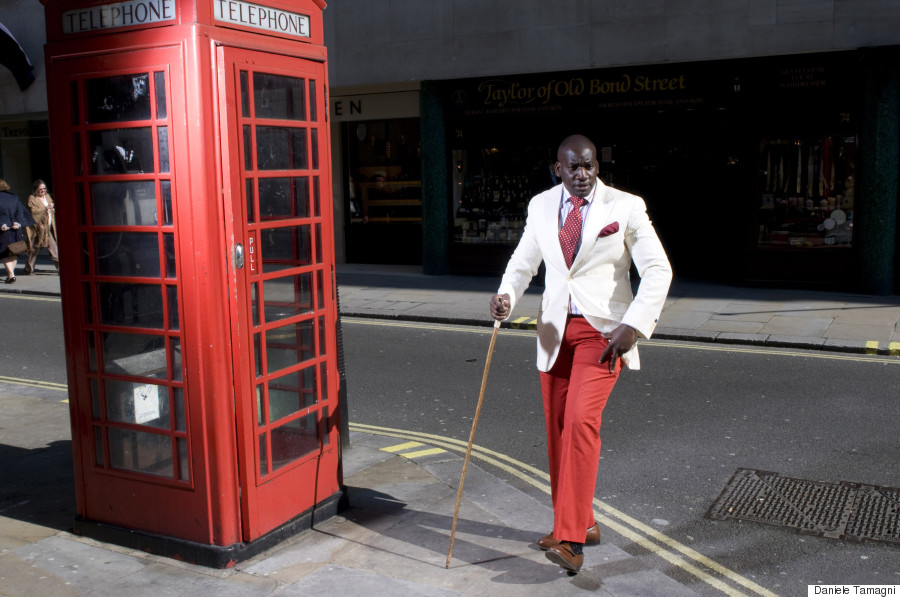 Daniele Tamagni, "Dixy, London." 2009. Digital print, 25.9 x 35.8 in.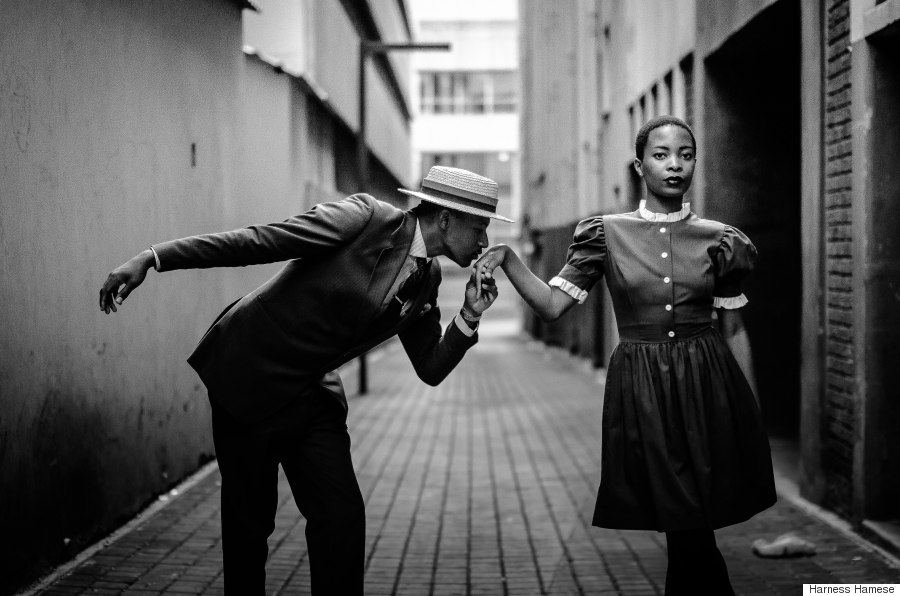 Harness Hamese, "Give thanks to thoughtful hands — Bafana Mthembu and Andile Biyana of Khumbula." 2013. Digital archival print, 20 x 24 in.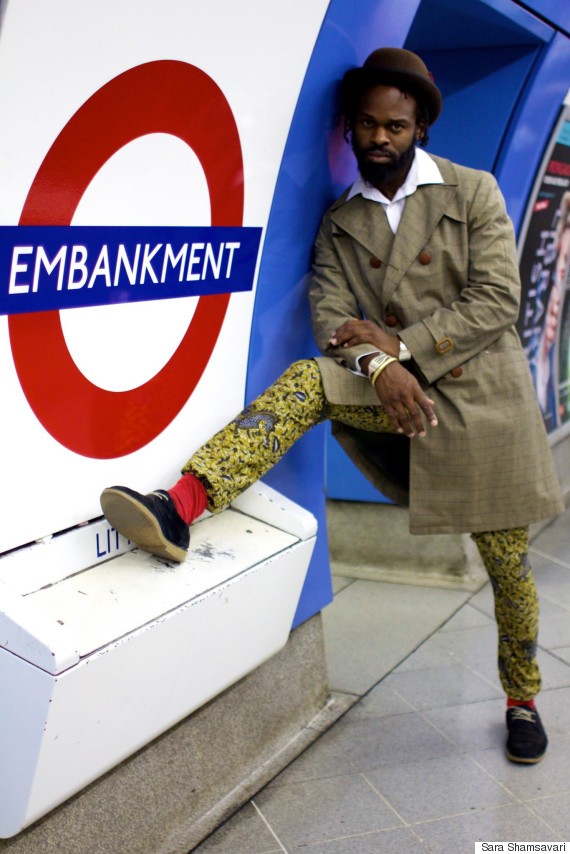 Sara Shamsavari, "Odie Oputa, London." 2013. Digital C-print, 16 x 20 in.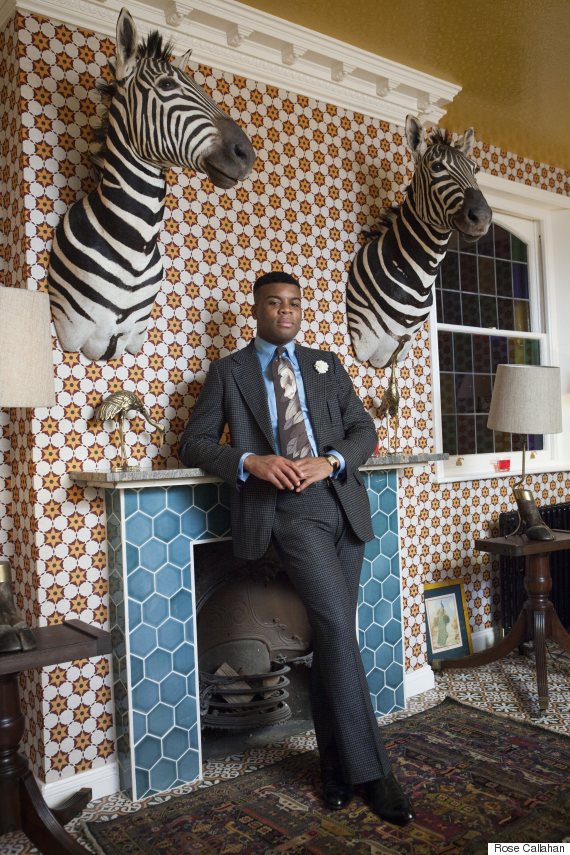 Rose Callahan, "Barima Owusu-Nyantekyi at the King's Head Club, London." 2013. Digital C-print, 20 x 30 in.
Calling all HuffPost superfans!
Sign up for membership to become a founding member and help shape HuffPost's next chapter
BEFORE YOU GO
PHOTO GALLERY
Black Style Icons: Through The Years