Janelle Monae was recently named the next face of CoverGirl. Now, we love Monae's music, but what we really dig about the talented star is her style. Monae works a modern dandy look, managing to stay feminine and sexy, while also remaining covered up (a refreshing change from the cleavage, miniskirts and sheer styles that are soooo 2012 VMAs).
In the days of yore, dandies were men who yearned to be members of the aristocracy (but weren't), so they dressed the part: think vests (also known as waist coats), top hats, slim pants and colorful accessories like frilly collars, pocket squares, bow-ties, patterned socks and oxford lace-up shoes.
Some of our earliest style icons were known for doing the dandy: Katherine Hepburn and Diane Keaton come to mind. Of course, men like Alber Elbaz, Hamish Bowles and Brad Goreski dominate the dandy landscape these days, but that doesn't mean that it's a male thing -- far from it. Stars like Kate Moss, Tilda Swinton and Michelle Williams put a decidedly feminine spin on this typically male trend. Miuccia Prada's fall collections for her eponymous line, as well as for Miu Miu, were full of slim-cut suits in flamboyant patterns.
The important thing to know about dandy style is that it's not just women dressing in tailored menswear (though you know how we love a woman in a pantsuit). Rather, when you try this trend, you present an image of strength (through typically male clothes) and sexy allure (with details like exposed ankles and exaggerated accessories). Curvy gals: This is your chance to show off your shape in high-waisted pants and a fitted blazer. Tall and narrow? Add a ruffled blouse to give your silhouette some volume. In short, this is a style for every body type. Be brave; you're dressing with swagger.
Here are 18 stars working the fall trend, tips on how to try it out, plus a few shoppable items should you want to take it for a test run.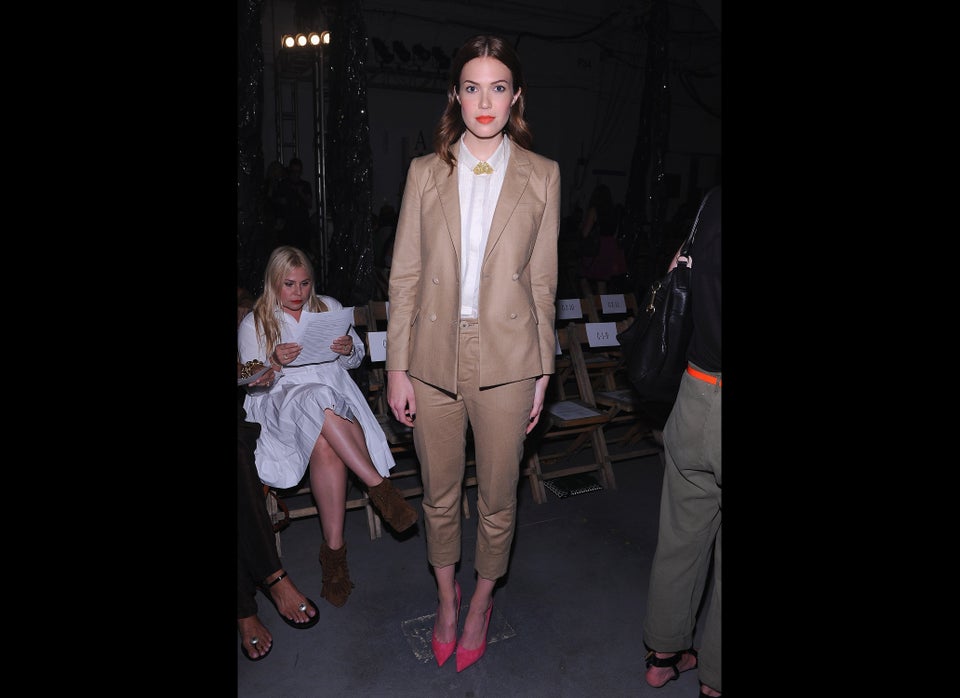 How To Dress Like A Dandy