UPDATE: Dane Cook has posted an apology for the Aurora-related material he performed on Thursday. Via Twitter, the comedian stated: "I am devastated by the recent tragedy in Colorado & did not mean to make light of what happened. I made a bad judgment call with my material last night & regret making a joke at such a sensitive time. My heart goes out to all of the families & friends of the victims."
PREVIOUSLY:
If you've ever gone to a comedy show in the days following a tragic event, one thing inevitably happens. After several acts perform sets that avoid the elephant in the room, one comic will, after breaking the ice, tentatively ask permission to try out their [recent tragic event] material. More often than not, the audience says yes.
This seems to have been the case at Los Angeles' Laugh Factory on Thursday, when Dane Cook performed a joke related to the tragic theater shooting in Aurora, Colorado. Caught on tape by an audience member who was committing one of the cardinal comedy-show sins -- taping a comedian's set without permission -- Cook joked that "The Dark Knight Rises" is such a bad movie that " ... if none of that would have happened, I'm pretty sure that somebody in that theater, about 25 minutes in, realizing it was a piece of crap, was probably like, 'Ugh, fucking shoot me.'"
The joke was met with a few groans, but they quickly gave way to laughter and then applause.
While some may feel that any jokes related to a tragedy are inappropriate, the clip could be seen as illustrating a fundamental tenet of comedy: that laughter leads to catharsis, and catharsis leads to healing.
What do you think? Is Cook's joke too soon? Is any joke at any time about a violent act inappropriate? Or does Cook's joke serve a purpose? Is it even funny? Give us your take in the comments.
Related
Before You Go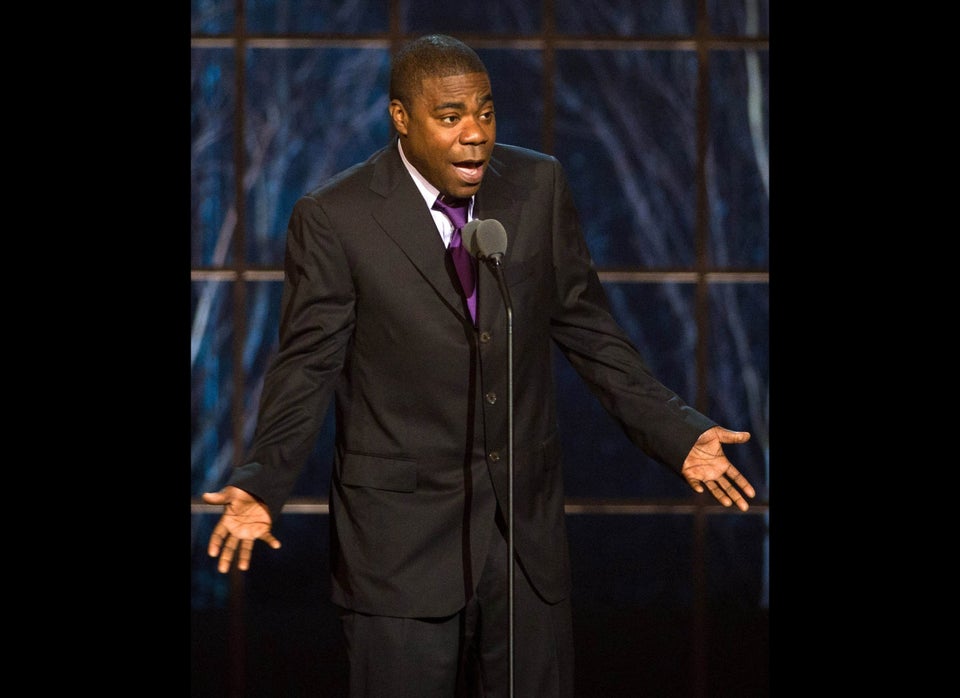 Comedians 'Crossing The Line'
Popular in the Community