You might not be familiar with his name, but surely you recognize Dane DeHaan.
The 29-year-old actor has been climbing his way up the Hollywood ladder, appearing in the TV series "In Treatment" before landing roles in movies such as "A Place Beyond the Pines," "Kill Your Darlings" and "The Amazing Spider-Man 2." DeHaan's performances say it all: he's an actor who's eager to challenge himself, no matter how big or small the project.
Currently, he's starring as the iconic James Dean alongside Robert Pattinson's Dennis Stock in the Anton Corbijn-helmed film "Life." The movie tells the story behind Stock's now infamous Life magazine photo shoot of Dean, which took place as the "East of Eden" actor was on the verge of superstardom in 1955. The images showcased Dean as the epitome of cool, giving his rebellious, free-spirit aura leverage. Dean tragically died in a car accident in September 1955, before two of his most beloved and celebrated films, "Rebel Without a Cause" and "Giant," were released. He became the first and only actor to receive two posthumous Academy Award nominations for "East of Eden" and "Giant," and rightfully became an on-screen legend.
DeHaan was unsurprisingly nervous to portray the actor, not only because of his iconic status, but because so little is known about who Dean truly was. He spoke about the role and his idea of fame in an interview with The Huffington Post.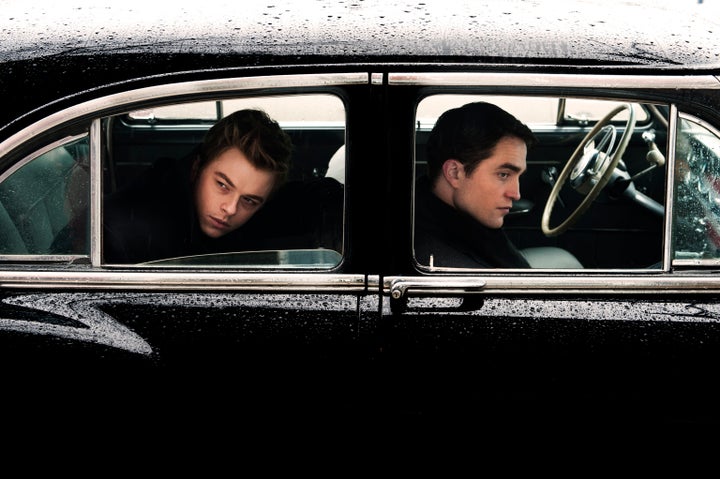 Tell me about the casting and how you got involved in "Life"?
I was sent the script, I read it and I was like, "I don't really want to do this." I just kept saying that because he's always been one of my favorite actors and, to me, it's really holy material. But they kept coming back and I started to take meetings with everybody and I listened to what they had to say and I realized that I was just operating out of fear. I do all these interviews and I say, "I want to do the role that's the most challenging or I want to do the role that scares me the most," and then that opportunity legitimately came around and I was running away from it. It was really my wife [Anna Wood] who pointed that out to me in the end, and I realized that if I want to practice what I preach, this is it, this is the opportunity. Why not do this? It's a great script, it's a great director, it's a really challenging part -- it ticks off every box. It's just, to me, it was kind of personal so it took me a while to come to that.
You must have been a little flattered though, this is James Dean. Great actor, good-looking guy ...
Yeah, totally flattered! And also, to be honest, kind of confused.
I don't know, honestly, I just didn't understand. Like, why do they keep coming back to me? I had to go through a lot, even physically, to try to look like him. It wasn't just a show up on set, 15 minutes of makeup thing. It was three months of training and an hour and a half in the makeup chair every day. So, I didn't really understand why they wanted me, but I was flattered. In the end, especially at this point of James Dean's career that he's at in this movie and what's going on and the relationships he has and how he feels about his work, I think I have a lot more in common with James Dean than I do almost any other character that I've played.
This movie takes place when James was on the cusp of stardom, so how did you mimic him? How did you study his mannerisms -- the way he looked, the way he walked -- since there wasn't much out there of him?
I worked with a dialect coach named Nadia Venesse, who's really amazing, to help get the voice down. She actually found a recording of when he went back to Indiana to visit his family. He had bought one of the first-ever Spy recorders, just because he thought it was a cool toy, and he taped conversations that he had with his aunts and uncles and cousins -- and [Nadia] found it. And it was really invaluable because, it's not like he doesn't sound like he does in movies, but that's him acting and this was him in a real environment; it was a direct source. So I listened to that over and over again, and I studied the time period. As for the mannerisms, it was important for me to match that specific moment [with the Life magazine shoot]. And mostly, the physicality was more about who he was on the inside. Who was James Dean? Not what people think he was, but who was he actually as a person? And I think as I started to delve into that, I feel like the mannerisms came along with it.
Did you study those Dennis Stock photos inside and out?
I was pretty familiar with the photos already, but in many ways, they're staged. Although they're amazing photos, in a way, they're somewhat responsible for the myth of James Dean. Because James Dean is not that cool ... I mean, he's cool! But that photo in Times Square, he looks like the epitome of cool, and then there are really interesting photos where he's sitting behind a desk reading a book which show a different side of him. When I was in college, those were the ones that I thought were the most interesting -- it was the first time I saw James Dean and he didn't look cool. With the role, it was about reading the most I could about him. There are a lot of biographies about him and that was a bit of a problem too because it becomes more about, "Who wrote this? What was their relationship to him? What exactly are they trying to do and why does this information contrast with this information? And what information is undeniably true? And of the information that is undeniably true, what does that show you about who he was?"
It must have been so strange for you to step into that world and recreate these images you love.
Yeah. We definitely had the book on set and I was probably the most annoying with, "Bring the book out! We have to make sure it's exactly like it was!" I think it was fun to look at the images and see those moments -- it was an interesting way to make a movie, for sure.
What did you and Robert Pattinson do to create that bond James and Dennis shared?
It's an interesting bond because I don't really look at them as friends. I look at them as two artists who were both struggling in different ways, because they work in different ways, and they come across each other and they influence each other as artists. So while a lot of people are calling it a friendship movie, I don't really see the friendship part of it. It's not like Rob and I weren't friends, it's just I felt like that was the relationship we had probably because of the film. We hung out a couple of times outside of set, but other than that, it would be show up on set and really get to know each other through the process of making the movie as two artists who go about things in two different ways. And I think in that way, you don't have to "act" the relationship, you just allow it to happen on screen.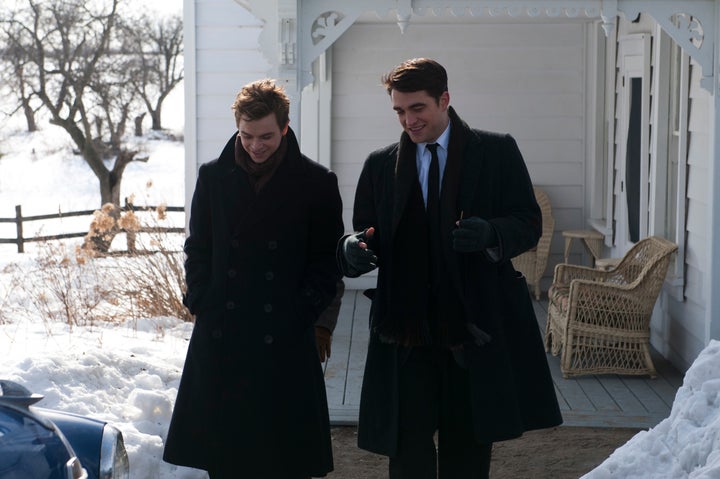 How do you see fame when James Dean was around versus now? He lived at a time when Hollywood was starting to become this huge fascination for people and now it's reached a whole other level.
Back then, it was almost more creepy because studios would draft actors almost like a basketball team drafts players. And then they would live on the studio lot and, literally, the studios would have pictures of them and say, "Now this guy we're going to show as our rebel and this woman is our blonde bombshell and this is our ingénue and this is our leading man." And so, you had no control over your image, your image was controlled by the studio. You did the movies that they wanted you to do and it was only with one studio. Today, there's a lot more freedom because that's not how it works. You can do a studio movie, but then you can shoot an independent movie and navigate your career in that way. That was interesting to me because you would have thought back then it was more free, but I actually think it was more controlled.
Even looking at your own resume -- you've done a big blockbuster with "Spider-Man 2" and a quieter movie like "A Place Beyond the Pines." You've selected a variation of roles. How did you get started?
My whole life I knew I wanted to be an actor. I went to acting school and to college at North Carolina School of the Arts and they do a showcase in New York and one in LA and I was lucky enough to get an agent out of that. Then I started working in theater in New York for a couple of years and that turned into me doing this show "In Treatment" on HBO, and then I moved to LA after that. I've been really lucky, it's been like seven or eight years that I've been doing it professionally and it's been crazy madness.
Do you still audition or are you finding people call for you to be in their films, and if so, how does that make you feel?
Yeah, now that's what's been happening lately. It's way preferred, definitely! [laughs] Listen, I would audition, and I think there's always going to be 10 people at your level and when all of those 10 people want to do a role and the director doesn't know who they want, you audition. But the last film I did ["A Cure for Wellness"] was in Germany and Gore Verbinski directed it and he was kind of like, "Do you want to be in my movie?" And I was like, "YES!" And Luc Besson kind of did the same thing. And it's a really surreal thing. But it is important to me to not allow people to typecast me, if that's the right word? I really want people to look at me as an actor and not as a person who does THAT thing.
So with Luc Besson, you're in "Valerian and the City of a Thousand Planets." How's that going?
It starts next year and we film in Paris for six months. It's a really big movie, for sure. Tons of special effects -- I'll be acting to a lot of tennis balls for the first time, which I'm really excited about! I mean, "Spider-Man" had special effects, but there's also a lot of humanity in "Spider-Man," a lot of intertwining between actual human relationships. But this movie takes place in outer space. So, I'm really excited and I think it will be interesting to do a movie like that. I don't really know what that means -- right now all I know is that I have to be in really good shape [laughs] ... which is a lot of work.
You're working with Cara Delevingne on that, who's getting into the film world lately. Have you gotten to know her well?
I've met her like two times and sometimes we text each other. I just feel like she's sooo much cooler than me. [laughs] Her life when she's not making a movie seems so exciting and she's at concerts and flying here and there and I'm just on my couch with my dog and my wife, like, checking her Instagram: "Oh, she got the most amazing puppy ever! Oh, now she's in Mexico at a concert!" She's really cool, in a way that I've never been that cool. But I've been thinking about how that could play into the movie because there is an aspect to it that we work together, but I want us to be together, so maybe there's some fun to be had with how much cooler she is than me.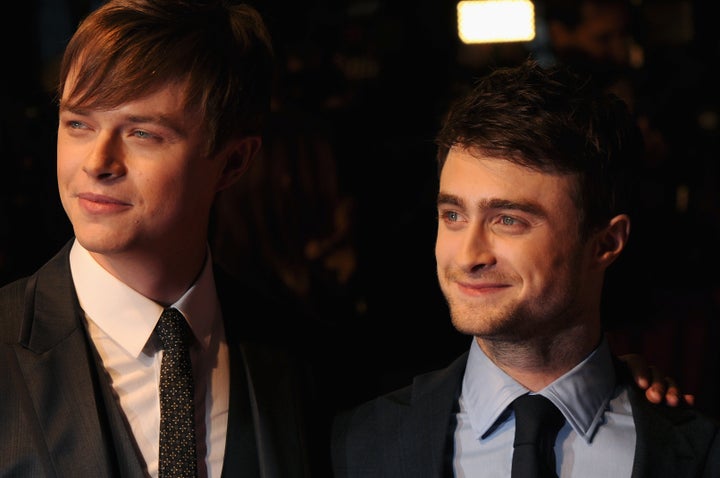 You've worked with some actors with huge fan bases, like Daniel Radcliffe and Rob Pattinson. Did you see all that come into play when you were on set with them? And are you fearful of that kind of fame yourself going forward?
I've worked with Shia LaBeouf too, and it manifests itself differently for all those guys. It's interesting because all those movies have a different target audience. People love Dan in this way where they want to hold him close, where with Rob, they just want to jump on him and make out with him -- there's this sexuality that goes along with Rob's fans where they're just sooo into him as a sexual being. And then Shia's fans are like, "You're the Transformer hero!" They all handle it different ways. Their lives are all more crazy than mine is. But am I scared of that happening?
Yeah, like for example, can you walk around without people noticing you?
Yeah, well, they don't not notice me but ...
It's not like you're attacked.
Right. I can go to the grocery store and people are like, "Hi, I really like you." And I'm like, "Thank you!" ... When we were filming "Life," I remember one day on set Rob was like, "I went to the grocery store for the first time in so long." And I was like, "OK?" I don't know. I don't really think about that stuff that much because it's sort of out of my control and I'm just really grateful that I get to do what I do.
Do you think it's different in New York versus LA?
I know Dan calls New York his "head-up city," because he feels like it's the only city where he can walk with his head up. [laughs] Which I think is probably a good way of putting it.
This conversation relates back to James Dean, and sort of idolizing people.
Yeah. People look back on James Dean and think he must have been the coolest, most interesting person. But in the movie, you see that it's not like they take the Times Square photo and say "I got the shot!" It's like, "All right, I got another photo, let's move on." It's not until after the fact that it shows a normal person can be turned into an icon. Mostly, everyone is just going through everyday life and maybe even in a mundane way.
That speaks to the whole aspect of fame.
Your work is how people know you. People know me from the roles I've done or the photo shoots I've done, so they probably think I'm ... I don't know what they think of me! [laughs] But it's not really me. That's what I love to do, that's what I'm most passionate about and I love that I've been embraced the way I have, but I'm so much more boring than any character I've ever played. Maybe that should be my little secret.
"Life" is now in theaters and on demand.
This interview has been edited and condensed.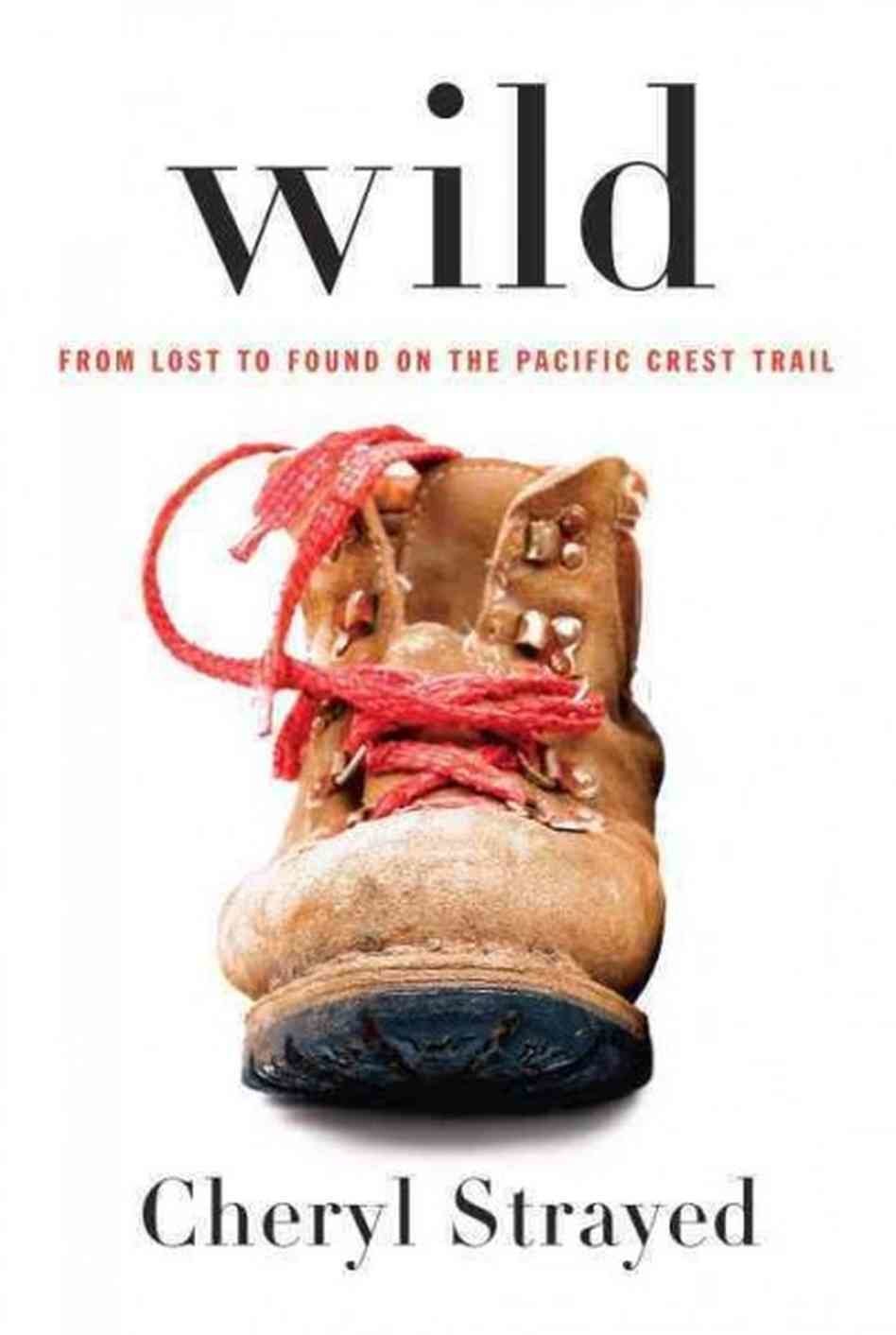 Movies Based On Great Books
Popular in the Community