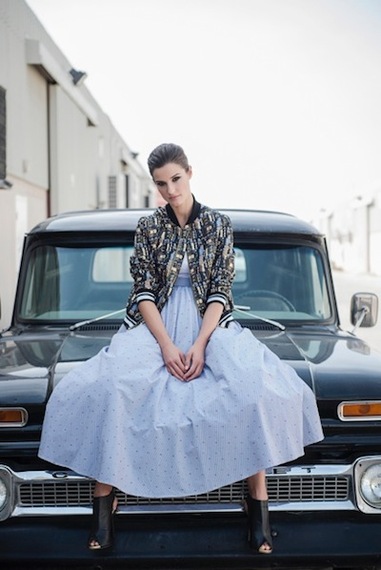 Who is the true modern Saudi woman? Well, that definition may require too many words, but I can definitely tell you who she isn't.
She's not the composite of stereotypes that make up her limited and un-illuminated portrayal in the media these days.
Whenever I read an article like this about women in Saudi Arabia in our Western media, I think the journalist has either not been there, or if they were, they haven't had a chance to interact with a real Saudi woman. I have.
I'm proud to call some exceptional Saudis my friends and what I've discovered through their generous insight is a world of intelligent, modern, beautiful and talented women. That is the truth of what a real Saudi woman represents and the words "segregated" or "oppressed" never come to mind at all, in their presence.
Fashion designer Daneh Buahmad is one such woman. Her creations are a perfect representation of her free spirit, at once feminine and active, and all the while bridging the East and the West perfectly. If there is one word that describes Buahmad, whose line is quite simply called Daneh, it is grace. The Dhahran native does everything with a generous sprinkle of the stuff, from wearing her own line, to taking care of her son, from going to work, to going out. Is she the average Saudi woman? Well, the short answer is no. Buahmad is not an average woman anything, by any stretch of the imagination, but she is a great archetype of what modern Saudi women are like in the 21st century. She is not an anomaly, lets put it this way.
As the proud owner of a luxurious and at once super-wearable Daneh design, what I love most about Buahmad's style is her understanding of what women want -- actually what we require from our clothing. My white mid-length skirt and crop top combination with frayed edges are the perfect blend of versatility combined with comfort, glamour that's understated but rich looking, and a style that doesn't feel or appear too thought-over. It's simple, it's elegant, I know no one else will be wearing the exact same thing at a party or at dinner, and I feel like a glamorous woman wearing it. That's the essence of fashion to me.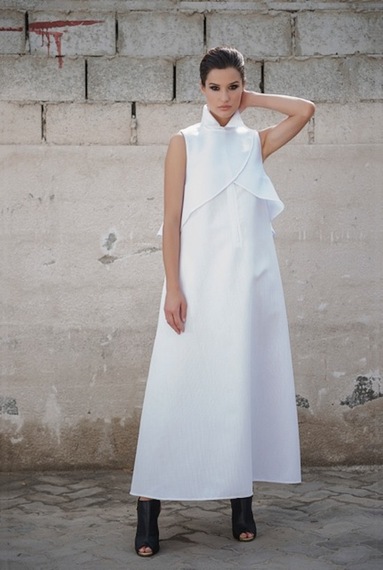 Recently, Buahmad was chosen as one of ten finalists of the Jeddah Vogue Fashion Experience, a collaboration between HRH Princess Adelah bint Abdullah bin Abdulaziz and Italian Vogue's Franca Sozzani. The London Central Saint Martins trained designer shined among the Saudi glitterati and impressed the judges which included designers Stella Jean, Alberta Ferretti, Farida Khelfa, along with Sozzani herself and other members of the Vogue team. The selected designers got to showcase their collections at Saudi luxury department store Rubaiyat.
Intrigued by this woman whose stye and warmth have seamlessly transformed my idea of fashion to include Saudi ready-to-wear as part of my wardrobe, I recently asked Daneh Buahmad fifteen questions. They ranged from work to life, from fashion to food, and helped me discovered yet more layers to one of my favorite designers and cool woman all around.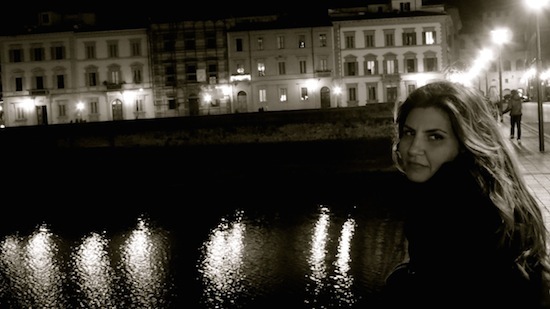 What made you first want to go into clothing design?
Daneh Buahmad: My love for clothes and creating.
DB: Various courses in fashion schools such as Central Saint Martins, but I can also say I was trained by life, instinct, time and experiences.
Who were your initial inspirations and have they changed in the last few years?
DB: It starts off with older sisters aunts and cousins. The coolness of the 60s, grooviness of the 70's and the outrageous glam of the 80s. It ultimately reached a sense of wanting to look elegent and edgy yet maintaining comfort.
Who do you think of when you're designing an outfit?
DB: A woman that is walking fast in a busy place among thousands of people yet stands out.
Which celebrity is your ideal client?
DB: Alexa Chung , Yasmin Sewell -- they make anything look good and always look comfortable and natural in what they are wearing.
DB: Simplicity with a hint of an edge.
If you could sit down for dinner with five other people, living or not, who would they be?
DB: Mohammad Ali, Vivienne Westwood, Coco Chanel, Jay-Z, my teenage self.
When you are designing, what is your "ritual"?
DB: Sounds cliché but I dress in the most comfortable of my clothes, have a great music playlist going, light a scented candle, have a bunch of mechanical pencils, erasers, coloured pencils and ink pens in front of me.
And once you've thought of a collection what do you do next? Can you take me through the steps?
DB: I think of a collection and an overall look or essence for that season. I have a general idea of what fabrics I will use and then start to research, different designs, what I can find, what I will produce etc... Simultaneously, I'm tweaking my sketches. Once my fabircs are chosen with the respective designs, the sampling starts, and that's a process. Some designs make it and some evolve into something else.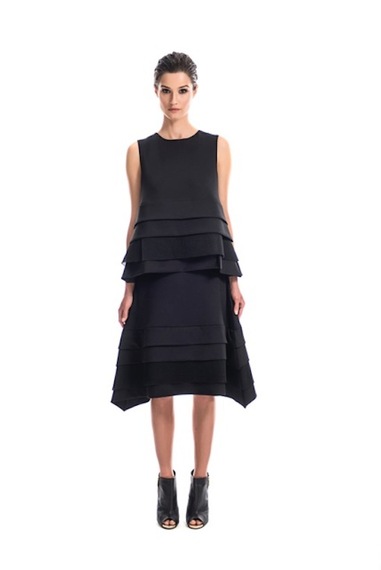 What are the inspirations for your next collection?
DB: My inspiration is a beautiful road trip I took recently. It was the most fun I have had for a while. The views, the images and the calm feeling I had.
Do you think that being Saudi has affected your style sensibilities and how?
DB: To a certain extent... I mean it isn't conscious but I think there is a certain element of modesty in my designs.
What is the best thing about being a Saudi woman?
DB: Being continuously challenged.
If you had to describe yourself to someone who doesn't know you, how would you do it?
DB: Hard working with a good sense of humor about life.
Your favorite city in the world?
DB: Might be boring I know but -- London!
Popular in the Community