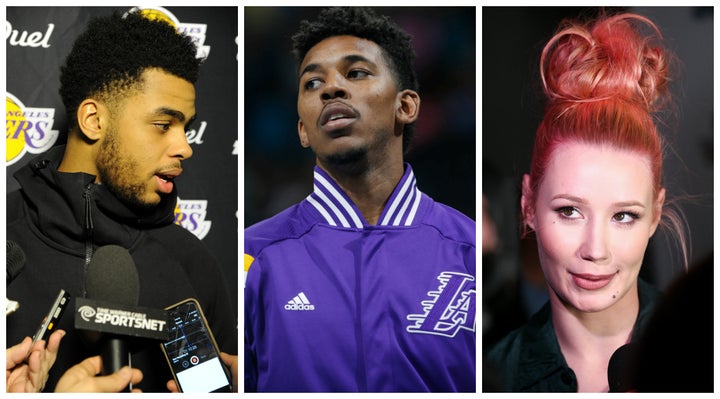 Holy crap, if the Los Angeles Lakers season was a train wreck, what does that make the way it's ending? A firestorm? A multi-plane aerial crash? An apocalyptic hellscape with no room for even the smallest glimmer of hope?
At 15-59, the Lakers are a mess. But even worse, the closest thing this mess has to a future centerpiece has been ostracized by the rest of the team because of a blurry video of questionable origin, which was leaked on the Internet last week.
So what is going on? Why is "Los Angeles Lakers, Nick Young, Iggy Azalea, D'Angelo Russell" the hottest Google trend in the country right now? Is this the rare event in which we might actually need an explainer to explain the hell out of this situation? Why yes -- yes, it is. Let's break it down.
Who are the involved parties?
D'Angelo Russell -- The Lakers' No. 2 pick in the 2015 NBA Draft. A 20-year-old point guard with a nice shooting touch and eye-boggling court vision. The closest thing the Lakers have to a future star. Occasionally found to have ice in his veins, especially since the All-Star break in February. Reported immaturity issues, although the source of those reports is usually anonymous and/or Byron Scott, the Lakers' incompetent head coach.
Nick Young, aka "Swaggy P" -- Technically, an NBA player and a member of the Lakers in that he gets a paycheck and has played for multiple NBA teams. In practice, however, Young, aka "Swaggy P," is more a celebrity of the "famous for being famous" variety. One of the league's least mature and most groan-worthy players in recent memory. The kind of man who celebrates a 3-point shot before it goes in, only to then realize it clunked out. Engaged to Iggy Azalea.
Iggy Azalea -- A popular rapper once. Then people started to hate her. Honestly unsure how people feel about her now, but come on -- it's Iggy Azalea. "Fancy." You know who she is. Engaged to Nick Young.
What is at issue?
A leaked video, in which Young admits to cheating on his fiancée. The video was purportedly recorded by Russell without Young's knowledge.
Wait, what?
It all started on March 24, when a smallish celebrity site called Fameolous uploaded a 30-second video to Twitter. The video appears to show Russell cajoling the 30-year-old Young into unknowingly admitting on video to hooking up with a 19-year-old, which is bad considering he's engaged.
"What about Amber Rose?" Russell then asks.
"No, she knows my girl," Young replies.
In a slightly longer version of the video that has been uploaded to YouTube, Russell can be heard telling Young, "I'm glad you told my video all that."
Are we 100 percent sure that this video is legitimate?
No, but the subsequent reaction inside the Lakers locker room (see below) sure makes it seem so.
Do we know who leaked the video and why?
No, we don't, and that is the big question.
Did Russell Snapchat the video himself? Was his phone "hacked"? Did he send the video to a friend or acquaintance who then leaked it to the gossip site? No one is quite sure, but that hasn't stopped people from speculating.
What cryptic and/or confusing tweets have our three main characters sent out since the video was uploaded?
How are Russell's teammates treating him since the video leaked?
Badly, to say the least. ESPN reports that the team has gone full high school on him, essentially cutting him out of the social circle and making him eat alone in the cafeteria. No, seriously. That's what's happening. From them:
At a recent breakfast meeting, one source said, no Laker would sit with Russell at his table. The source added that, in another instance, Russell came into the locker room and sat next to guard Lou Williams, who got up and walked away.
"Right now," a source told ESPN, "they're handling it by isolating him."
Morally, who is in the wrong here?
Basically, who you believe is wrong here comes down to your own particular moral code. Be mad at Young if you hate cheating. Be mad at Russell if you hate people who record videos of others without their consent. Be mad at the Lakers if you think they are being unduly cruel to a 20-year-old boy who probably didn't want the video uploaded to the Internet. Be mad at whoever leaked the video if you hate ... normal people who need money? All we can say is that, for once, you can't be mad at Iggy Azalea, and that's saying something about this situation.
What happens now?
Well, knowing how the media works, there will be roughly 72 hours of "Should they or shouldn't they trade him?" conversations and more reports about Lakers players questioning whether they can play with Russell anymore.
These conversations and questions, it should be noted, are stupid. The 24/7 news cycle will eventually turn to another topic, and this will be forgotten. Plus, all the Lakers have to bank on right now is Russell and the three other slightly less promising young players who make up their young core: de facto rookie Julius Randle, promising second-year player Jordan Clarkson and the human trampoline otherwise known as rookie Larry Nance Jr.
In fact, the only two players even signed with the team beyond this season are Young and Williams, and neither of those pieces are exactly worth trading a major piece for. They might even be worth trading away or cutting to start fresh next year, considering all the cap room the Lakers will have after they try and fail to land a big-name free agent this summer.
Add the fact that the Lakers didn't trade Kobe in 2003-2004 when he was, uh, facing much more serious charges and reportedly "sold out" Shaq in a much more serious way and it's safe to say that despite what is said on "First Take" in the coming days, the Lakers are not trading Russell because of a video.
So there you have it, a shockingly stupid yet bizarrely confusing piece of NBA drama, explained. Now, back to watching the Lakers lose.
Related
Before You Go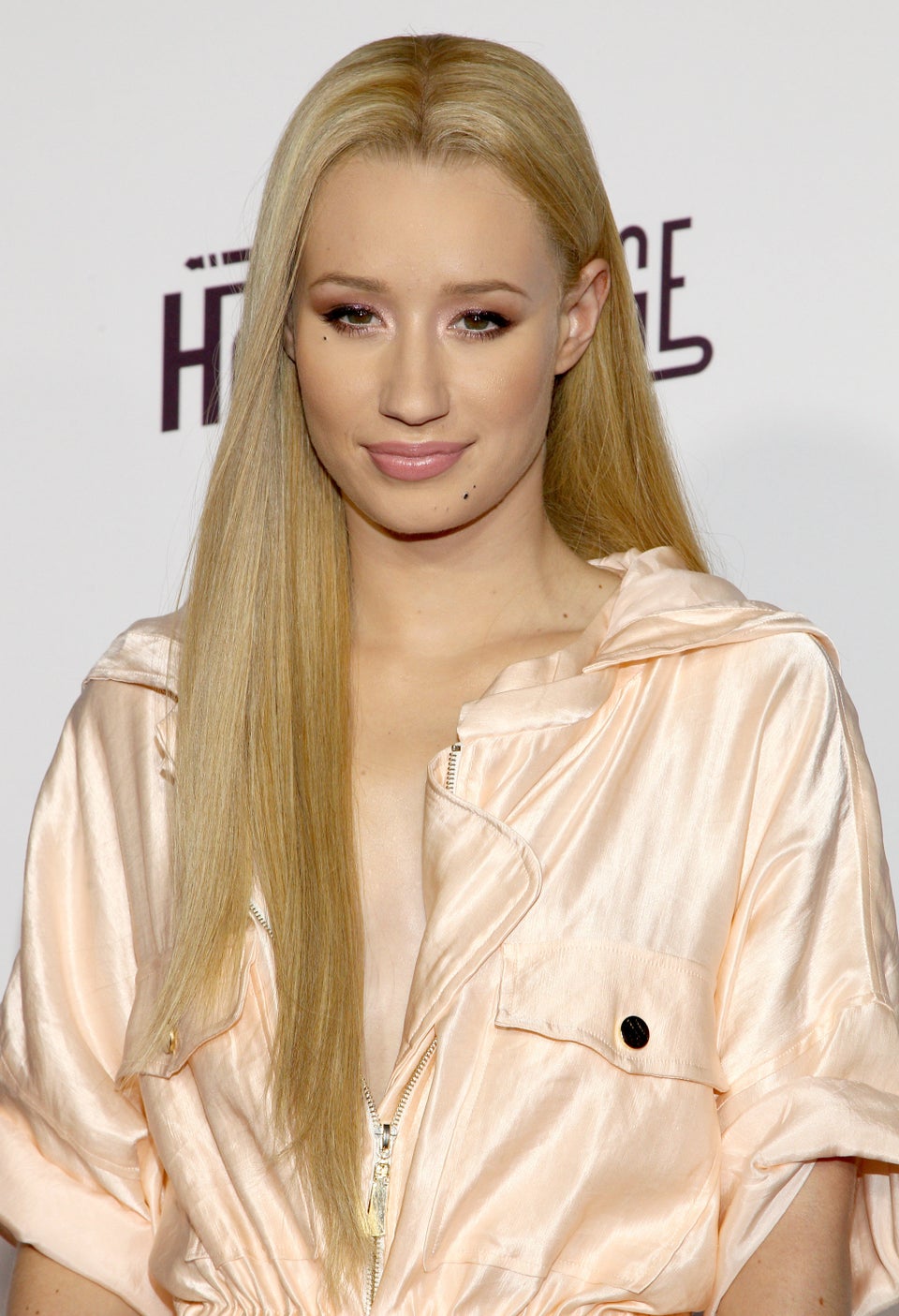 Iggy Azalea Photos
Popular in the Community