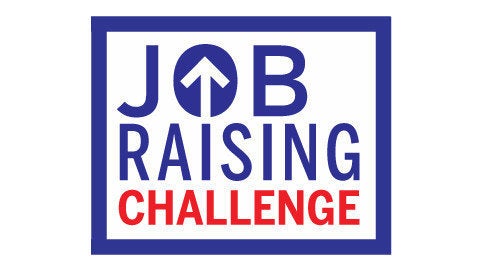 By Carol Thompson Cole, President & CEO, Venture Philanthropy Partners (VPP)
President Kennedy once noted that when the word "crisis" is written in Chinese it is composed of two characters -- one representing danger, the other opportunity. With 15 million U.S. children living in poverty and nearly 7 million young people out of school and without solid job prospects, there is no mistaking the danger. So how do we get our nation to move towards the opportunity side of the crisis facing our children and youth today?

We know poverty is the single greatest threat to a child's well-being, making it harder to learn, and contributing to chronic health conditions, mental disorders, and risky behaviors such as smoking, drugs and alcohol, early sexual activity or crime. These outcomes cost society billions of dollars annually.
What's harder to measure is the cost of the lost potential of a young person who lacks the skills to get a career-track job. These young people are not only at risk for much-diminished economic prospects; they will cost society significant dollars in terms of lost human capital, foregone taxes on earnings and costs related to health, public safety and welfare assistance.
Nationwide, about 18 percent of young adults are in this category known as "opportunity youth" -- unemployed or working at subsistence-level jobs without career prospects. Some are high school drop-outs; others have been sidelined by involvement with the criminal justice system, by pregnancy and parenthood, family responsibilities or illness and disabilities. Whatever the reason, these young people are not only at risk for much-diminished economic prospects; they will cost society significant dollars in terms of lost human capital, foregone taxes on earnings and costs related to health, public safety and welfare assistance.
That's why the work being done by Urban Alliance has never been so critically important. By providing at-risk youth with real world job experience, Urban Alliance offers them a chance at job success and way to break free of the poverty cycle. Because when young people are given a chance to reach their full potential they can become economic assets instead of social liabilities.
While we all recognize that the root causes of poverty are complex and there are no silver bullets, there's still a lot President Obama can do in his second term to move the needle.
• The president can use the power and prestige of his office to create public interest that will rouse political will. First Lady Michelle Obama has successfully brought the issue of childhood obesity to the forefront of public awareness. Childhood poverty is an issue that needs and deserves a visible champion in the White House. The administration must find a way to persuade lawmakers on both sides of the aisle that an investment in our youth today will help yield a double bottom line for the nation by building a pipeline of skilled workers (and U.S. taxpayers) while reducing the social costs that come with chronic poverty.
• President Obama should continue to promote innovation initiatives like the Social Innovation Fund and the Investing in Innovation Fund (i3), and should focus on funding programs that work and organizations that are willing to be held accountable for outcomes that can be measured through a common evidence framework. One key opportunity will come when the Workforce Investment Act is up for reauthorization.
• To meet the president's goal of doubling the number of college graduates by 2020, the Education Department must double-down on its efforts to push states and school systems to work in partnership with higher education, nonprofits and the business community in support of evidence-based initiatives to improve college access and readiness for all teens, with a focus on at-risk and low-income students.
• Millions of dollars in funding is available to support youth in low-income communities, yet many young people are unable to access these opportunities because of red tape and needlessly complex bureaucracy. The Obama Administration should move immediately to streamline the process so that underserved youth have a reasonable chance of taking advantage of the resources available to help them achieve success.
• The end of HIV/AIDS is within our sight, yet health education remains an elective in most of our nation's schools, including Washington, D.C. With the president's support, our National HIV/AIDS Strategy needs to work with schools to ensure that all youth are equipped with the information and resources to bring us ever closer to an HIV/AIDS-free generation.
• President Obama must find a way to work with our highly fractured Congress to pass much-needed immigration reform that will provide a pathway to citizenship and thriving adulthood for the 1.5 million undocumented students in the U.S.
• The president must continue to move forward on multiple fronts in implementing common sense gun policies so that our children and their parents won't fear for their safety in their schools, on buses and on the streets.
Of course it isn't all up to the government. Congress can change laws, but the business community must also rethink their own recruitment and hiring practices to give these young people a chance.
In short, we have 7 million opportunities to break the cycle of poverty. Let's not pass them up.
Related
Popular in the Community