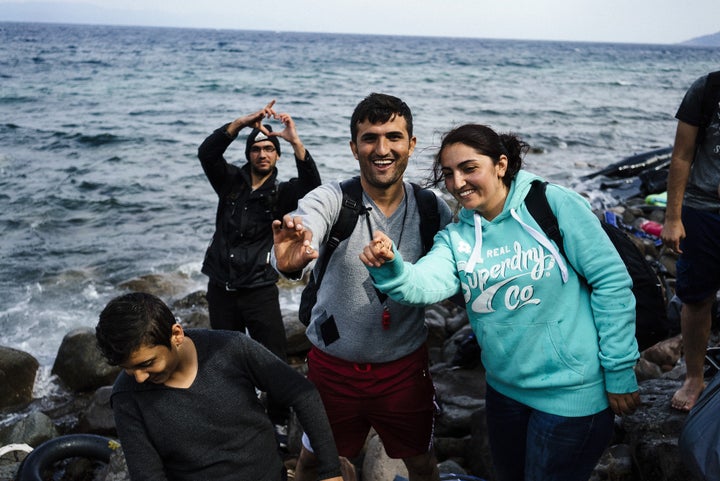 In the aftermath of the deadly terrorist attacks in Paris last week, many Americans and U.S. politicians are demanding that somebody do something. What they want to be done and why they want it to happen, however, are more difficult questions.
A number of governors and GOP presidential candidates responded this week by recoiling in fear, arguing that our first step should be to take action against Syrian refugees. They want to deny entry to a group of people who, as far as we can tell, had nothing to do with what happened in Paris.
Investigators found a Syrian passport near one of the suicide bombers that they later said was forged. But all the involved parties who have been identified are European nationals, and one German official suggested that the Islamic State, or ISIS, which claimed responsibility for the attacks, may be using Syrian passports in a false-flag effort to incite an Islamophobic backlash against refugees.
That would be in line with the Islamic State's broader objective to bring about a "clash of civilizations" between the Muslim world and the West. And whether or not the passport was a deliberate part of that plan, security experts say we're giving the militant group exactly what it wants by turning against Syrian refugees, who are themselves fleeing terrorism and war.
The desire for heightened caution in the wake of a terrorist attack is understandable, but the rhetoric from those who think it's impossible to safely take in 10,000 Syrian refugees, out of the more than 4 million who have left their country, goes beyond a simple call for vigilance.
While discussing the supposed terror threat posed by Syrians -- although not the Christian ones, according to some Republicans -- former Arkansas Gov. Mike Huckabee (R) claimed this week that it was time to "wake up and smell the falafel."
"The Statue of Liberty says 'bring us your tired and your weary,'" he said. "It didn't say 'bring us your terrorists and let them come in here and bomb neighborhoods, cafes and concert halls.'"
This sort of broad-brush Islamophobia is intended to shape our view of Syrian refugees as enemies at the gate, as Islamic State militants who have temporarily traded their masks for civilian clothes so they can apply for refugee status in the U.S., get selected, pass a rigorous vetting process that can take up to two years, and finally resettle in the U.S., where they would presumably try to activate their sleeper cell without being caught by domestic surveillance. If the whole idea seems ridiculous, that's because it is. Islamic State operatives would have a far easier time getting someone in with a tourist visa.
But for anyone who believes such fearmongering -- and it's clear that many Americans do -- these arguments conjure an image of Syrian refugees as a bunch of radicalized, military-aged Muslim men yearning to take the fight to U.S. soil. And that's just not true. Here's what we know about the Syrians who have left their homes, from the United Nations High Commissioner for Refugees.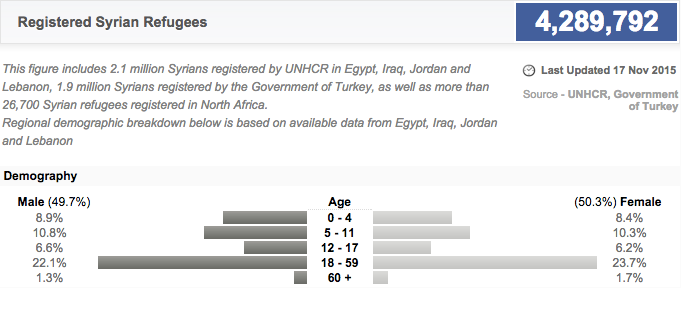 Among the people fleeing Syria, it's about a 50-50 split between male and female refugees. Almost 40 percent of all Syrian refugees are under the age of 11, and more than half of them are under age 17. About 22 percent are men between the ages of 18 and 59.
It's true that there's a higher concentration of men among the more than 800,000 refugees who have traveled to Europe, often via dangerous sea crossings into Greece or Italy. Though about 50 percent of all the European-bound refugees are Syrian, these numbers also include many people fleeing from Afghanistan, Iraq, Eritrea, Nigeria and other nations struggling with instability and violence.
Whatever the demographic breakdown of Syrian refugees, it seems that many Americans are so scared or resentful of Muslims that they're missing the basic issue of humanity that lies at the heart of this debate. More than 200,000 Syrians have died during the nation's four-and-a-half year civil war, including tens of thousands of civilians. That's the hell they are desperately trying to escape. That's why they're willing to risk their lives for the relative safety of an overcrowded refugee camp, or the distant chance of a more stable existence in Europe or the U.S.
And if anyone is skittish about the idea of the United States providing a haven to people who used to live in the Middle East, it might interest them to know that just 2 percent of the more than 2,000 Syrian refugees who have so far been admitted into the U.S. are single men of fighting age, according to the State Department.
Here are some of the "dangerous" people we could be letting in: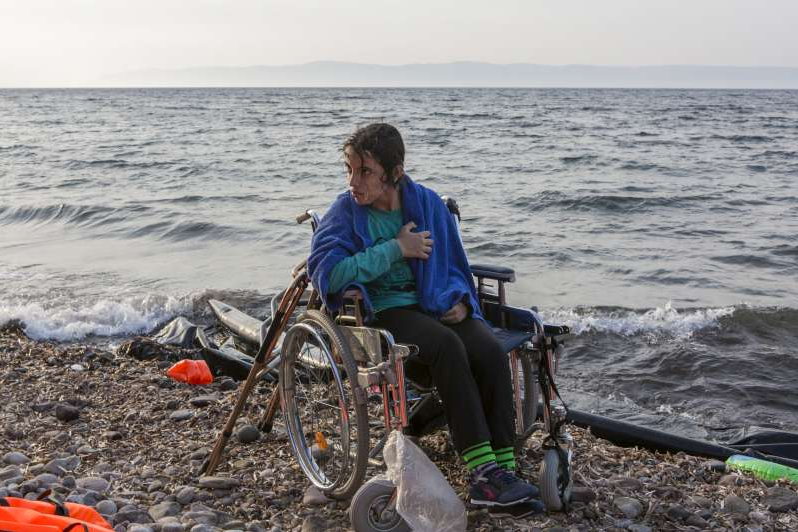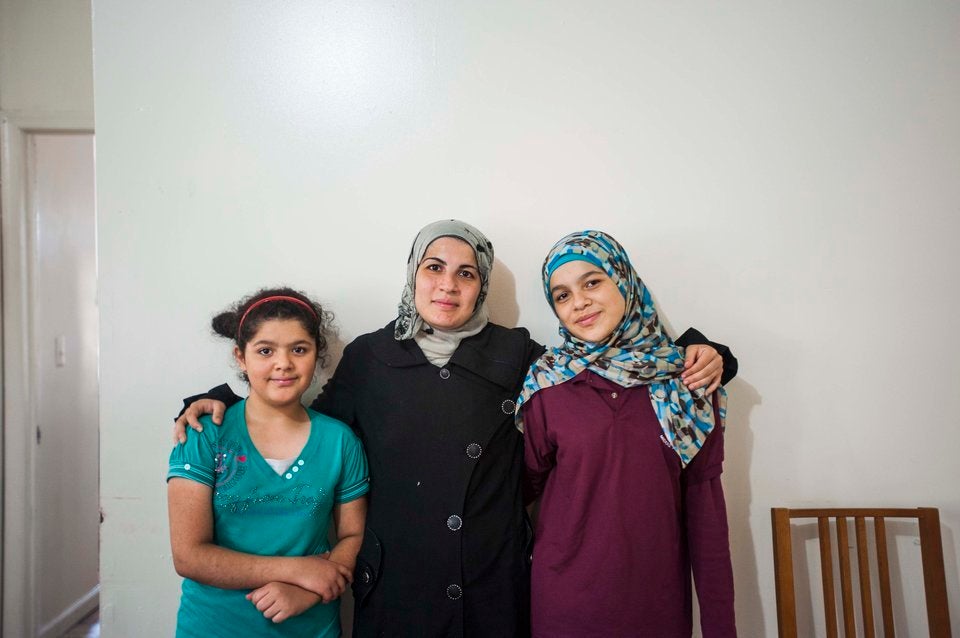 Willa Frej/The Huffington Post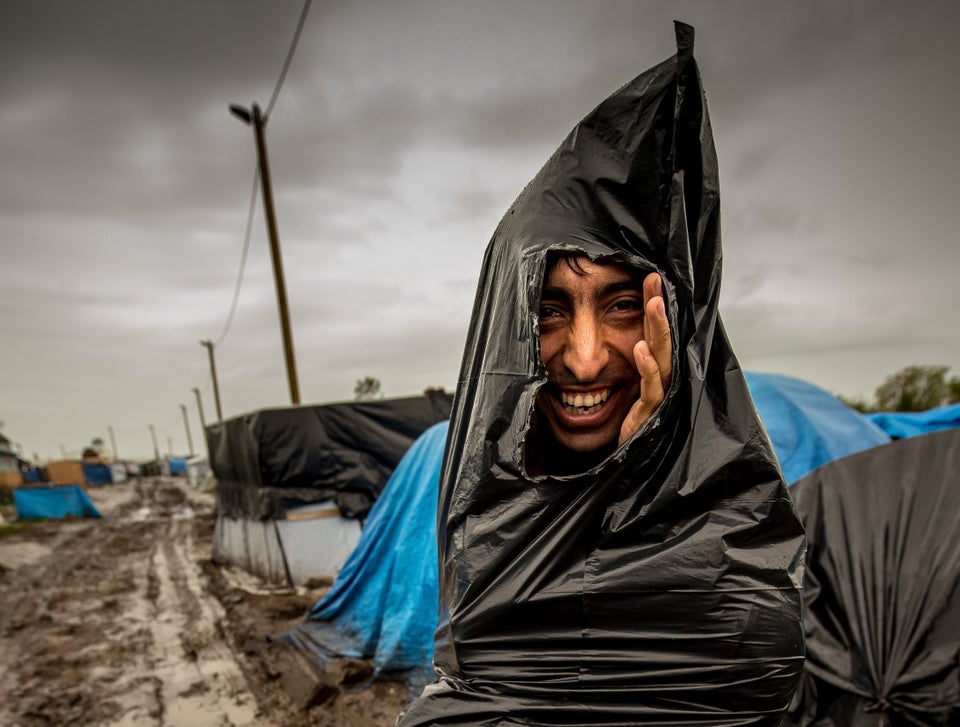 PHILIPPE HUGUEN/Getty Images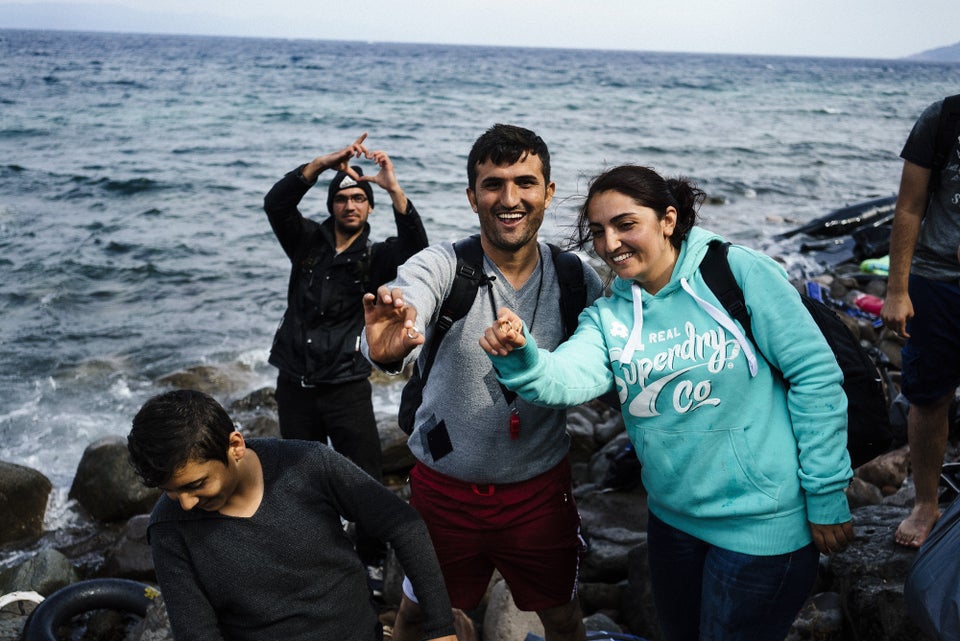 DIMITAR DILKOFF/Getty Images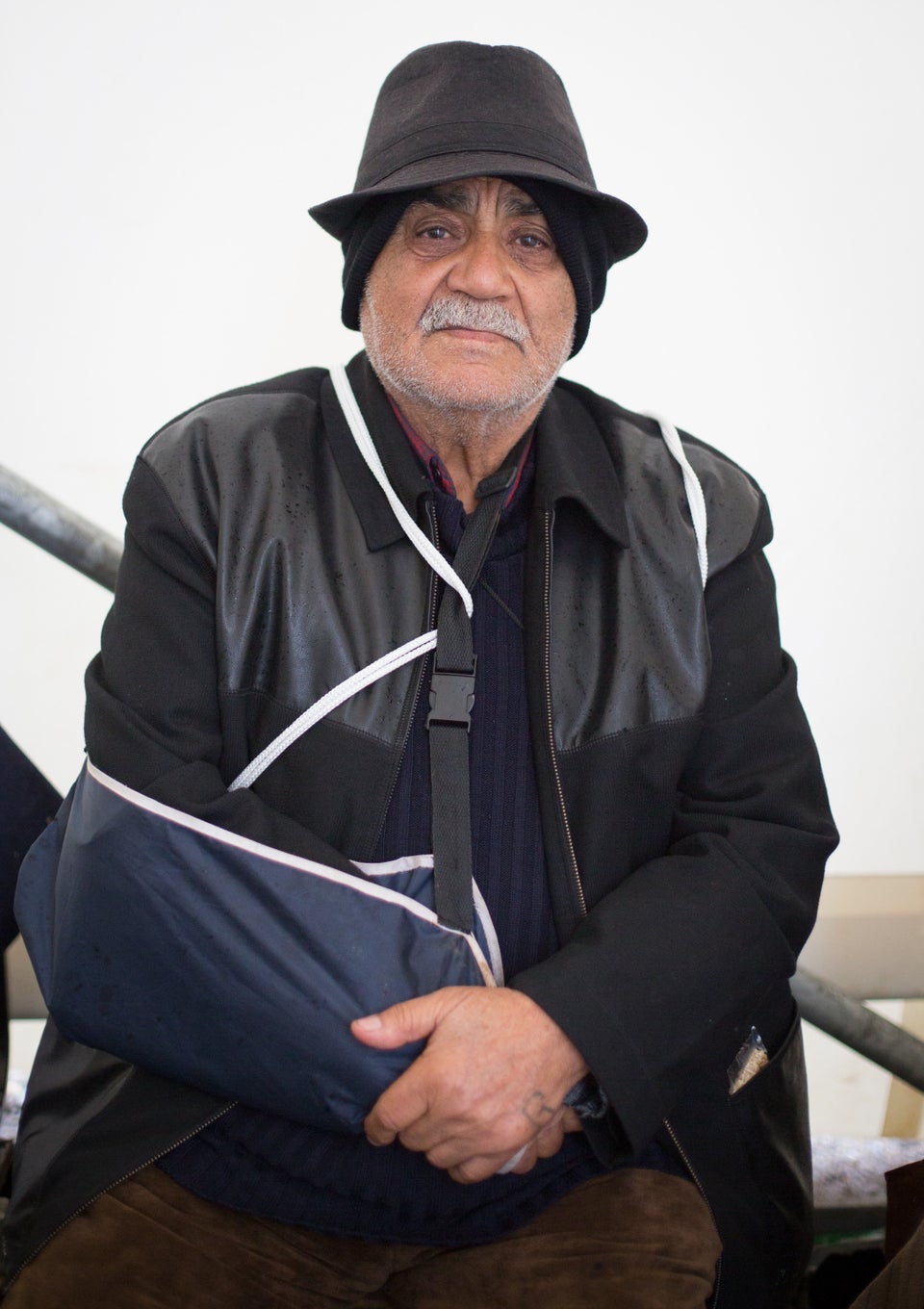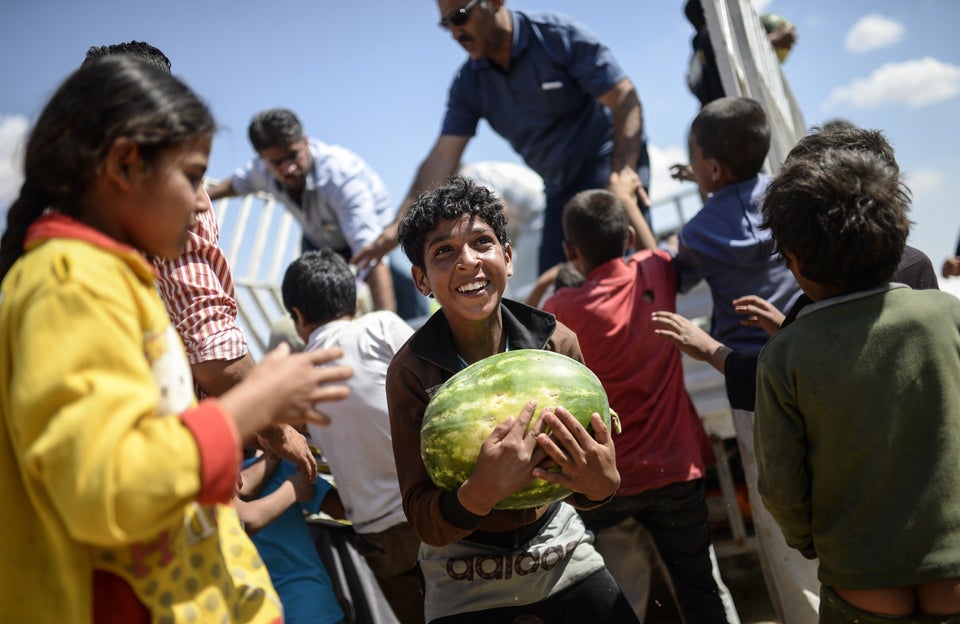 BULENT KILIC/Getty Images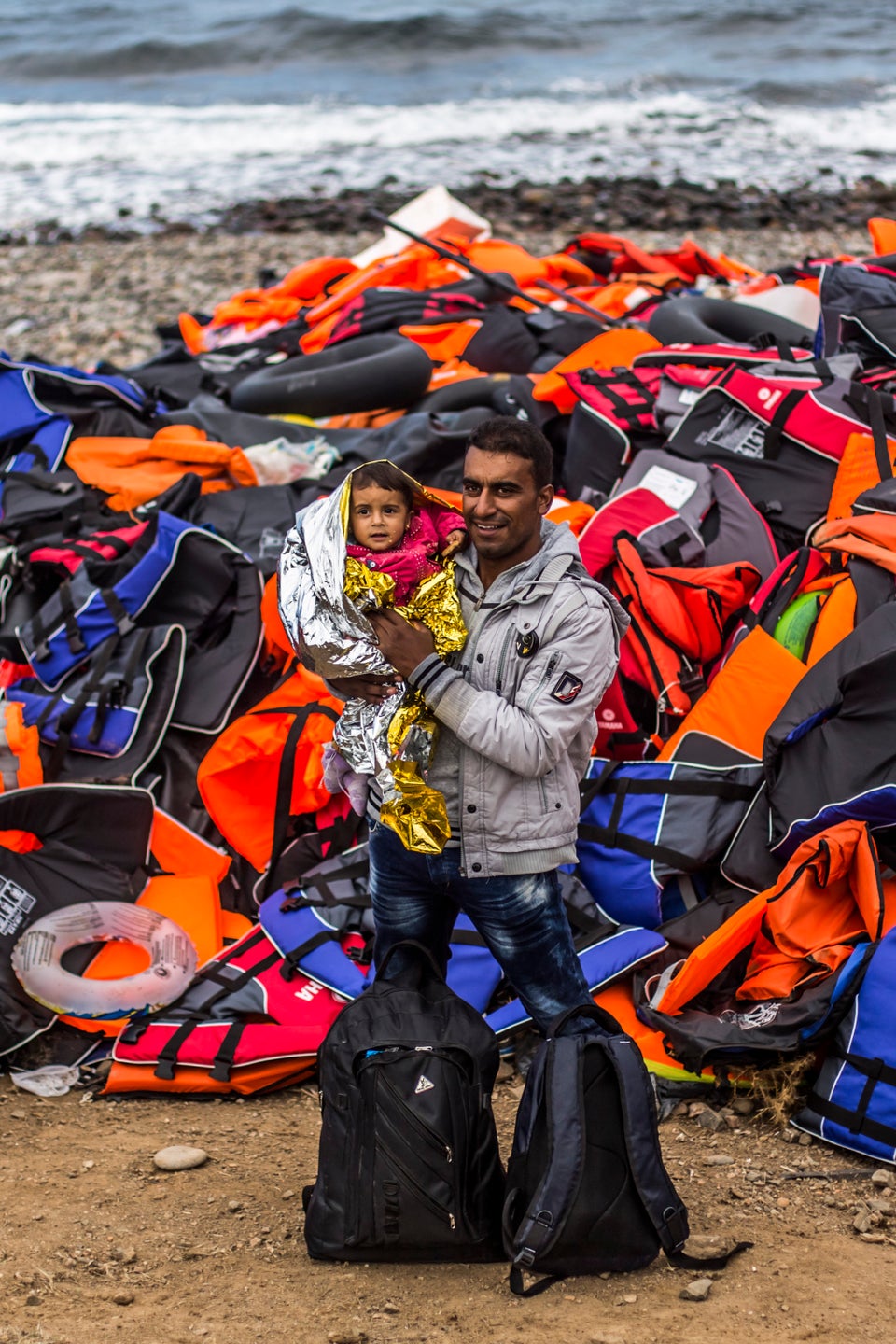 Matej Divizna/Getty Images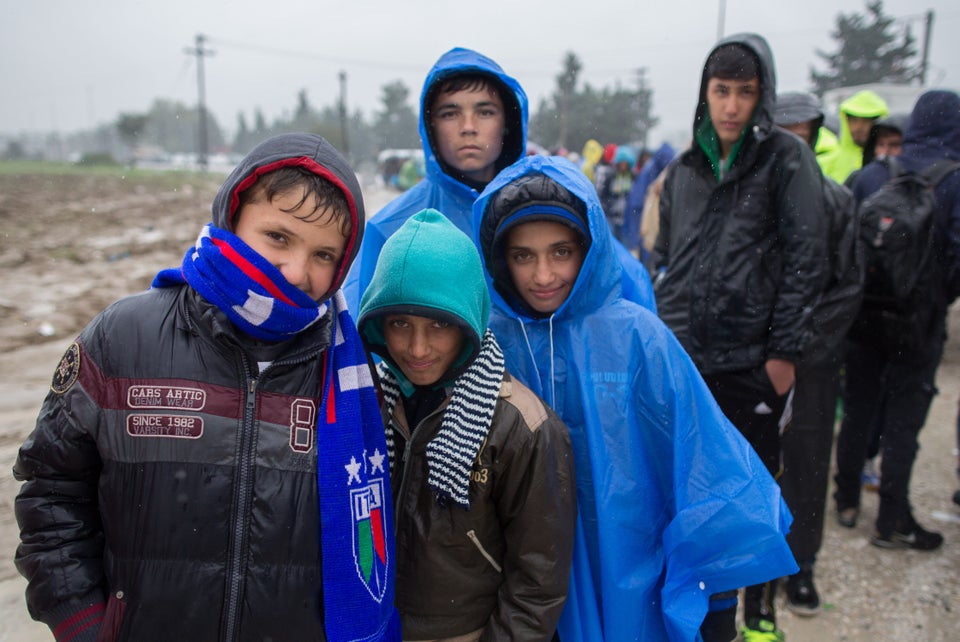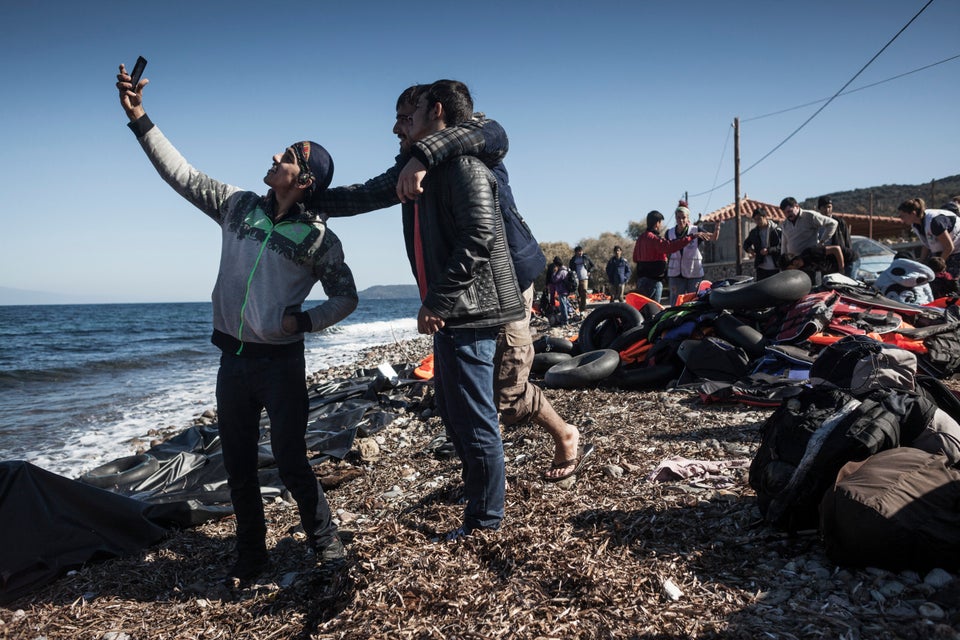 Etienne De Malglaive/Getty Images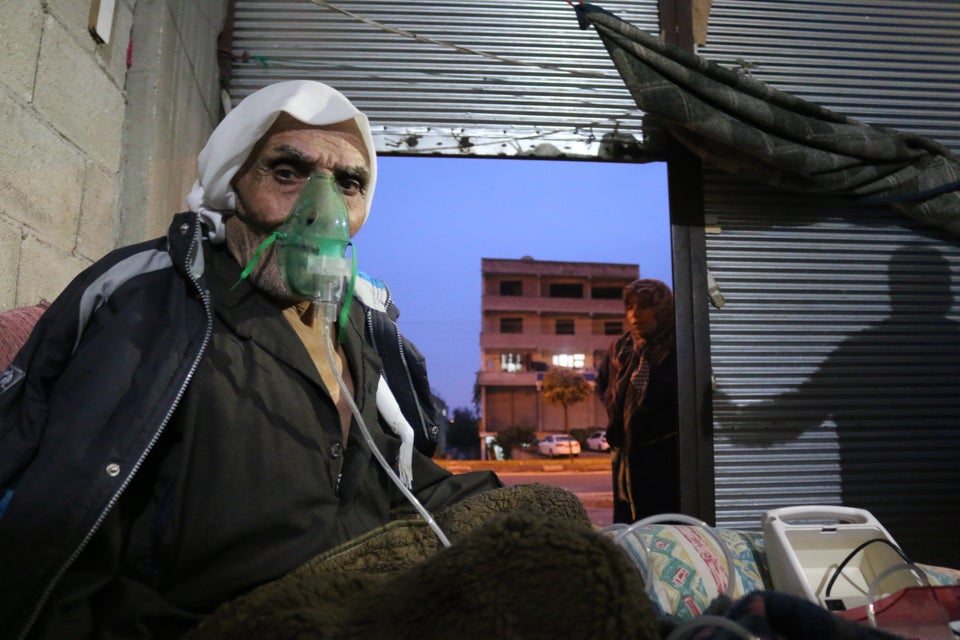 Anadolu Agency via Getty Images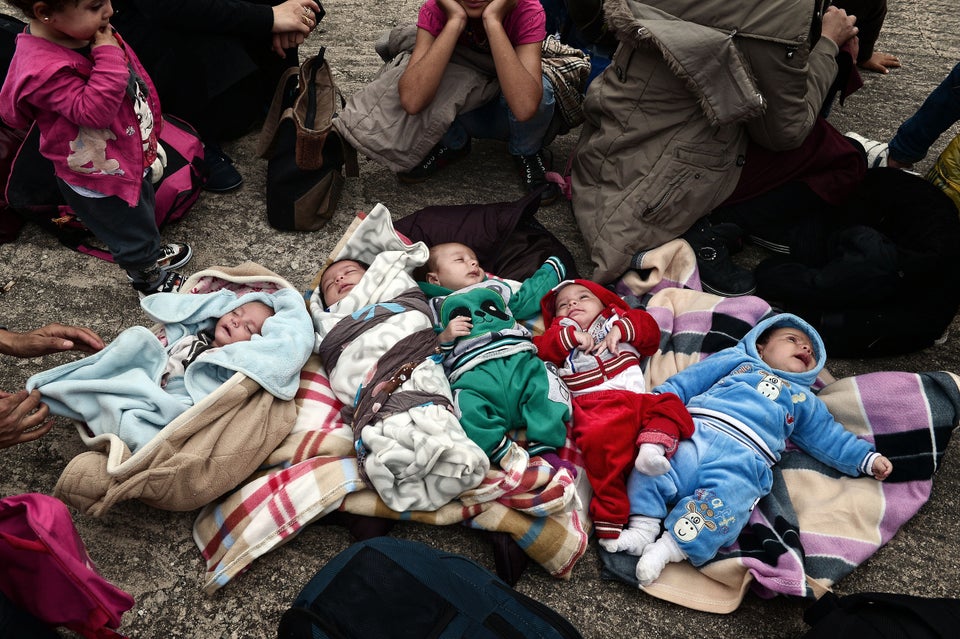 LOUISA GOULIAMAKI/Getty Images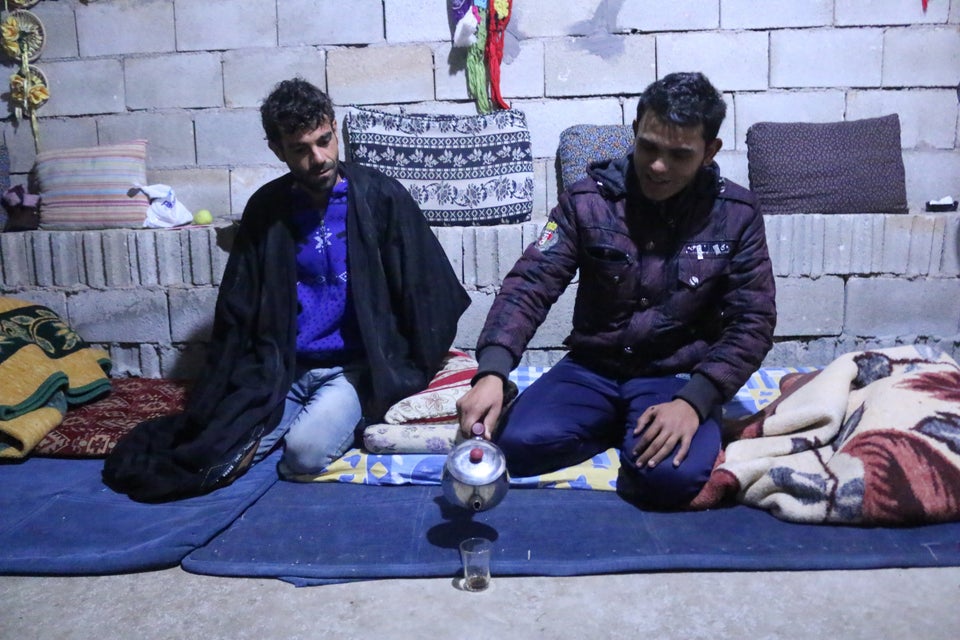 Anadolu Agency via Getty Images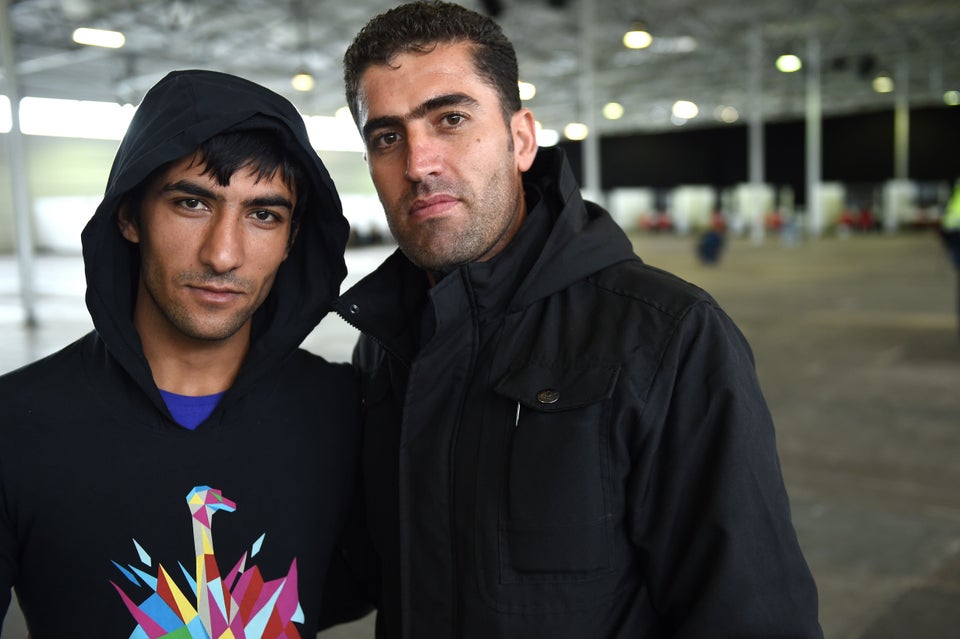 PATRIK STOLLARZ/Getty Images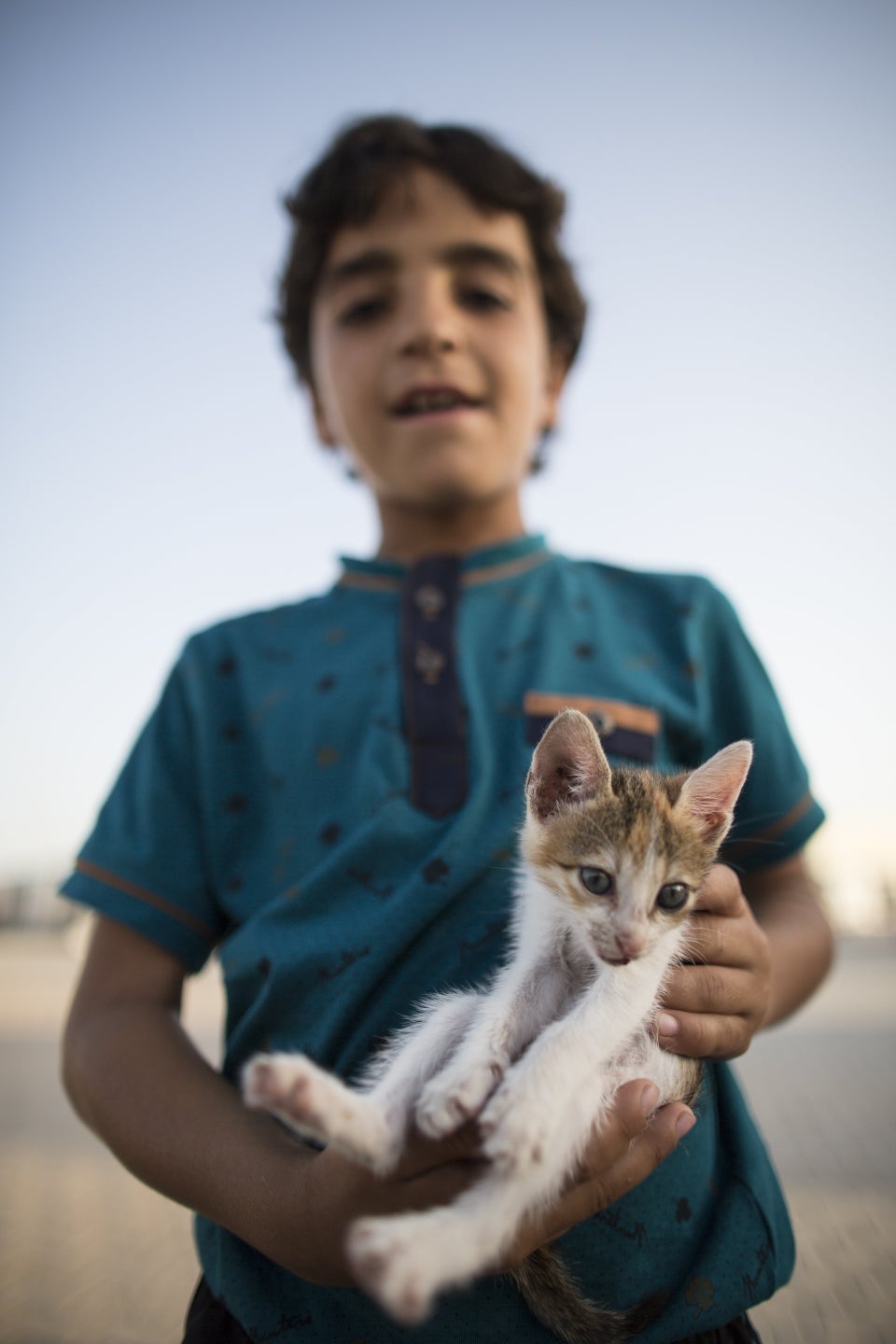 Anadolu Agency via Getty Images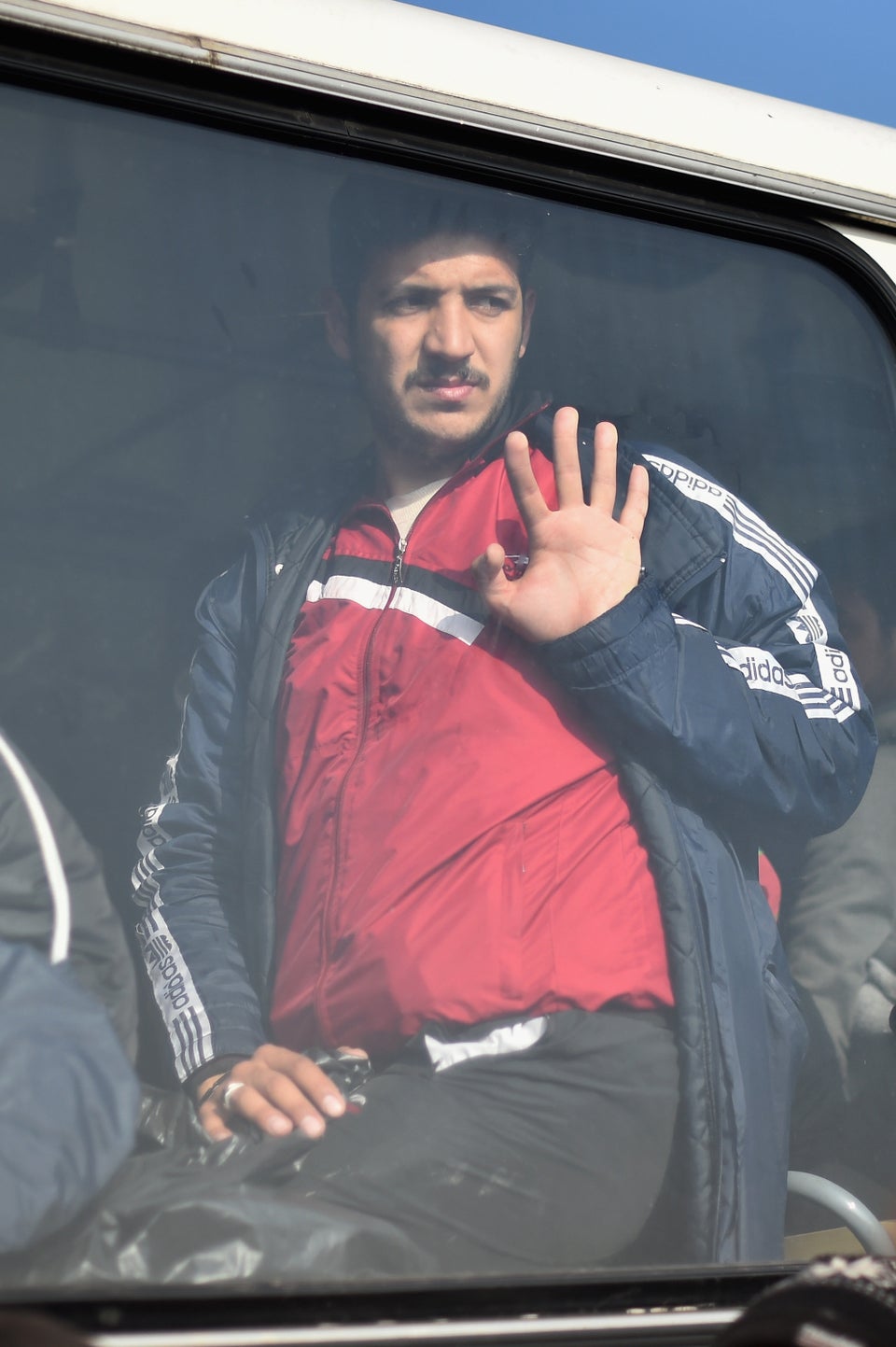 Jeff J Mitchell/Getty Images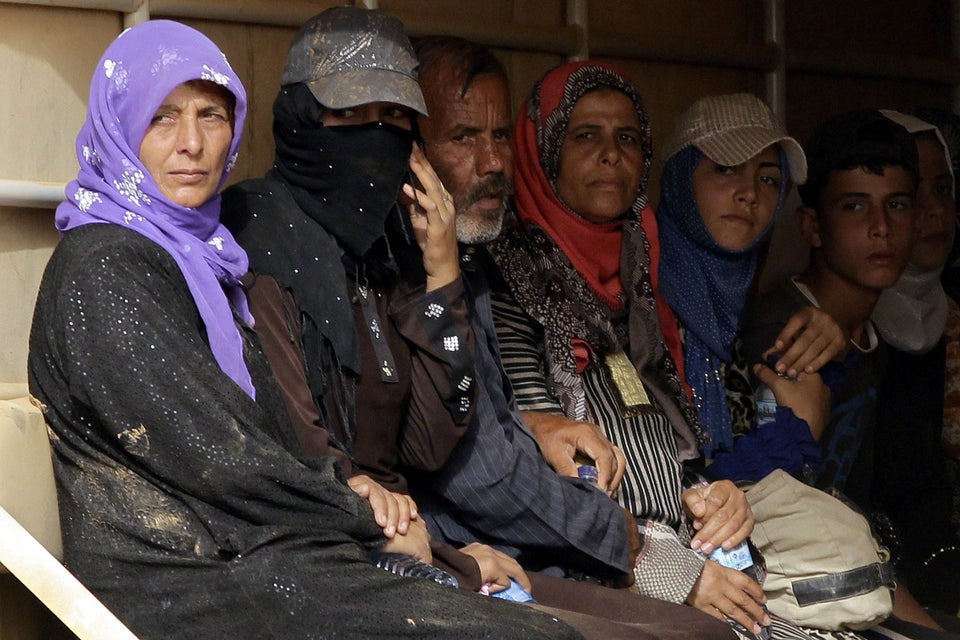 KHALIL MAZRAAWI/Getty Images
What Syrian Refugees Are Trying To Escape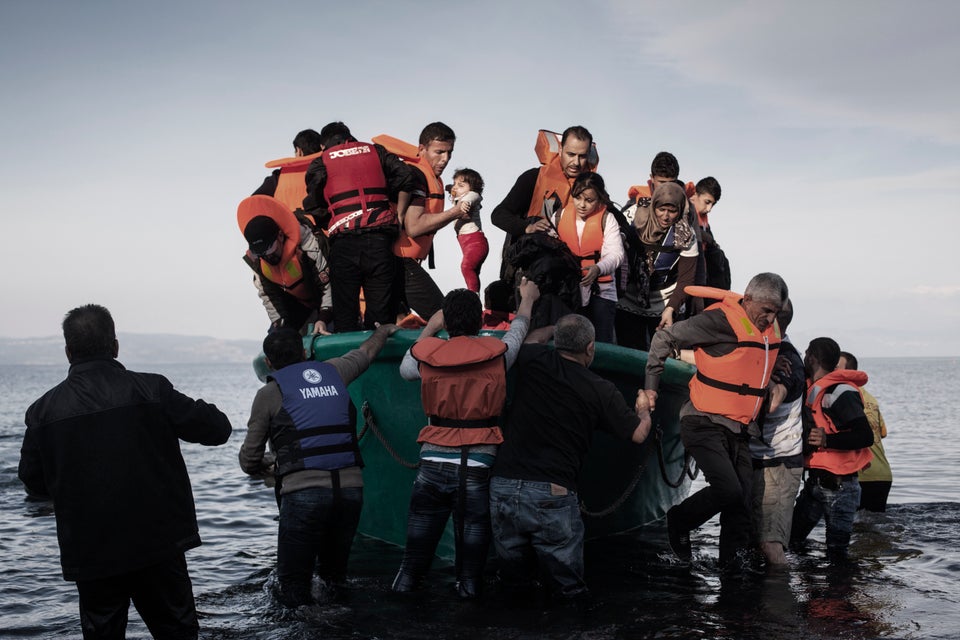 Images Show How Syrian Refugees Live And Why They Left
Popular in the Community