 With the money earned from these business ventures, Londoño will invest in her son's education, a new house and a non-profit organization for women involved in prostitution, according to local reports.
News of her business plans were announced by Abelardo De La Espriella, director of De La Espriella Lawyers Enterprise, of the lawyer firm that represents Londoño since the sex scandal broke.
"After the incident with president Barack Obama's secret service, the San Andres native decided to leave the country and listen to all the offers coming her way... she is aware she's been given a new opportunity to change the course of her life and because of that she asks that all Colombians support her in her upcoming projects," said the public statement in Spanish sent by Londoño's lawyers.
"The foundation will be based in Bogota, but it could operate anywhere and Dania will funnel to it part (of the money) she receives and has received," the public statement continued.
The series of events--television deals, interviews with big news sources including an exclusive with MSNBC and thousands of dollars in new business endeavors-- that have followed Londoño's scandal have misrepresented the prostitution experience. In fact, it has glamorized prostitution in Cartagena.
But the reality is Cartagena's sex trade comes in many forms. On one hand, there are the "Danias"--call girls who hang out in the fanciest night spots in the city-- who receive clients in their own apartment charging up to $500. Some are even brought in from other places around the country into Cartagena specifically for events that bring foreigners to the coastal city.
There are also the more common story of girls who who receive their clients in shady hostels and don't charge anything close to $500 dollars.
Adult prostitution in Colombia is legal in designated "tolerance zones," but restriction to the zones remains difficult. The law does prohibit organizing or facilitating sexual tourism and provides penalties of up to eight years' imprisonment.
But facilitating sexual tourism is an entire underground industry in Colombia. The business is specifically targeted towards underage prostitution which has haunted the coastal city for many years. In the city that has been deemed the newest tourist destination for the rich and famous and en route to becoming the "St Tropez of Latin America", children as young as 12 years-old are part of the prostitution business.
There's no exact data, but estimates suggest there's 2,000 exploited kids working in the sex trade, according to El espectador, a Colombia daily newspaper.
"I think prostitution is part of the city's culture. That is, a tourist comes to Cartagena and it's part of his plan to look for company," said Gerardo Javier May, a security industry executive according to The Associated Press.
While the city of Cartagena hosts cultural events that attract literates, intellectuals and high class attendees from all over the world, the activities on the streets and behind closed doors is quite the opposite. Many of these tourists find their company in plazas around the city where pimps handle the business and put them in contact with prostitues-female and male- who many times are not even 15 years-old.
This common form of child prostitution is known colloquially as 'pre-pagos,' or escort services, according to Insight Crime Organization. In these cases minors usually work with pre-arranged clients in sexual encounters organized by pimps.
Londoño's non-profit might offer a new opportunity for these girls. The foundation will aim at helping women who want to get out of prostitution by providing job opportunities and proper training, according to reports. Women will also be able to receive psychological and medical assistance.
Before You Go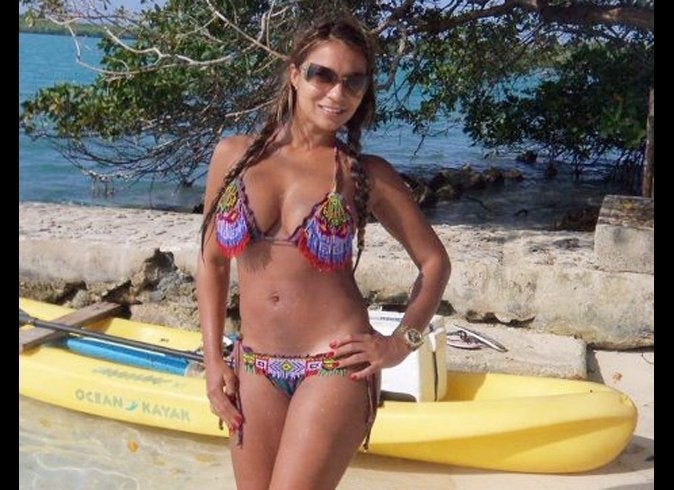 Alleged Colombian Secret Service Escort
Popular in the Community