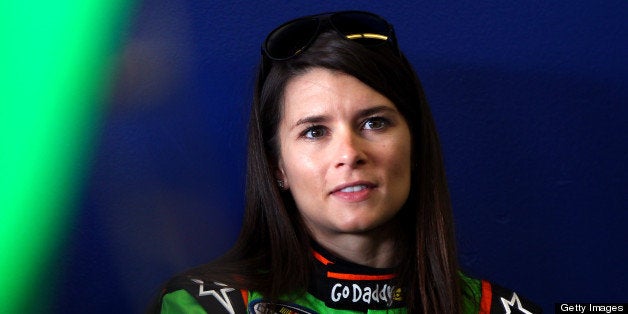 Danica Patrick is officially divorced.
According to court documents, the pair had signed a prenuptial agreement prior to marrying in 2005 and Patrick, who paid for all court costs, reportedly stated that no alimony would be necessary.
The 31-year-old driver announced her separation from Hospenthal, her husband of seven years, last November, taking to her Facebook page to share the news with fans: "This isn't easy for either of us, but mutually it has come to this. He has been an important person and friend in my life and that's how we will remain moving forward."
"I don't think it was a good idea. [But] there was nothing I could do about it," Patrick told MenHhealth.com of getting into a relationship with fellow driver. "You can't tell your heart who to like and not like. It just happened."
Patrick is hardly the first well-known NASCAR racer to surprise us with news of a split. Click through the slideshow below to learn about five NASCAR stars who shocked fans with their divorce announcements.