Hey, it was just the tip.
Shoe salesman Daniel Anaya, 27, is accused of breaking into his ex-girlfriend's Santa Fe apartment and biting off the tip of her big toe, according to KOAT.
The girlfriend told police that on February 3, Anaya broke into the home the couple used to share on February 3 and asked her if he could smell her feet. When she said no, Anaya allegedly slammed her against a wall, forcibly removed her shoes and socks and began biting her left big toe. He chomped down so hard that his teeth went through the nail bed and down to the bone, according to The New Mexican.
"It's odd. Extremely odd," Santa Fe Police Captain Aric Wheeler told KOAT.
The alleged toe-biter was arrested Feb. 6 and charged with burglary, false imprisonment, interference with communications and aggravated battery against a household member.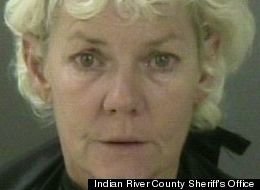 Lovers' Quarrels
Popular in the Community