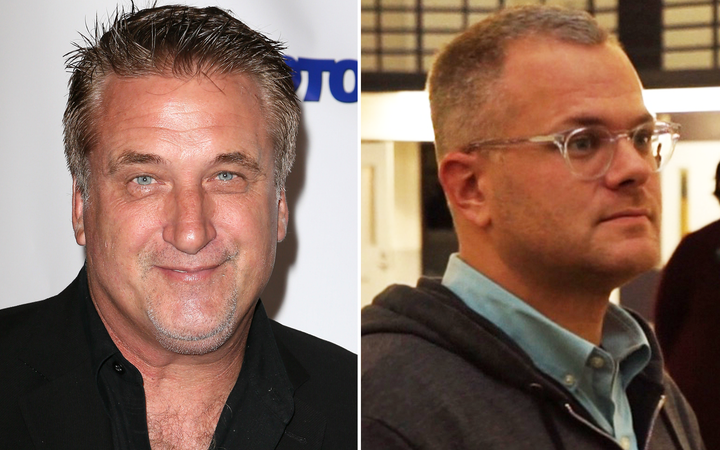 Wake up, America. Addiction recovery is political. Public policy determines who recovers and who dies. From criminal justice, to the FDA, to Medicare reform, every aspect of addiction and recovery is affected by politics. We're making it political, and we're calling for reform now.
We are activists, advocates, and leaders who see that ignorance, fear, and discrimination shape policies that affect people with substance use disorder. Anyone who tells you that recovery isn't political is completely wrong. Recovery, and the way we treat people with the disease of addiction, is political to its core. When we pretend like it's not, we are condemning millions of Americans to suffer and die. One person dies every four minutes due to drug-related causes. How long can we ignore that? It's not enough to tell people to "just say no," or add a few beds to rehab facilities. We need swift, decisive, compassionate action and sweeping reform.
Although addiction is not, and never was, a moral failing, we still treat it like an unsolvable problem. It's not. In fact, almost every one of the "changes" that President Trump mentioned in yesterday's announcement are already provided for in the Comprehensive Addiction and Recovery Act of 2016. The policies simply haven't been enacted, funded, or enforced. More talk isn't the answer: action is.
We need change at the federal level and in every branch of government that acknowledges what we know about addiction. Instead of punishing people for getting sick, we need to treat them for their illness. Instead of locking them up, we need to address the root causes of their problem. Instead of stripping them of their rights, isolating them, and shaming them, we need to offer support and access to services that enable them to leave addiction in the dust.
Taking a stand against addiction does not mean taking a stand against people who struggle with substance use.
The Surgeon General's report showed that people with substance use disorder are highly receptive to early intervention. We recover at high rates when we have access to recovery programs, detox, treatment, and after care in our own communities. Across our nation, grassroots groups are creating peer mentorship programs, recovery toolkits, and addiction crisis hotlines that enable anyone to get help, whenever they need it. This work is invaluable and saves lives. However, these services are severely underfunded. 
Taking a stand against addiction does not mean taking a stand against people who struggle with substance use. There is a solution, and it starts with strong leadership in the fight to bring recovery to every community in America. Addiction affects one in three Americans. Just saying no to drugs isn't working. We need to say yes to recovery, in a big way.
There is great financial incentive to make these changes. Every $1 spent on treatment and recovery services frees up $7 in criminal justice, law enforcement, emergency medical care, and social services like housing and food stamps. When we enable people to recover, they can truly change their lives. Consider that over 20 million Americans have substance use disorder. If we alter our approach to addiction by helping all of them find recovery, and making recovery accessible to everyone, that translates to billions of dollars that we could be spending on things that matter: schools, safer neighborhoods, our national parks, and disaster relief.
To end the drug epidemic, we need funding that goes directly to community support organizations, nonprofits and the groups on the front lines. We need people affected by addiction — including families, neighbors, friends, and coworkers — to mobilize, register to vote, and turn out for recovery events. We need more voices, calling for change. We need our own Million Man March. We need to put recovery in the spotlight, and keep it there until drug-related deaths are eradicated. We found a cure for polio. We can find a solution to addiction, too.
We represent a massive, unacknowledged demographic: Americans who have, or are affected by, the disease of addiction. We will no longer be silent. We will not stand by while the people we love get sick and die, right in front of us. We will no longer blame them for being sick. We want change, and we want it now. Access to quality medical care, social services, community support, and equal treatment: without these, Americans will continue to die at record rates.
Addiction can be a silent killer. It hides in plain sight, in every church, community, and home in our nation. Yet, we are not silent. We're speaking up, and we demand real change that continues the strong efforts of recovery nonprofits, private foundations, and community groups. It's not enough to say simply that we exist. Actions speak louder than words: it will take more than words to save millions of American lives.
Need help with substance abuse or mental health issues? In the U.S., call 800-662-HELP (4357) for the SAMHSA National Helpline.
Calling all HuffPost superfans!
Sign up for membership to become a founding member and help shape HuffPost's next chapter