A 7-year-old killed in the shootings at Sandy Hook Elementary School had aspired to become a firefighter like his uncles.
In a tribute to that dream, firefighters assembled a guard of honor at Daniel Barden's funeral on Wednesday morning, the Daily Mail reported. Some members of the group travelled from as far as New York City to pay respects in Newtown. Stunning images show fire officials line the street in a silent show of support, saluting the procession as it approached St. Rose of Lima Catholic Church from the town's main intersection. According to the Providence Journal, some firefighters donned green and white ribbons to remember the shooting victims.
Barden's wish to help others extended far beyond career goals, the family told ABC News. Teachers noticed his empathy, pairing him often with a special education student, and he liked to hold open doors for adults.
"Our neighbors always said, 'He's like an old soul,'' said Jackie Barden, his mother.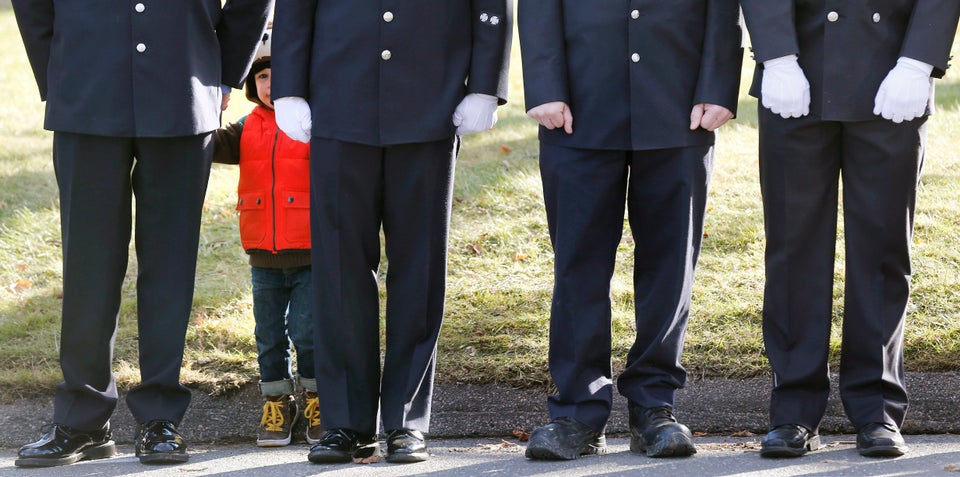 Daniel Barden Funeral: Firefighters Honor Boy Who Dreamed Of Joining Ranks