Forget Hava Nagila -- 12-year-old Daniel Blumen has introduced the Internet to a new Bar Mitzvah anthem. Instead of a traditional paper "Save the Date," Daniel announced his upcoming special day with an inspired version of Ludacris and Jermaine Dupri's "Welcome To Atlanta."
If this endeavor doesn't surprise you, it may be because production-quality videos for Bar Mitzvahs are as expected as l'chiam toasts and dances with chairs. Daniel's mom, Liz Price, who posted the video to YouTube told ABC News that the idea came from receiving a similar Save the Date video from a friend in New York who remade Jay-Z's "Empire State of Mind."
That said, young Daniel's rap raises the bar, not only for Bar Mitzvah boys, but aspiring hip-hoppers everywhere. Atlanta mayor Kasim Reed shows up in the clip. So does Ne-Yo. And though he might have thought the song would only be shared only among his guest list, the video has now gone viral and over 143,00 people now have May 11, 2013 marked on their calendars.
We just hope he can recite his Haftarah as well he can rhyme. Mazel, Daniel!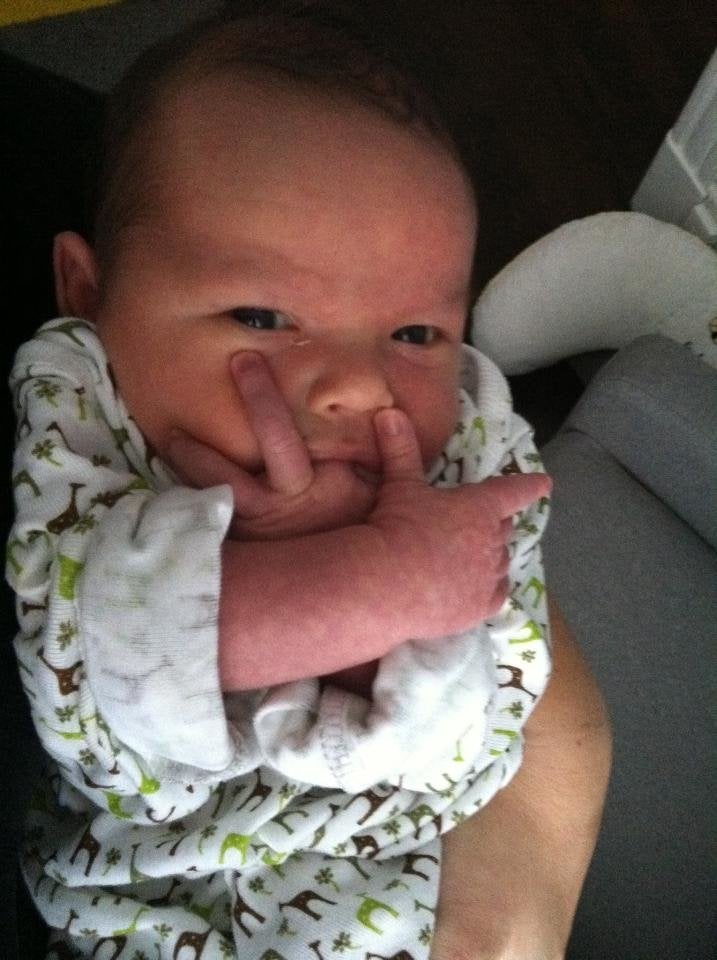 Babies Throwin Up Gang Signs