From a very young age, Daniel Cook of Canada dreamed of a career on television -- and by age 9, he was well on his way. Before even hitting double digits, Daniel was the host of his own TV series on the Disney Channel, he had six books and five DVDs under his belt, and he even went on the campaign trail as a special political correspondent during the 2006 Canadian federal election. Then, in 2007, Daniel set foot into the world of entertainment reporting, appearing on "The Oprah Winfrey Show" as a behind-the-scenes red-carpet correspondent.
Donning a tie and armed with a microphone, Daniel attended a show at New York Fashion Week to interview celebrities for "The Oprah Show." It soon became clear that Daniel was as charming as he was professional.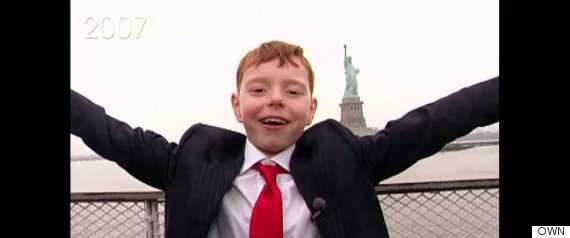 "Your dress is very pretty," he told singer Katharine McPhee. "Who made it?"
"Thank you! Actually, it's Swarovski Crystal who made my dress, and guess how many crystals are on this dress," McPhee said. "Over 79,000 crystals... Guess how much it weighs. Over seven pounds!"
"Well, you know what?" Daniel said. "That weighs more than my whole rock collection."
Not only did Daniel schmooze with stars like McPhee and Kim Cattrall, but he also left the red carpet with a job offer from a veteran "Entertainment Tonight" reporter. "Mary Hart asked me to be her co-host," Daniel told Oprah, smiling.
As exciting as his television career had been, however, the pint-sized prodigy had another big professional goal in mind for his adulthood. "I really, really like dinosaurs," he said. "So, I really want to be a paleontologist."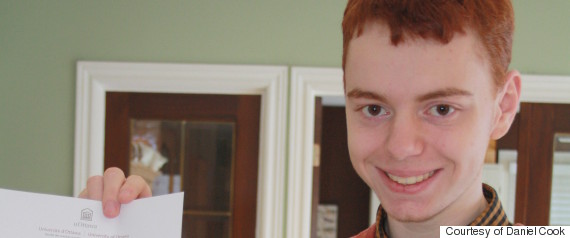 It's now been more than eight years since Daniel's memorable reporting gig, so "Oprah: Where Are They Now?" recently caught up with the now-17-year-old to see what life has been like -- and what the future may hold -- for the person who was once one of the world's youngest talk show hosts.
At 5-foot-11, Daniel is all grown up and heading off to college this fall. He has since retired his microphone and hosting career, but says he's still into dinosaurs. Still, Daniel reveals that he now has a new ambition he hopes to achieve one day: becoming Prime Minister of Canada.
Calling all HuffPost superfans!
Sign up for membership to become a founding member and help shape HuffPost's next chapter
BEFORE YOU GO
PHOTO GALLERY
QUIZ: How Well Do You Know 'The Oprah Winfrey Show'?