Even James Bond isn't immune to the soul stirring effects of Adele's voice.
Daniel Craig told Yahoo Movies he was moved to tears first time he heard Adele's "Skyfall," a song he felt "perfectly" matched the feel of the movie.
"I cried," said Craig. "From the opening bars I knew immediately, then the voice kicked in and it was exactly what I'd wanted front the beginning."
"It just got better and better because it fitted the movie. In fact the more of the movie we made, the more it fitted it."
The Bond actor isn't alone in his sentiments, though, with "Skyfall" shooting to No. 1 on the iTunes charts just ten hours after its release.
"Skyfall" was recorded at London's Abbey Road Studios and features a 77-piece orchestra.
"I was a little hesitant at first to be involved with the theme song for 'Skyfall,'" Adele said. "There's a lot of instant spotlight and pressure when it comes to a Bond song."
Mendes encouraged Adele to write "a personal song," a few words of support that ultimately led to one of the most lauded Bond theme songs in years. Even artists like Jedward and Willow Smith have put their own spin on the song, recording well-received covers of the tune.
"Skyfall" opens this week in the U.K. and will be released in U.S. theaters on November 9.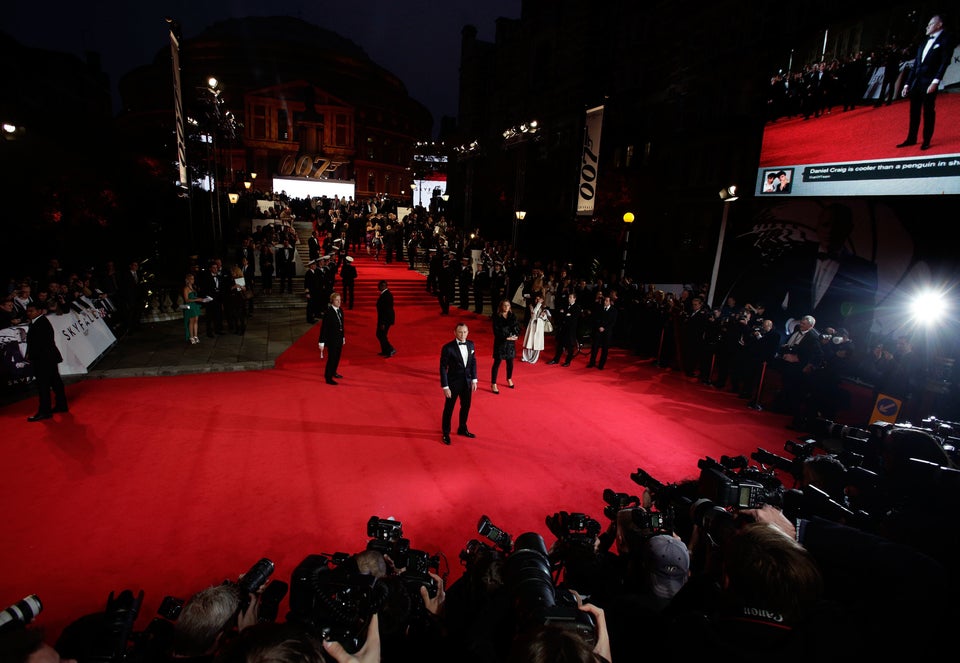 Skyfall London Premiere
Popular in the Community