James Bond star Daniel Craig and wife actress Rachel Weisz are expecting a "little human."
"I'll be showing soon," she said "Daniel and I are so happy. We're going to have a little human. We can't wait to meet him or her. It's all such a mystery."
The famously private couple, who've been married for seven years, already co-parent two children from previous relationships. Weisz shares an 11-year-old son Henry with "Mother!" director Darren Aronofsky, while Craig has a 25-year-old daughter, Ella, with the actress Fiona Loudon.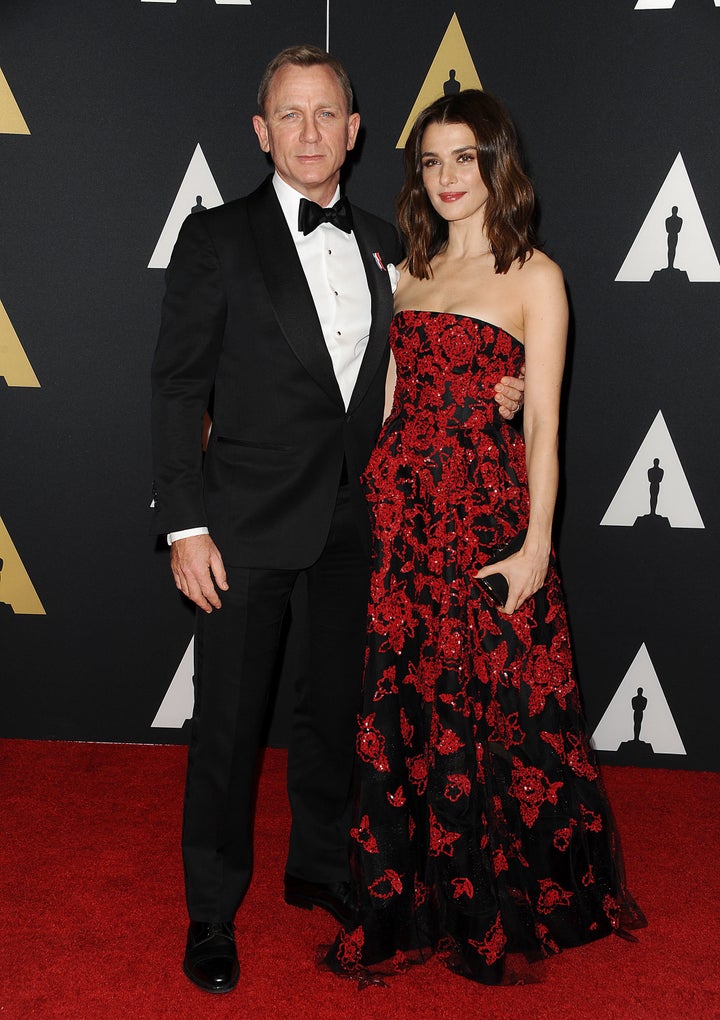 Despite being a bonafide movie star, Weisz says she's not totally at ease talking about her marriage, unlike other celebrities who open their relationship up to the public.
"I really take my hat off to them," Weisz said of other famous couples "But Daniel and I are really similar. We just literally don't know how to do that. We're just really crap at talking about our private lives."
"I'm very happy being married, very, very happy," she added.
While Weisz has many new films on the horizon, Craig is also gearing up to return for his fifth film in the 007 franchise after previously joking he'd rather "slash my wrist" than play the character again.
"He just meant 'I can't think about this today,' having just done one," she said. "He was just tired. He needed a really long nap and a glass of wine. It would be like if you asked someone who just had a baby, 'Do you want another one that day?' They'd just go, 'NO!'"
"Slumdog Millionaire" director Danny Boyle will helm the latest Bond adventure, which begins production at the end of the year.
Popular in the Community