Daniel Craig is just beginning to promote the newest Bond film, "Spectre," and he's already made it crystal clear that he is ready to be done with 007. In an interview with Esquire published over the weekend, Craig said he needs to "get on with" his life now. And in a new interview with Time Out London, he said he'd "rather break this glass and slash my wrists" than make another Bond movie. "I'm over it at the moment. We're done. All I want to do is move on," he said.
Craig has been toting this sentiment for a while. When he was promoting "Skyfall" in 2012, Craig told Rolling Stone that he'd been trying to "get out" of the franchise since the moment he took the role. ("But they won't let me go, and I've agreed to do a couple more," he said.) What, then, of the commitment he reportedly made to star in two more Bond flicks after "Skyfall"? "I really don't know," he told Esquire. "Honestly. I'm not trying to be coy. At the moment I can't even conceive it."
Craig backtracked slightly in the Time Out interview, saying he doesn't want to think about the franchise "for at least a year or two." He said if he does another installment "it would only be for the money," which is a refreshingly candid thing to hear from a franchise headliner when so many movie stars won't discuss the financial end of the business. After all, "Spectre," which opens Nov. 6, marks Craig's fourth outing as James Bond, so why wouldn't he be ready to move on?
"Look, I don't give a fuck," he told Time Out when asked who he'd select. "Good luck to them! All I care about is that if I stop doing these things we've left it in a good place and people pick it up and make it better. Make it better, that's all."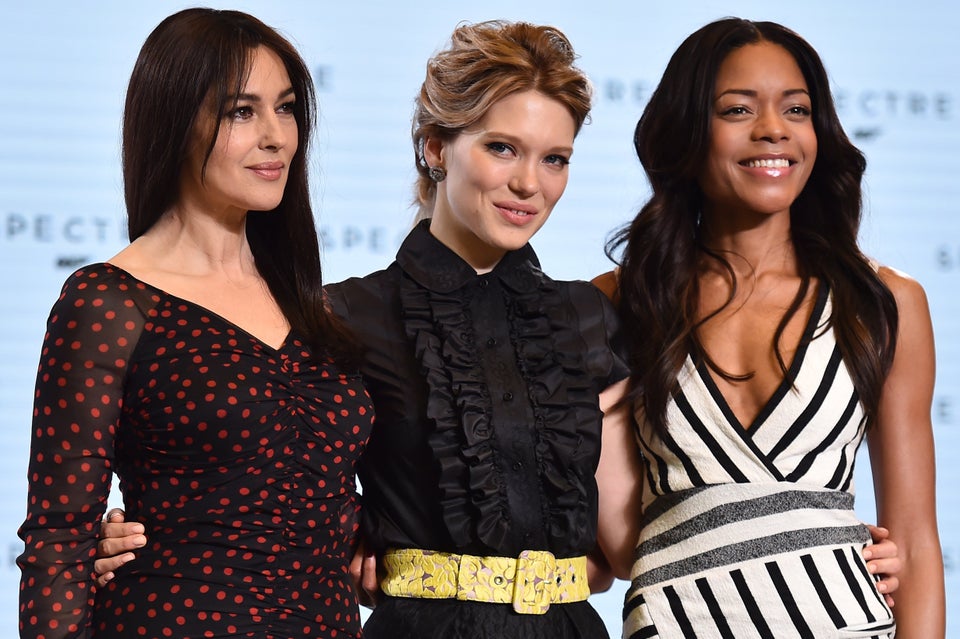 James Bond "Spectre"
For a constant stream of entertainment news and discussion, follow HuffPost Entertainment on Viber.
Popular in the Community