The internet has spoken, and it has the perfect actor in mind for the role of Superman.
Actress Caity Lotz, who plays Sara Lance and her superhero alter ego White Canary in The CW's "Arrow" universe, tweeted on Sunday that she'd love to see actor Daniel Dae Kim play Superman. She was inspired by a gif of Kim taking off his glasses, which Kore Asian Media had tweeted out with the caption, "Clark Kent transforming into Superman."
All hell then broke loose on Twitter, with seemingly everyone and their mother jumped on the bandwagon. That included Marvel's "Agents of S.H.I.E.L.D." actress Chloe Bennet, who just couldn't hide her love of the idea.
Kim even responded to the hype, noting that he's a fan of Henry Cavill, who plays Superman in the DC Extended Universe. But, he added, "We really could use a big screen Asian superhero, couldn't we?"
But Twitter users have pointed out that it's about time we have another Asian face as Superman, especially after the introduction of DC's comic book series "The New Super-Man," which debuted last year. The series, written by 2016 MacArthur Fellow Gene Luen Yang, features Chinese hero Kenan Kong, who hails from Shanghai.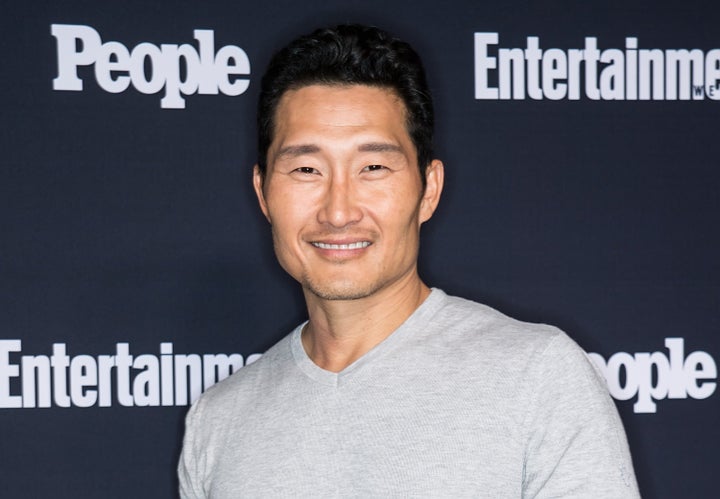 "The broader goal is to show that a character of any color, a hero of any kind of background can be compelling ― can be somebody that anybody can identify with," Yang told HuffPost last year.
And who better to fit the bill than Kim? He was recently honored at the Unforgettable Gala in Beverly Hills, California, which spotlights Asian-American trailblazers in the entertainment industry. Earlier this year, he left TV series "Hawaii Five-0" over a pay dispute, with sources claiming that CBS refused to pay Asian actors in a manner equal to their white costars.
Kim later spoke out about the situation, saying that "the path to equality is rarely easy."
"As an Asian American actor, I know first-hand how difficult it is to find opportunities at all, let alone play a well developed, three dimensional character like Chin Ho," Kim wrote of his character on the show. "I will miss him sincerely. What made him even more special is that he was a representative of a place my family and I so dearly love."
With the strength and grit to do what's right, it seems Kim embodies a superhero in every way.
Popular in the Community