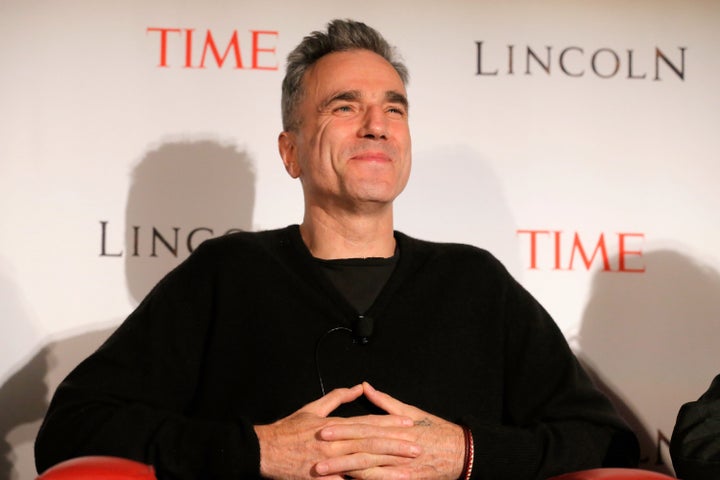 Daniel Day-Lewis is earning well-deserved raves for his performance as Abraham Lincoln in "Lincoln." (As TIME Magazine noted in a recent cover story, Day-Lewis owns the title of "World's Greatest Actor.") There is one part of his portrayal of the 16th president, however, that has raised some eyebrows: Day-Lewis speaks with a higher-pitched voice than many might imagine when they think of the Great Emancipator.
"I still don't like the sound of Daniel Day Lewis's Lincoln voice," wrote Hollywood Elsewhere blogger Jeffrey Wells after seeing one of the film's trailers. "I almost hate it, in a way. It's flat, undistinctive, unimpressive, Matthew Modine-ish. (And that's not a putdown of Modine.) It's hard to describe what I was looking to hear, but this isn't it. And I dearly love the voices that Lewis has given us over the years. The fault, of course, is [Steven] Spielberg's -- he didn't push hard enough, he let well enough alone."
As you may have guessed, however, Spielberg had nothing to do with it: Lincoln's voice was created by Day-Lewis after nearly one year of research.
"Well you look for the clues, as with any aspect of the work," Day-Lewis said at a special screening of "Lincoln" in New York on Thursday. "You begin with the places that would have made a huge difference in his life. Kentucky, Indiana and Illinois, and the counties that he came from. There are some early recordings, but no contemporary recordings -- lucky for me, so no one can say positively that it's not what he sounded like."
Day-Lewis said that there are a "number of contemporary accounts" that prove Lincoln's voice was high tone, "and beyond that, I suppose it really was just an act of imagination."
As it turns out, Spielberg was pleased with Day-Lewis' decision. "[It was] a beautiful voice," he told TIME. "I wanted that voice to read me a book."
Popular in the Community