Daniel Day-Lewis' Oscar speech can serve as a nice blueprint for young actors scribbling speeches they one day hope to have occasion to give.
The "Lincoln" star won Best Actor at the Academy Awards, as everyone expected (HuffPost's Oscar Dashboard had him at a 98 percent probability in the week leading up to the Oscars). He beat out Hugh Jackman ("Les MIserables), Bradley Cooper ("Silver Linings Playbook"), Joaquin Phoenix ("The Master") and Denzel Washington ("Flight") for the award.
"I really don't know how any of this happened, I do know that I have received so much more than my fair share of good fortune in my life," Day-Lewis said while accepting his award from Meryl Streep.
"It's a strange thing, because three years ago, before we decided to do a straight swap, I had actually been committed to play Margaret Thatcher, um..." he joked. "And Meryl was, was Steven's first choice for 'Lincoln.' And I'd like to see that version. And Steven didn't have to persuade me to play Lincoln, but I had to persuade him that, perhaps, if I was going to do it, that Lincoln shouldn't be a musical."
He concluded his speech by simply stating, "For my mother, thank you so much!"
Day-Lewis has plenty of practice: Sunday's win was Day-Lewis' record third in this category. The Method actor previously won for "My Left Foot" and "There Will Be Blood."
When he won Best Actor, Drama at this year's Golden Globes, Day-Lewis started off with some jokes before displaying his trademark humility. "If I had this on a time-share basis, I'd share this with my wonderful, gifted colleagues, I might just hope to keep this for one day a year and I'd be happy with that," he said. "But I'll take care of this. My fellow nominees, boys and girls, such beautiful performances this year. I'm very proud to be one amongst you."
He also paid homage to screenwriter Tony Kushner ("Every day I have to live without the immeasurable wealth of your language, which reminds me every day of the impoverishment of my own") and director Steven Spielberg, the latter of whom he described as "a humble master with a quicksilver imagination."
Young actors, break out the notebooks.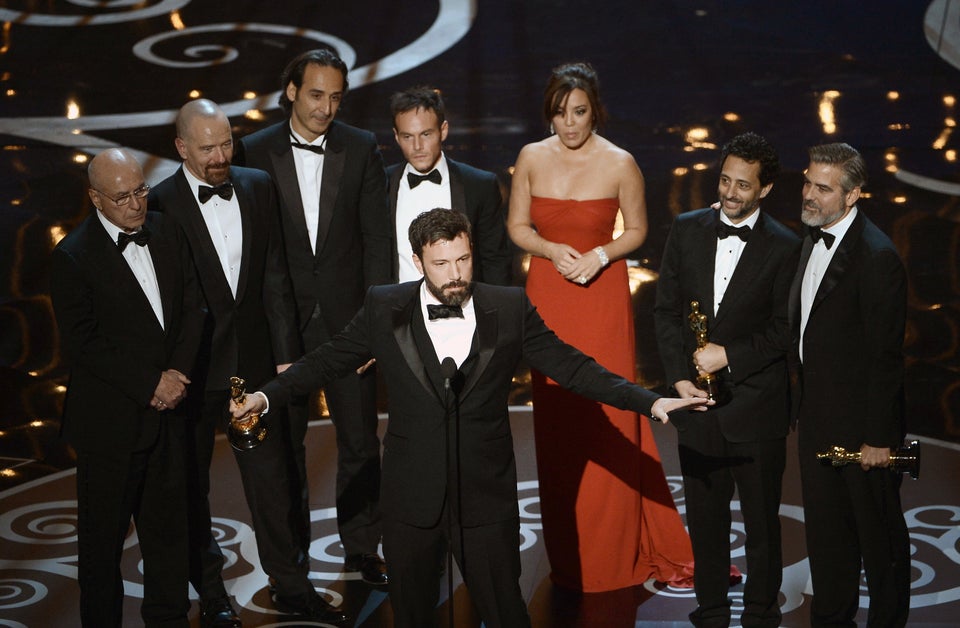 2013 Oscars