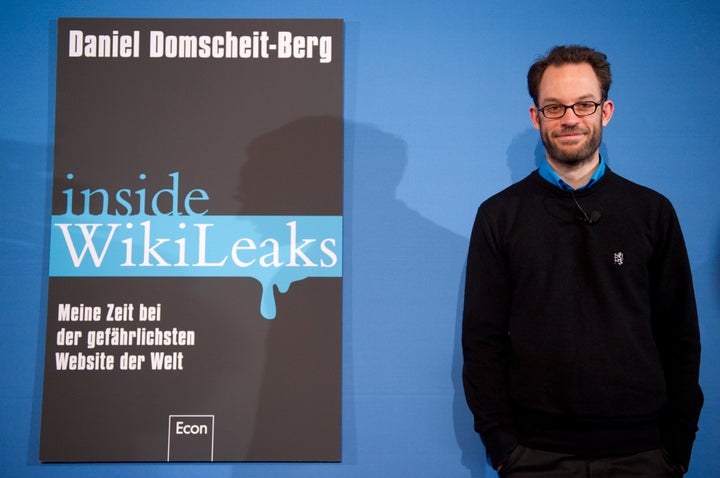 Ongoing tensions between former WikiLeaks spokesman Daniel Domscheit-Berg and embattled founder Julian Assange have reportedly reached a fever pitch after the deputy claims to have destroyed 3,500 of the site's unpublished documents obtained from unknown informants.
As Spiegel Online is reporting, Domscheit-Berg says that the documents, which he had obtained off WikiLeak's servers prior to his well-publicized departure from the whistleblowing organization last year, were "shredded over the past few days in order to ensure that the sources are not compromised."
Among the documents from the database said to have been destroyed: a copy of the U.S government's "No-Fly list," which contains names of terrorism suspects who are prohibited from boarding aircraft, and other materials containing insider information relating to 20 far-right organizations.
Also reportedly included in the lot: 5 gigabytes of data relating to Bank of America, the internal communications of 20 neo-Nazi organizations and U.S. intercept information for "over a hundred internet companies."
While the BBC reports that WikiLeaks confirmed those details via its Twitter feed in addition to slamming the ex-deputy's actions as "sabotage," Domscheit-Berg has offered no further information on the documents.
Domscheit-Berg and his former employer have carried on an infamously adversarial relationship. Since his departure, Domscheit-Berg -- who previously went by the pseudonym Daniel Schmitt -- has been busy promoting an alternative whistleblower platform, OpenLeaks, which "aims at making whistleblowing safer and more widespread." Furthermore, he also penned a book, Inside WikiLeaks: My Time with Julian Assange and the World's Most Dangerous Website, in which he outlines his personal, ethical and political disagreements with Assange and the organization.
Still, other officials have cast doubt over Domscheit-Berg's integrity. As Spiegel Online is reporting, Andy Müller-Maguhn, spokesman for top German hacker group the Chaos Computer Club, noted, "He is certainly quite flexible with facts."
Related
Popular in the Community