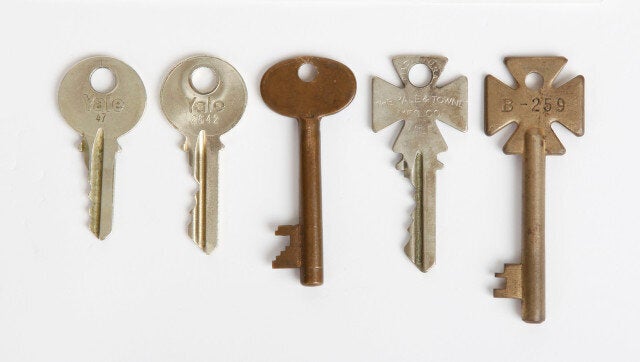 Talk about selling the keys to the city.
That's exactly what a retired New Jersey locksmith allegedly did when he sold a set of master keys that can shut down elevators, open subway gates and get into electric circuit breakers all over New York City to a newspaper reporter posing as a buyer on EBay.
The New York Post reported Sunday that a reporter bought a set of five keys used by firefighters, transit workers, electricians and other authorized city employees from Daniel Ferraris of Union City, N.J. At $149.95, the keys were a steal -- maybe literally.
"These keys are issued to firefighters for emergency situations," Howard Safir, a former FDNY and New York Police Department commissioner told the Post. "Just anyone having them is very dangerous."
Ferraris, 69, sealed the deal at his home in Union City, not far from the Lincoln Tunnel that leads into Manhattan. The no-questions-asked transaction was quick, with the seller saying the keys "probably still work, but don't try to use them."
Except, the newspaper reported that it tested them and they do.
Three of the five keys on the "firemen's key ring" are routinely issued to FDNY members, the Post reported. The set came with a metal tag engraved with a fire department lieutenant's shield number, 6896.
The Post cited two FDNY sources saying that one master firefighter key could send all the elevators in a building -- any building -- out of service, trapping thousands of people on high floors. The same key also opens locked subway entrances and firehouses as well as lockboxes with yet more keys at construction sites.
The two other keys are used by city electricians to open circuit-breaker boxes in skyscrapers and give access to street lights.
The apparent security loophole is especially notable given the elaborate, and often controversial, steps New York City has taken since the Sept. 11, 2001 terrorist attacks.
The Post said Ferraris had been offering other keys on eBay under the name "thesixlever" when it bought its set. The page has since been taken down.
According to the newspaper, the ads noted that, "I also have some items NOT permitted for listing on eBay" and add, incorrectly, that, "All items are OBSOLETE and have Not been in use in years."
If the keys were stolen and Ferraris intended to use them to commit a crime, the Post said quoting an unnamed police official, he could be charged with possession of burglar's tools, a misdemeanor that could land him in jail for up to a year.
EBay did not comment on the report.
The FDNY initially blew off the Post's sting but now says it is investigating.
"We cannot let anyone sell the safety of over 8 million people so easily," New York City Public Advocate Bill de Blasio said in a statement. "Having these keys on the open market literally puts lives at risk. The billions we've spent on counter-terrorism have been severely undercut by this breech [sic]."
Despite the shocking headlines that seem to spell a terrorist's dream come true, the website Gothamist was not impressed.
"So what if only a few hundred (or few thousand?) of these keys exist and that only 'most' of the ones purchased by the Post actually worked (the report doesn't say which ones), let's breathe erratically into a paper bag while a 'former FDNY employee' tells us all the horrible things these keys could unleash," the website wrote, noting that Ferraris indicated he isn't the only one trafficking in such keys.
As the former locksmith told the Post, "I get them from different places. I was a locksmith for many years, and I go to shows and get some from collectors."
Before You Go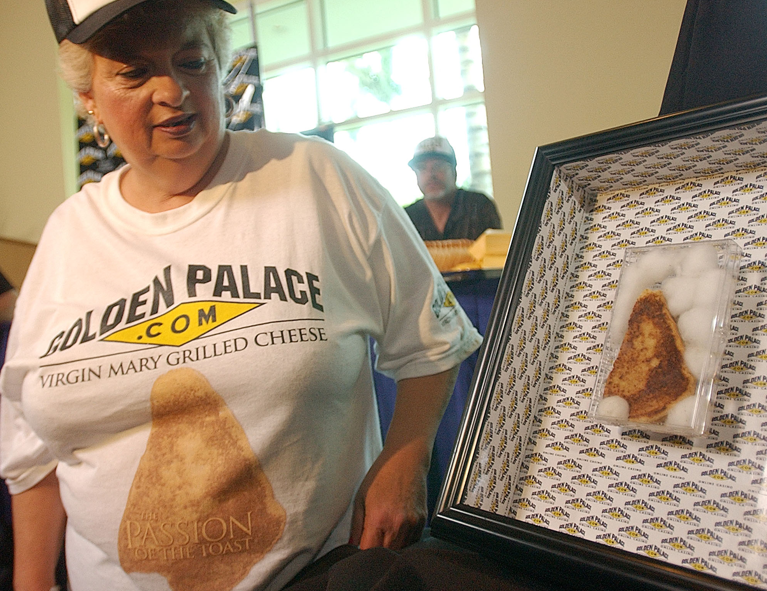 Weirdest Things Sold On eBay
Popular in the Community