The star of "Mean Girls" and HBO's "Looking" proposed to his partner, Joseph Bradley Phillips, at a Starbucks in West Hollywood, California, People reports. Franzese said he opted to pop the question at the same Starbucks where he and Phillips first met two years ago.
"Joseph has given me the best of his heart and I'm so happy he said yes," Franzese, who came out as gay in 2014, told People. "Finding my soulmate has made all the years I struggled with myself worth it."
A representative for Franzese told US Weekly that the actor "knew right away that Joey was the one," and even took one of his boyfriend's rarely-worn rings just two weeks after dating so that he could have it sized appropriately for a proposal.
Prior to the big moment, the star had pre-arranged to slip the ring to a Starbucks barista so that she could put it into a cup beforehand. When calling out the couple's orders, the barista referred to them as "Mr. and Mr. Franzese" and gave Phillips, who works in fashion marketing, a different order, telling him it was a new drink.
When Phillips opened the cup, he found the ring inside, at which point Franzese dropped to one knee, People reports.
"The fact that Joseph was so giving of his time to others and wanted to make a difference in other peoples lives in a selfless manner showed his true colors to Daniel," the rep said. "At that point, he fell in love."
On Monday, Franzese shared a snapshot of the proposal on Instagram.
He also thanked fans for their support on Twitter early Tuesday.
In a case of art imitating life, Franzese has a particularly romantic storyline in "Looking: The Movie," which concludes the HBO series about the lives and loves of three gay men in San Francisco. The hotly-anticipated film airs on HBO July 23.
Before You Go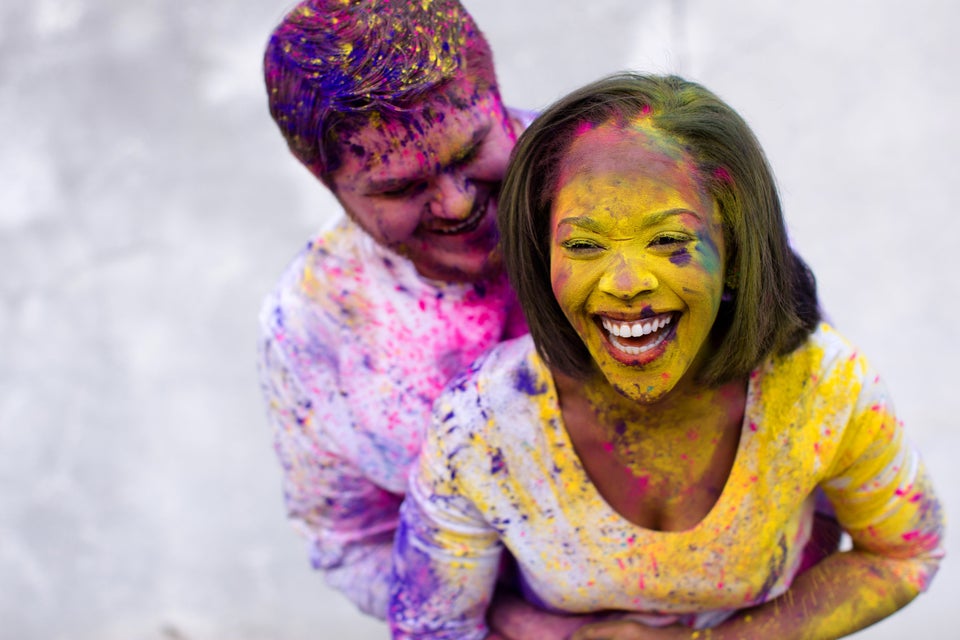 Creative Engagement Photo Ideas
Popular in the Community