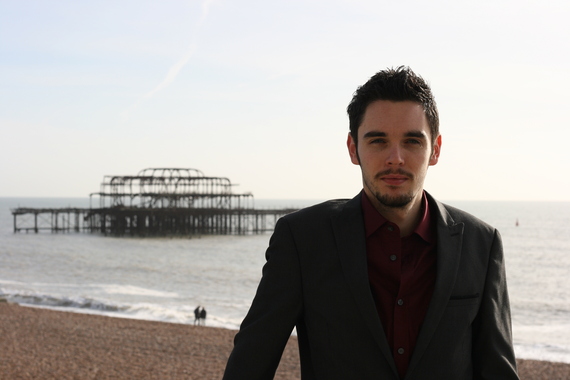 For this blog, I interviewed Daniel Golding, the founder of the Golding Group. It's a company that provides adventures and experiences for the wealthy. They take groups of people on various trips to many different destinations around the world.
But it's not just about travel. It's about creating an experience. They have many different events and adventures for its members.
There are many different lessons we can learn from the success of The Golding Group. That's what this blog is about. In this post, you will learn how to grow your business by not accepting every potential customer. You will also learn how important it is to get your customers to market your business for you.
When you implement the tips given in this post, you will see how much easier it can be to get more clients and grow your business.
What did you do before founding Golding Group?
The Golding Group isn't Golding's only entrepreneurial venture. As a matter of fact, he's been a serial entrepreneur for 5 years and he became a millionaire by the age of 27. Yes, I'm jealous too. However, his beginnings were fairly humble.
"I started with a laptop and a website I made that promoted vacuum cleaners and
have since expanded to now own a large share in a cosmetic brand, own a few rental properties and have a number of online ventures I'm involved in."
Since he was 6 years old, Daniel Golding has been an entrepreneur. It was at this age that he first started exploring the world of business ownership. Here's how he tells the story:
"My first business was making and selling paper aeroplanes when I was 6. I would add little designs to them, complete with a paper sleeve to house them in and I'd sell them for 5p to friends and (mainly) family!"
Of course, like all entrepreneurs, Golding evolved. After his "paper aeroplane" venture, he entered into the digital realm. At the age of 9, he began programming his own computer games. He'd sell them on floppy disks to his peers. After that, he got into e-commerce. He started importing sporting guns from Hong Kong.
What led you to start Golding Group?
The origin of the Golding Group is pretty interesting. Golding got the idea when he was experiencing the isolation that comes with success. After accomplishing so much, he found that he was doing a lot of activities alone.
Not that he didn't have friends. He still had friends that he knew from childhood. However, the issue was that most of his friends didn't have the time or the means to participate in the same activities as he did.
This isn't an uncommon problem for people who have acquired a certain level of wealth:
"Speaking with numerous other wealthy people I've met, it became very clear that I was not alone with my problem. Through travel I met and developed relationships which opened doors and allowed me to experience the world on a whole other level."
It was then that he discovered that there was a need for the Golding Group. He started the company in order to serve those who have the means to participate in the travels, adventures, and other such activities.
After starting the company, Golding launched his first adventure:
The first Golding Group adventure, a super car trip across the Riviera, stopping in luxury destinations such as St Tropez and Monaco was an absolute hit and spearheaded my desire to ensure the company maintained a first-rate service and invited truly open minded individuals.
What's Your "Secret Sauce" For Getting Clients?
As you might already know, your success as an entrepreneur is dependent on your ability to get prospects to become customers. If you're not able to convince potential customers that they should buy from you, it'll be impossible for you to grow your business the right way. However, successful selling is more than just giving a great sales pitch.
One of the most important things you can do when you're learning how to sell is to find out what works for your business. While there are sales techniques that are universal, the type of business you're building will have a major influence on what works best for you.
When it comes to selling, this is what Golding had to say:
"The strength of Golding Group is in the exclusivity and quality of its members. The annual membership fee is enough to allow us to be very selective in our approval process."
Sometimes, it's beneficial to be more exclusionary in your approach. In Golding's case, he has been able to gain buy-in from his clientele by not accepting anyone who wishes to purchase his service. When you communicate the fact that you won't do business with everyone you make your brand more attractive.
The Golding Group has found success because it has narrowed its niche. By doing this, Golding has positioned itself as the major authority in its industry.
When it comes to social proof, this is what Golding had to say:
"At this stage, I don't think we have one member who hasn't referred or
recommended at least one other person. Let your customers do the marketing for you."
We've all heard of word-of-mouth, right? It's an incredibly powerful way to get people to buy from you. When you're able to get your customers to sell for you, it becomes much easier to grow your business! Building social proof is one of the best ways to grow your business.
That's why it's important to focus on more than just getting someone to buy from you. With every customer relationship, your focus should be creating evangelists for your brand. ;
Conclusion
There are probably many reasons The Golding Group is successful. By identifying a problem that a particular type of people deal with, he was able to craft a solution that these people needed.
Not only that, he was able to figure out the best way to market his business. When you figure out the most effective way to market your offering, it will become much easier to grow your business.
Calling all HuffPost superfans!
Sign up for membership to become a founding member and help shape HuffPost's next chapter