Daniel Hutchinson's new exhibition at Angell Gallery, titled, "Half-Light Over the Baltic Sea," features near-monochrome seascape paintings made during a sojourn in Sweden.
As you'll see in the slideshow below, the images look more like dark galaxies than traditional representations of the sea. Light touches the tips of swirling, painted ribbons of darkness, creating rich textural mandalas that seem to radiate light from within. The paintings don't just capture a certain moment of the sea, it is itself in motion; as natural light bounces off the canvas the waves swirl and subside.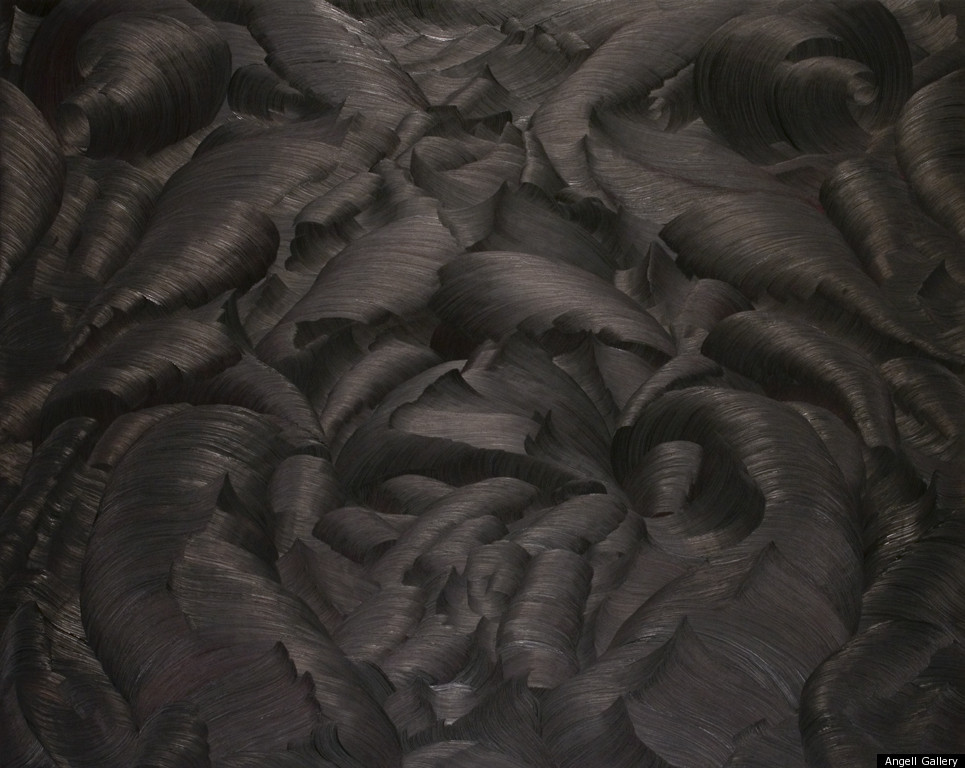 The sea waves begin to take on identities all their own; some look like tufts of smoke and others a braid of long, black hair. There is no one way to see the paintings, as real light is a material in the works and is constantly shifting. Due to this uncontrollable variable in the works, they are constantly on the verge of pure abstraction; their subjects could be swallowed up, into the darkness if one isn't careful.
Hutchinson's first solo exhibition in Toronto, "Half-Light Over the Baltic Sea" will show until March 24 at Angell Gallery in Toronto.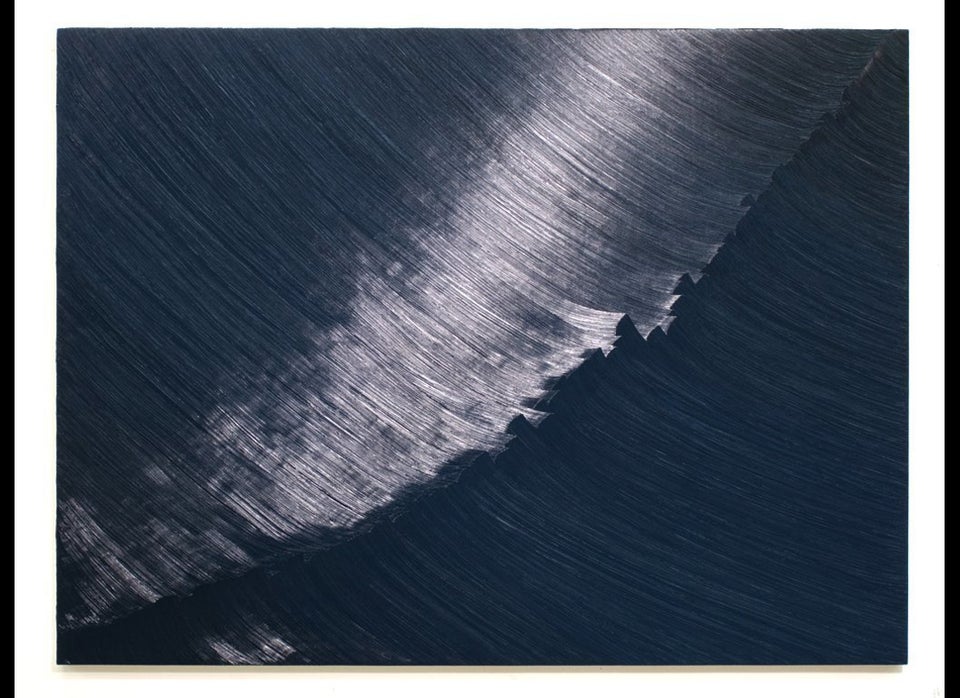 daniel hutchinson
Support HuffPost
The Stakes Have Never Been Higher
Related
Popular in the Community