 U.S. Sen. Daniel Inouye (D-Hawaii) had a letter delivered to the state's governor before his death Monday, indicating his preference for a successor.
Inouye's letter to Gov. Neil Abercrombie (D) said he wanted the governor to name Rep. Colleen Hanabusa (D) to fill the Senate seat until a 2014 special election. Abercrombie told the Honolulu Star Advertiser Monday that he received the letter earlier in the day, but declined to reveal the contents. An Inouye spokesman confirmed that Inouye recommended Hanabusa's appointment as a "last wish."
Inouye, who was elected to the Senate in 1962, died Monday afternoon at Bethesda Naval Medical Center in Maryland.
Hanabusa, a former president of the state Senate, was first elected to Congress in 2010, representing a district based in Honolulu's urban core. Hanabusa unseated Rep. Charles Dijou (R), who had defeated her in a special election earlier in 2010 to succeed Abercrombie, who resigned to run for governor. Hanabusa was reelected last month.
If appointed, Hanabusa would be Hawaii's second female senator, after Sen.-elect Mazie Hirono (D), who won election last month. Hanabusa would also be the nation's second Buddhist and Asian-American woman senator, after Hirono. The last Hawaiian appointed to the U.S. Senate was Sen. Daniel Akaka (D), who is retiring in January.
Abercrombie's appointment would serve until a 2014 special election to fill the remaining two years of Inouye's term. The appointed senator would join South Carolina Republican Tim Scott as one of two appointed senators in the next Congress. Scott was appointed to succeed retiring Sen. Jim DeMint (R) on Monday by South Carolina Gov. Nikki Haley (R). Massachusetts Gov. Deval Patrick (D) is expected to appoint a senator to replace Sen. John Kerry (D) if Kerry is named secretary of state.
Inouye was succeeded Monday in his post as president pro tempore of the U.S. Senate by Sen. Patrick Leahy (D-Vt.). Leahy is also expected to succeed Inouye as chairman of the Senate Appropriations Committee.
Before You Go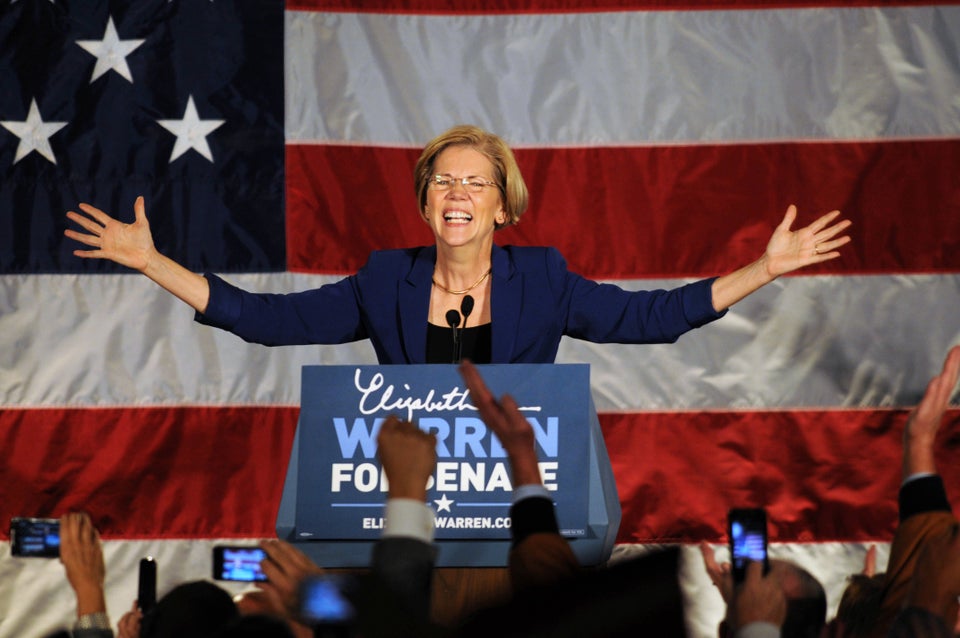 Women In The U.S. Senate
Popular in the Community