Interior Secretary Ryan Zinke has put political appointee Daniel Jorjani in charge of overseeing all public information requests sent to the agency. Jorjani once told Interior colleagues that their job is ultimately to protect Zinke from ethics probes and bad press.
The change, which was flagged Monday by the environmental nonprofit Center for Biological Diversity, strips the transparency authority from the agency's chief information officer. Sylvia Burns served in that role for four years before joining the Federal Deposit Insurance Corp. in September.
A loyal member of Zinke's team, Jorjani has done his best to keep his boss out of trouble. As HuffPost reported in May, he took six months to respond to investigators probing Zinke's apparent effort to bully Sen. Lisa Murkowski (R-Alaska) into supporting Obamacare repeal last year, only to dodge their questions entirely.
And in a March 2017 email to colleagues, Jorjani boasted that he had "successfully protected" Interior presidential appointments facing investigations and that their main responsibility was to do the same for Zinke.
"At the end of the day our job is to protect the Secretary," he wrote.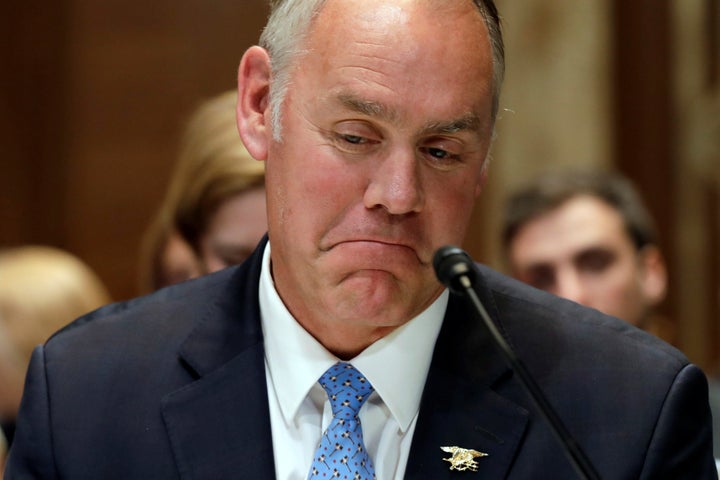 In his order, Zinke pegged the change to an "exponential increases in requests and litigation" and the FOIA program's "decentralized structure." He noted that records requests to the agency increased 30 percent between fiscal years 2016 and 2018.
"Some Bureaus and Offices have been hit especially hard," he wrote, adding that his office has seen a 210 percent jump since 2016.
Interior did not immediately respond to a request for comment. But in a statement to The Hill, an agency spokeswoman called the number of FOIA requests and lawsuits "unprecedented."
"Restructuring the FOIA operations and management structure will increase accountability, consistency, collaboration, and distribution of resources," the spokeswoman said. "This increased efficiency will mean greater transparency."
During a budget hearing before the Senate in early 2018, Zinke said he intended to run "the most transparent Interior." But critics see transferring FOIA responsibilities from a career staffer to the agency's top legal operative as a strategic move to keep sensitive public information from surfacing.
Meg Townsend, the Center for Biological Diversity's open government attorney, accused Zinke of "politicizing" the FOIA process.
"With a Koch crony in charge of records requests, the department will work in darkness," she said in a statement. "Public records that might shame Zinke or big polluters will be covered up, and our public lands and wildlife will suffer."
Popular in the Community