A young man who has spent 13 years in prison was declared innocent by a federal judge two years ago. And yet, he's still incarcerated.
Larsen was sent to prison for 27 years to life under California's controversial three strikes law, after he was found guilty of possessing a concealed weapon in 1999. But in 2010, a federal judge overturned the conviction and said that the California man's constitutional rights had been violated because his attorney was incompetent.
Larsen still has not been released because the California Attorney General's office appealed the federal judge's ruling based on the technicality that his lawyers missed the deadline for filing a writ of habeas corpus.
According to the California Western School of Law, this is how it started:
On a warm June evening in 1998 two police officers confronted Larsen in the parking lot outside of the Gold Apple Bar in Los Angeles. The officers responded to a call that an assault with a deadly weapon was in progress with shots fired. The call stated the suspect had a gun, was wearing a green flannel shirt, and had a long ponytail. Police targeted Larsen as the suspect, even though he had a closely shaven head and did not match the description.

The officers said that, as they drove up to Larsen, they saw him reach into the waistband of his pants, pull out a metallic object, and throw it underneath a nearby car. The officers searched Larsen and the area, and found a six-inch double-edged knife underneath the car. Larsen was arrested and eventually convicted of being an ex-felon in possession of a knife.
However, there were as many as nine witnesses on the scene, and Larsen's attorney, Edward Consiglio, did not present a single one, according to the California Innocence Project. Consiglio was disbarred in 2008 after repeated disciplinary actions. Witnesses said they never saw Larsen with a knife and that a man who was with Larsen, William "Bunker" Hewitt, threw the knife under the car.
In 2009, the court heard three witnesses -- including the Chief of Police and his wife -- testify that Larsen was innocent. In 2010, Magistrate Judge Suzanne H. Segal of the U.S. District Court reversed Larsen's conviction, saying, "had the jury been able to consider [the McNutts' testimony], no reasonable juror would have found [Larsen] guilty beyond a reasonable doubt." According to California Western, the judge called Consiglio's lack of investigation "absurd" and said there was "no question" that "counsel's errors were so serious as to deprive the defendant of a fair trial, a trial whose result is reliable."
"Daniel is my life...he was declared innocent over two years ago," Larsen's fiancée wrote on the Change.org petition she coordinated. "It's time for the Happily Ever After we deserve!"
Related
Before You Go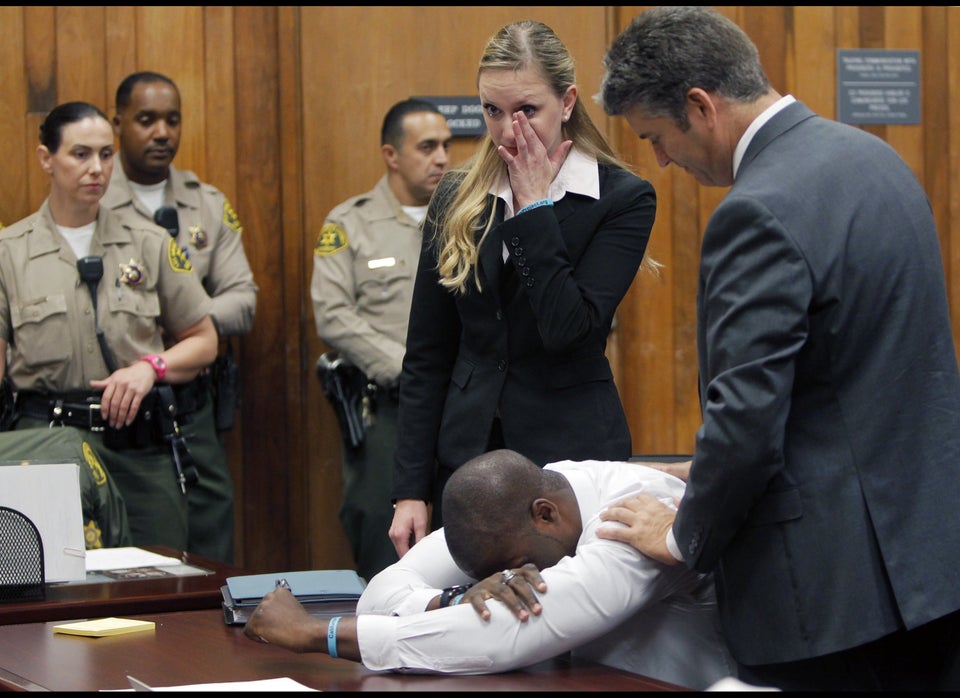 Brian Banks Exonerated
Popular in the Community