"Schitt's Creek" fans have been looking for something to fill the Moira Rose wig wall-sized hole in our hearts since the series ended in April. At the Emmys on Sunday night, we were treated to a brief, super-sweet and stylish reprise.
Creator and star Daniel Levy helped sweep the Emmys in a Thom Browne kilt reminiscent of the one he wore to marry Patrick, played by Noah Reid, in the show's series finale.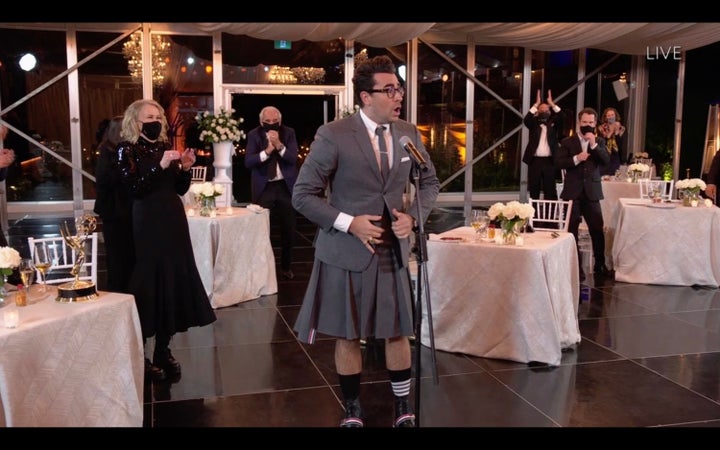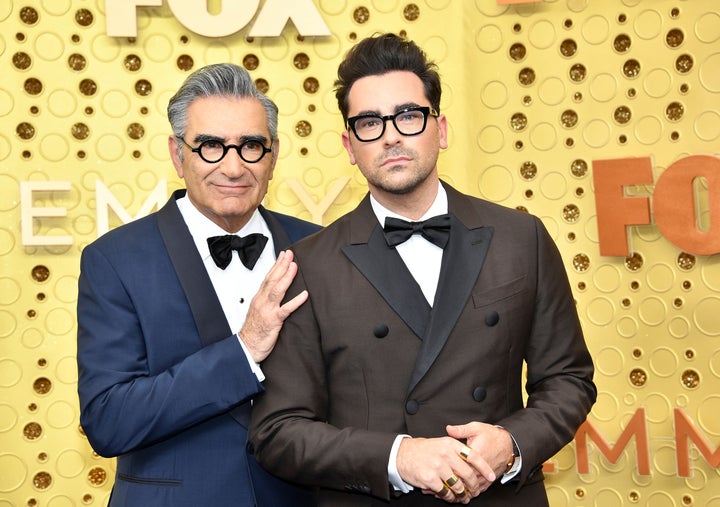 BRB, crying into our Café Tropical smoothies.