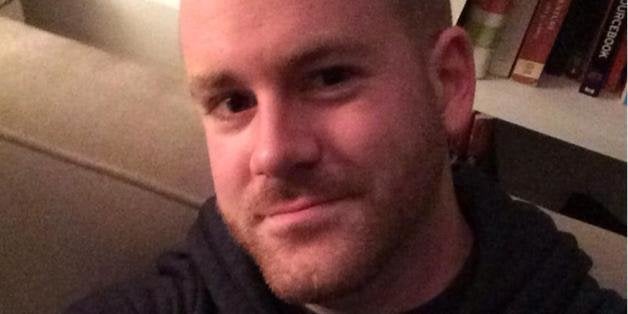 By Trevor Kapp, Jess Wisloski and Aidan Gardiner
THEATER DISTRICT — A Manhattan playwright was killed and his husband was in critical condition after they tried to escape a fire in a high-rise Sunday morning that poured smoke into the apartments above, according to officials, witnesses and reports.
Daniel McClung, 27, was trying to flee to safety after a blaze started about 11:02 a.m. in a 20th-floor apartment of The Strand, a 41-story tower at 500 West 43rd St., filling higher floors with smoke, FDNY and NYPD officials said.
McClung, who lived on the 38th floor, was found in the stairwell seven stories down after suffering severe smoke inhalation, officials said.
More than 130 firefighters battled the blaze for nearly two hours before bringing it under control about 12:58 p.m., according to FDNY spokesman Danny Glover.
Some residents were regularly posting updates on their situation to social media.
"Still stuck. Too much smoke on hallways. Elevators not working. Standing in balcony with wife and 2yr old," Mickey Atwal tweeted at 11:26 a.m. Sunday.
Atwal and his family escaped unharmed, but approximately six other people were injured at the scene, and some firefighters suffered minor injuries, Glover said. None of them need hospital treatment.
Four units sustained serious damage and residents living on the floors above and below the fire were not allowed to return on Monday night, according to a spokesman for the American Red Cross.
"We don't have any information right now. We're waiting on the report from the Fire Department," said Dana Collins, a spokeswoman for the company.
She added that the building had made residents aware of its fire safety plan, but could not give details about the plan itself.
Investigators had yet to determine what sparked the blaze, officials said Monday morning.
REAL LIFE. REAL NEWS. REAL VOICES.
Help us tell more of the stories that matter from voices that too often remain unheard.