NEW YORK -- The federal government on Thursday jailed Earth Liberation Front activist Daniel McGowan in response to an article he wrote for The Huffington Post, his wife Jenny Synan said. The HuffPost story, which was published April 1, charged the Federal Bureau of Prisons, citing documents McGowan had obtained, with transferring him to a high security prison unit in order to restrict his political speech during his incarceration.
Synan told HuffPost that she asked a BOP official why her husband had been re-imprisoned after his release to a halfway house in December. She said the official told her that the HuffPost article violated a term of his release that restricted him from interacting with the media.
Synan expects the BOP to keep her husband locked up until the official end of his seven-year sentence in June. His 38th birthday, she said, is next month. "We were thinking, 'Oh my God, first birthday home!'"
McGowan's attorney, Rachel Meeropol of the Center for Constitutional Rights, confirmed that McGowan was taken from a Brooklyn halfway house Thursday morning and brought to the Metropolitan Detention Center. She said she believed but had not yet confirmed that McGowan's jailing was connected to his recent blog post.
"Needless to say, this is outrageous," she said. "I've never heard of a regulation limiting an individual from blogging or contacting the news media."
The Center for Constitutional Rights released a statement Thursday afternoon about McGowan being re-incarcerated:
We have received information that this was triggered by an opinion piece he published on the Huffington Post Monday, and we are currently trying to confirm this and learn more about the situation. We were unable to meet with him today because, we were informed, he was being processed. We will seek to meet with him tomorrow and follow all avenues to secure his release. The name of the piece is "Court Documents Prove I Was Sent to Communication Management Units (CMU) for My Political Speech." If this is indeed a case of retaliation for writing an article about the BOP retaliating against his free speech while he was in prison, it is more than ironic, it is an outrage.
McGowan pleaded guilty in 2006 to federal charges of arson and conspiracy to commit arson, for fires linked to the animal rights group Earth Liberation Front. Between 2008 and 2010, he served time in the Communication Management Unit (CMU) at the U.S. Penitentiary in Marion, Ill. Prisoners in the unit, which has been dubbed "Little Guantanamo" by critics, are isolated from other prisoners and severely restricted in their contact with their families.
The Center for Constitutional Rights is challenging the Bureau of Prisons' use of CMUs as part of a federal lawsuit. A recently released court document revealed that McGowan was apparently transferred to the CMU at least in part because of his communications with the outside world.
"While incarcerated and through social correspondence and articles written for radical publications, inmate McGowan has attempted to unite the radical environmental and animal liberation movements," the internal memo states.
"In short, based on its disagreement with my political views, the government sent me to a prison unit from which it would be harder for me to be heard, serving as a punishment for my beliefs," McGowan wrote in his blog post.
Synan noted the irony that the BOP, by jailing him for speaking out, had proven her husband's point. "They already have a lawsuit against them for things like this," she said. "He just posted his thing a few days ago about all this stuff -- about his political beliefs and speech -- and they do something to him because of his post about this. It's crazy."
The Bureau of Prisons did not immediately respond to a request for comment on McGowan, but national spokesman Chris Burke said that under a general media policy, "inmates cannot do interviews without permission. So if there's some sort of a phone interview or a sit-in interview, those have to be pre-approved."
But Stuart Whatley, executive blog editor at The Huffington Post, said blog posts cannot be compared to interviews.
"The HuffPost blog is a platform for contributors to share opinion, commentary and their thoughts on any topic of their choosing," Whatley said. "As our guidelines explicitly state, 'you can write about anything you want. Huffington Post does not select or approve your topics.'"
McGowan previously wrote for HuffPost in 2009 while imprisoned in the "U.S. Gitmo" unit.
UPDATE: Friday, April 5 -- Daniel McGowan has been returned to his halfway house after his lawyers confirmed that he had been jailed for his HuffPost blog. More details here.
Before You Go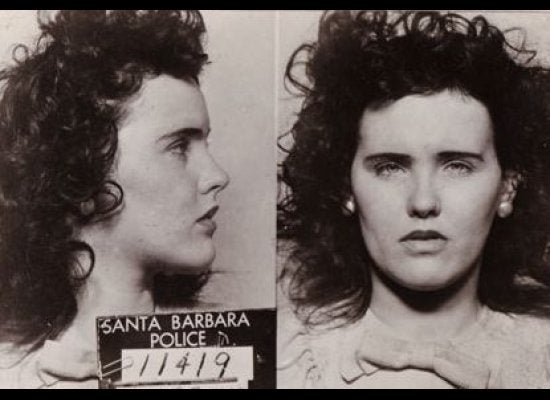 10 Major Crimes That Shocked the Nation (SLIDESHOW)
Popular in the Community