When asked to describe the current state of California cuisine, chef Daniel Patterson replies with a simple, "I don't think I'm qualified to answer that."
Whether he chooses to embrace these accolades or not, Patterson's cooking undoubtedly embodies the very best of California cooking, fusing fresh and seasonal local treasures with innovative preparations and presentations. The proprietor of San Francisco's double-Michelin-starred Coi shows the figs-on-a-plate crowd who's boss, transforming ingredients into the very best versions of themselves: asparagus blanched in asparagus water, strawberries coated in a strawberry glaze.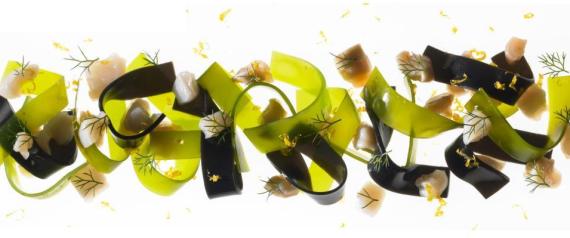 And his influence continues to expand throughout the Bay Area and the world. Alongside the enduring popularity of Coi and his handful of restaurants in downtown Oakland, Patterson's first-ever cookbook, the aptly titled "Coi: Stories and Recipes," comes out this month (he's also an avid food writer, and the book features original essays that accompany dozens of recipes). The newest addition to Patterson's ever-expanding empire will be the "very casual" Alta CA, slated to open in San Francisco's burgeoning Mid-Market neighborhood later this year.
The Huffington Post recently caught up with Patterson to see if we could glean any morsels of wisdom from the self-taught chef and father of two. Herewith, a few lessons from an icon most certainly qualified to discuss the state of California cuisine and beyond.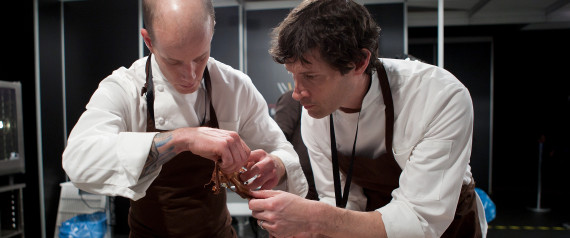 Patterson, right, preparing food in Madrid.
1) Eat your veggies. Coi's evolving tasting menu is often vegetable-centric, a testament to the flavor complexity of plants. "It's how we like to cook; it's how I like to eat," Patterson says, adding that Northern California is known for its produce. "We have extraordinary vegetables here ... it's more challenging and ultimately rewarding for me to work with products that have a much greater range of flavor."
2) Enjoy said veggies a few weeks after their season starts. "We won't take things at the beginning of the season," Patterson, who sources his menu from a wide range of "the very best" foragers and producers in the Bay Area, explains. "We wait until they are at peak flavor."
3) Ingredients dictate everything. The dishes on Patterson's menus take shape only after he and his team know exactly which ingredients they'll be using. "We mostly focus on what tastes good," he says. "We'll let the ingredients talk a little bit, figure out where they want to go at any given time."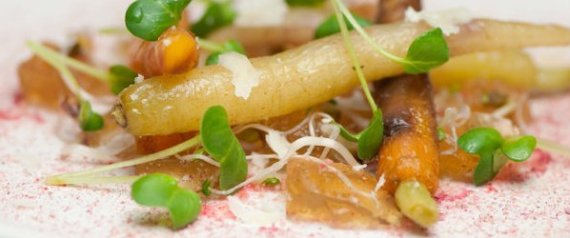 4) Don't serve complex foods to your 4-year-old. When asked if he feeds his son dishes from the Coi menu, Patterson responds with, "Hell no!" At home, he says, he focuses on simple meals. "We have a slow cooker," he says. "I'll roast a chicken, throw the bones in with some water. Add some vegetables, take the bones out, put in some beans, turn that into dinner with some greens."
5) You can succeed without a mentor. Patterson never attended culinary school or worked under a renowned chef, instead opting to open his first restaurant in Sonoma at the age of 25. "I was able to start cooking and figure out what my style was without any preconceived ideas," he says. "At the same time, I think it took me a lot longer to figure things out than it would have if I'd worked under a mentor. That would have been great, too -- there are pros and cons to both."
6) It's no fun to play favorites. "My favorite dish is always the next one I'm working on," Patterson says.
Take a look at a sample Coi tasting menu below, a dining experience The Huffington Post put on its San Francisco bucket list. To learn more about Patterson's book or purchase a copy, click here.