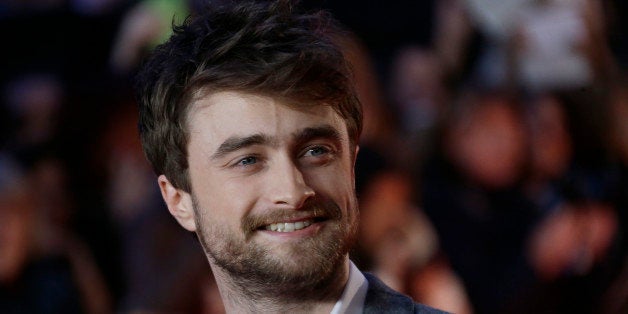 While some actors might take the compliment of being called a "sex symbol" and move on, Daniel Radcliffe had some articulate feminist commentary to add to the label during a recent interview.
In an interview with the Associated Press published on Oct. 24, the 25-year-old actor discussed his upcoming movie "Horns" and how he feels about being labeled an "unconventional romantic lead" after starring as a young wizard in the "Harry Potter" movie series for so long.
The interviewer asked Radcliffe how it feels to become a "sex symbol," and while the actor said he's "delighted" if anyone sees him that way, his sex appeal is often referred to as "unconventional." With a refreshingly accurate anecdote, Radcliffe explains that this label highlights the sexist double standard that normalizes the sexualization of young actresses but not young actors.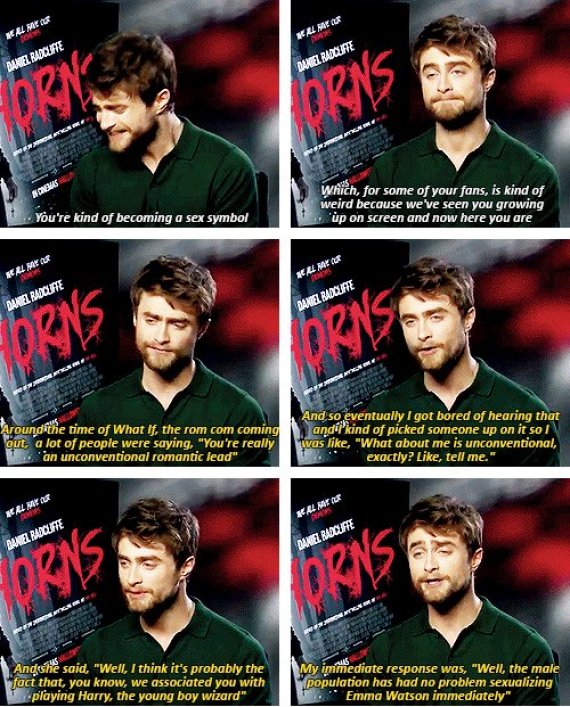 Image via Tumblr

"Around the time of rom com 'What If' coming out, a lot of people were saying: 'You're really an unconventional romantic lead,'" Radcliffe told the AP. "And so eventually I got bored of hearing that and kind of picked someone up on it, so I was like 'What about me is unconventional, exactly? Like, tell me.' And she said, 'Well, I think it's probably the fact that you know, we associated you with playing Harry, the young boy wizard.'"
Radcliffe's telling answer? "My immediate response to that was: 'Well, the male population had no problem sexualizing Emma Watson immediately,'" he said.
Radcliffe's pointed comment reminds us that in Hollywood, a "conventional romantic lead" often means a young woman with a face and body that we feel comfortable sexualizing. It's an uncomfortable double standard, but one that's worth thinking twice about.
Watch the full interview below: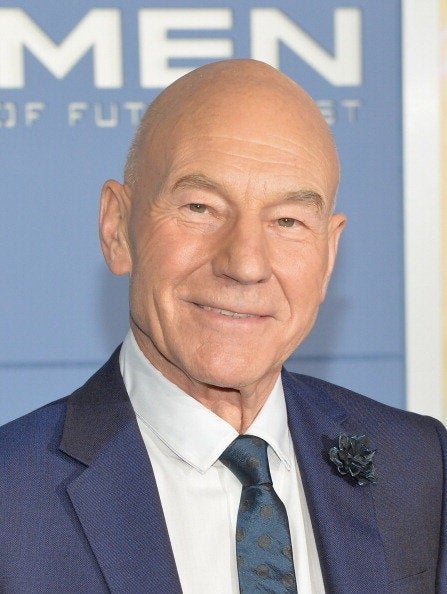 28 Famous Male Feminists
Popular in the Community