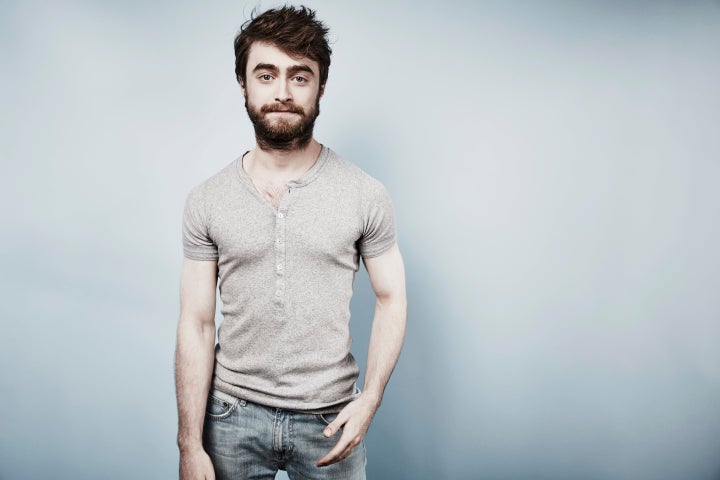 The Internet has been having a field day replacing the word "wand" with, er, other words every time it appears in Harry Potter. Turns out those fans weren't entirely off base.
Promoting his new film, "Victor Frankenstein," Daniel Radcliffe sat down with Playboy to answer 20 questions ranging from the reasons behind the series' longevity, to the actor's strong dislike of camera phones and his masturbation habits. Yeah, they went there. 
Radcliffe, of course, was the star of the eight "Harry Potter" film adaptations, catapulting him into the attention of the public eye. The actor, who once described himself as an "annoying, loud, inappropriate, messy drunk," used alcohol to cope with the dramatic change. 
Anytime I'd go out to dance, camera phones would come out. That would make me very self-conscious, and what's the easiest way to escape being self-conscious? Alcohol is a quick way of doing that ... Camera phones are definitely not my favorite.
He even revealed how he managed to balance his hectic shooting schedule with his *cough* teenage urges. 
I was like every other teenager in that sense ... I think I started very early -- before my teens. But not when I was on set. I wasn't going, 'When is Alan Rickman going to nail this scene so I can run back to my trailer?' There's another feeling ... that fear just after you've jerked off that everyone knows what you did. It would have been embarrassing to walk back on set and look the dignitaries of British acting royalty in the eye, knowing what I'd been doing.
Although they might never look at Radcliffe in the same way, "Harry Potter" fans had quite the summer of reveals from series' author J.K. Rowling. A new play by the Potter scribe entitled "Harry Potter and the Cursed Child" is set to hit London next year. Until then, try to scrub the image of a teenage Daniel Radcliffe masturbating in his trailer from your brain. 
PHOTO GALLERY
'Harry Potter': Where Are They Now?
Calling all HuffPost superfans!
Sign up for membership to become a founding member and help shape HuffPost's next chapter