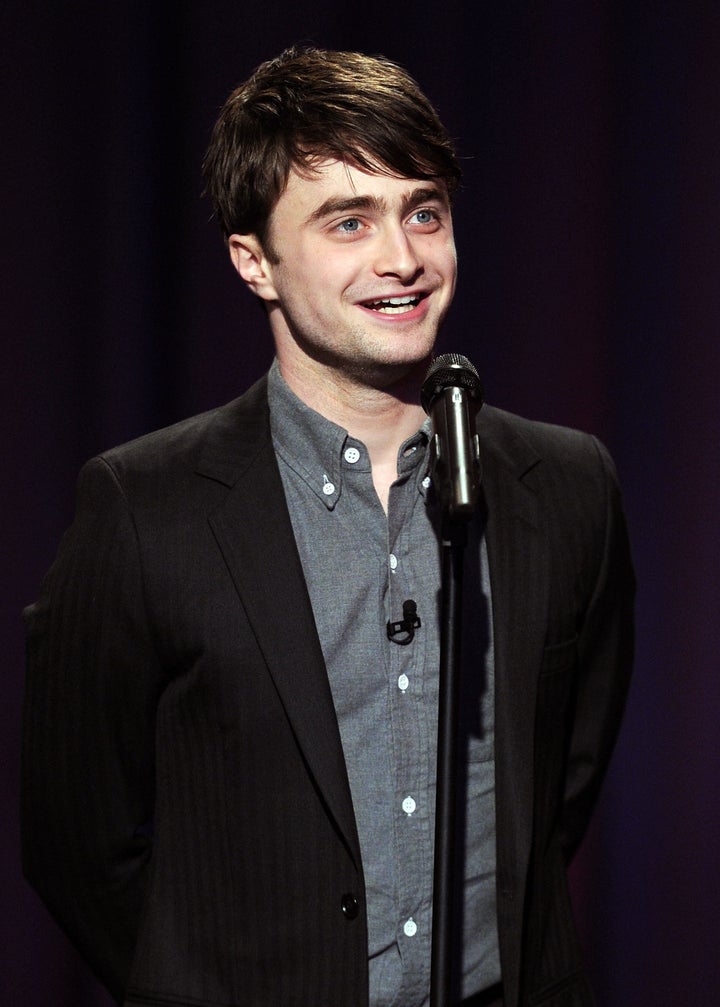 What do you do after spending a decade as the world's most powerful wizard, earning over $100 million in the most successful film franchise of all time and developing into one of the most beloved celebrities of your time? It may seem like a tough question, Daniel Radcliffe seems confident that he'll be able to work his magic going into the future.
As Movieline reports, Radcliffe did say that, at this point, he feels more comfortable on stage than on film, which hints at future Broadway endeavors. Not that "How To Succeed" was his first go-round on the Great White Way; he previously starred in "Equus," both in London and New York.
"Films would be my first love I think, just because I grew up there. I would love to one day definitely get behind the camera and direct. I think that's maybe where I end up," he said? "I'd certainly like to do something in that direction."
But don't expect him to make the next "Potter."
"It wouldn't be an epic fantasy, I'd like to make small films, I think," he told the crowd.
As he looks toward a future of success, Radcliffe reflected on the obstacles he faced while growing up in public, and said that if he can make the transition, he doesn't want to hear excuses from child stars who go wayward.
"Here's the thing: if I can do it — in the biggest film franchise of all-time in terms of grosses — no one else has any excuses," he warned. "I just want the next generation of child actors to not have to answer all those bloody questions in interviews, 'So, how long do you expect this to last?' Essentially, that is what we get asked. A lot. I have had that phrased that way. So I just want the next lot of kids who want to act not to have to deal with those questions."
Calling all HuffPost superfans!
Sign up for membership to become a founding member and help shape HuffPost's next chapter