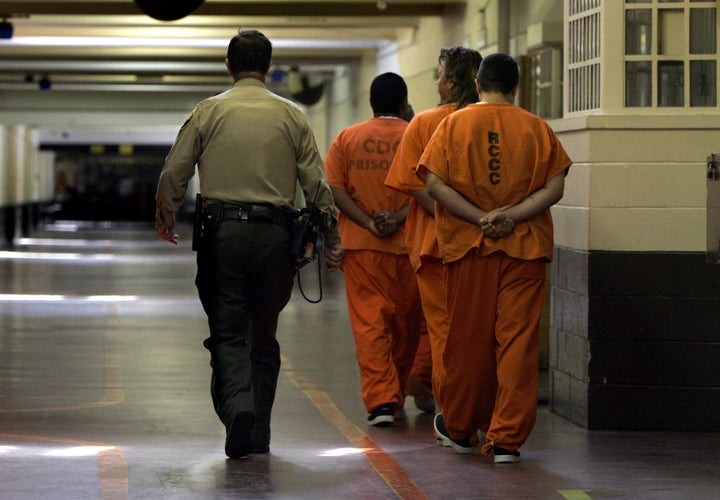 DENVER (AP) — A convicted murderer is suing the state of Colorado for saving his life after his heart stopped beating.
Daniel Self says he suffers from sleep apnea and he ordered prison guards not to resuscitate him if he stopped breathing. The 54-year-old says in a lawsuit filed in federal court that prison officials were deliberately indifferent to his right to refuse medical treatment when he stopped breathing in 2009.
Self tells the Denver Post death would be a welcome relief after he was convicted in 2003 of killing 24-year-old Leah Gee, who was pregnant.
Self says Gee shot herself.
A Colorado prisons spokeswoman says the state has not been served with Self's lawsuit and she could not comment about the case because it is in litigation.
Self is serving a life sentence in Sterling Correction Facility in Sterling, Colo. for the murder of Gee. But Self claims innocence and has filed nine appeals of his conviction, one with the U.S. Supreme Court, according to the Denver Post.
TIME magazine describes the Do-Not-Resuscitate (DNR) order as a legal document that patients, or their loved ones, sign that states "extraordinary means" should not be taken to save their life. Typically this means CPR and other life support techniques, drugs and technology will not be used to save a person's life with a DNR order, according to the Colorado Bar Association.
Related
Popular in the Community