The wife of a man shot and killed by a former Arizona police officer while he begged for his life is speaking out for the first time since a jury acquitted the ex-cop of murder.
Laney Sweet's husband, Daniel Shaver, a 26-year-old father of two from Granbury, Texas, was shot and killed at a La Quinta Inn & Suites in Mesa, Arizona, in early 2016.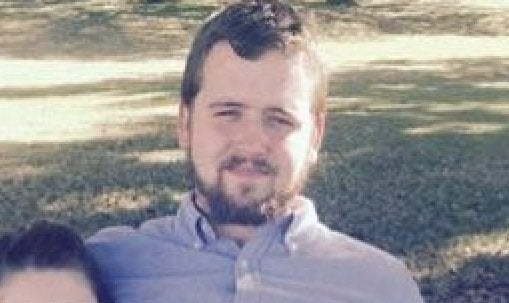 In an interview with CBS News, Sweet said one of the questions she has is how a Maricopa County jury could find former Mesa police officer Philip "Mitch" Brailsford not guilty last Thursday after an emotional six-week trial.
"I just don't understand how anybody could … say, 'not guilty,' that this is justified that Daniel deserved this, and that Philip Brailsford doesn't deserve to be held accountable for his actions," Sweet told CBS.
Last week, officials released a nearly five-minute video recorded by Brailsford's body camera on Jan. 18, 2016. The footage, which had been under seal for nearly two years, was recorded in a hallway outside the hotel room Shaver and Sweet were staying in. Brailsford and several other officers were at the hotel investigating a report that someone had pointed a gun out a fifth-floor window. They suspected Shaver was involved.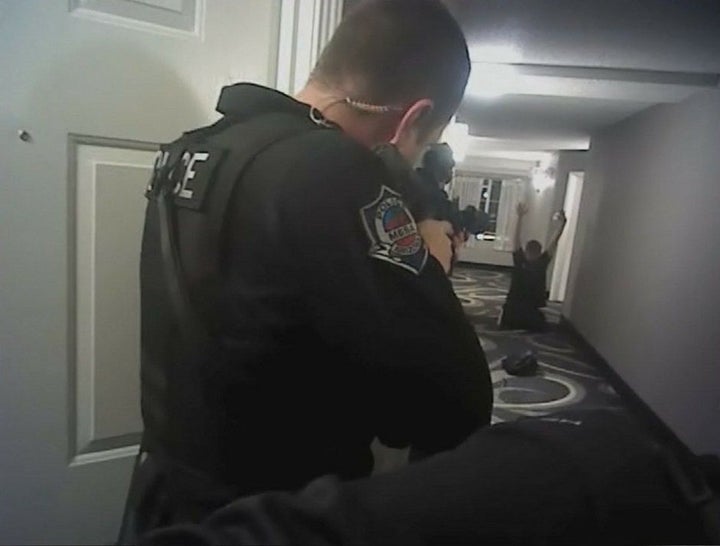 Shaver can be heard crying and appears confused by some of the officers' commands. In the footage, he says, "Please do not shoot me" as he obeys a command to crawl toward the officers.
As he inched forward, Shaver reached toward his waistband, according to Brailsford, who then fired five rounds from his AR-15 rifle. Court documents obtained by HuffPost indicate the weapon was inscribed with the words "you're fucked." Shaver died at the scene.
No weapon was found on or near Shaver's body. However, investigators did find two pellet rifles in his hotel room. Those rifles were reportedly related to Shaver's pest-control job. Authorities later learned that he was at the hotel on a work-related trip.
Note: The video below contains graphic and disturbing imagery.
The jury's decision backed defense arguments that Brailsford feared for his life because Shaver reached for his waist.
"I believed 100 percent that he was reaching for a gun," Brailsford testified during his Maricopa County Superior Court trial.
Brailsford was found not guilty on counts of second-degree murder and reckless manslaughter.
Deputy County Attorney Susie Charbel had attempted to show that Shaver was unarmed and wasn't a threat to Brailsford or two other officers who had drawn their weapons but did not shoot. A detective assigned to investigate the case said it appeared Shaver was attempting to pull his pants up.
"If he can't see their hand and what they're doing, well he can't just open up fire and kill him," Charbel told the jury. "It's not ... it's indecent."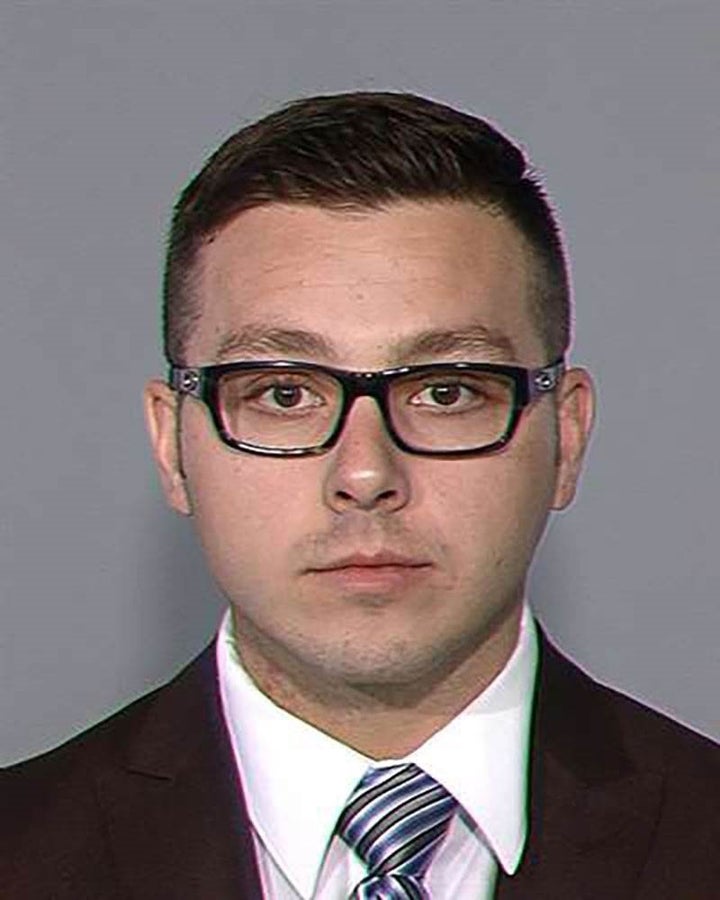 For Sweet, the verdict is a continuation of a nearly two-year nightmare.
"It was an execution," she told CBS News. "You had a man begging for his life, and he was shot five times for what? For his elbow coming up too high? For being confused? For being compliant? Why did he deserve to die? He didn't."
Brailsford, meanwhile, has not publicly expressed remorse for the shooting. "If this situation happened exactly as it did that time, I would have done the same thing," he said in court.
Sweet has filed a wrongful death lawsuit in the case, which grabbed headlines around the world after the body camera footage was released.
"I've been fighting for two years and screaming," she said. "Finally, now, it took people watching my husband die a very horrible, inhumane death for people to care."
Sweet told CBS News her husband's death has been especially difficult for her 8-year-old daughter. On Monday, she received a phone call from the school the girl attends.
"She tried choking herself while she was at school, and told her friend that she wanted to die, so I spent all last evening with her in the hospital getting her psychiatric help," Sweet said.
When CBS asked if the child had said anything after being hospitalized, Sweet replied, "She told me that she wanted to be with her dad."
Before You Go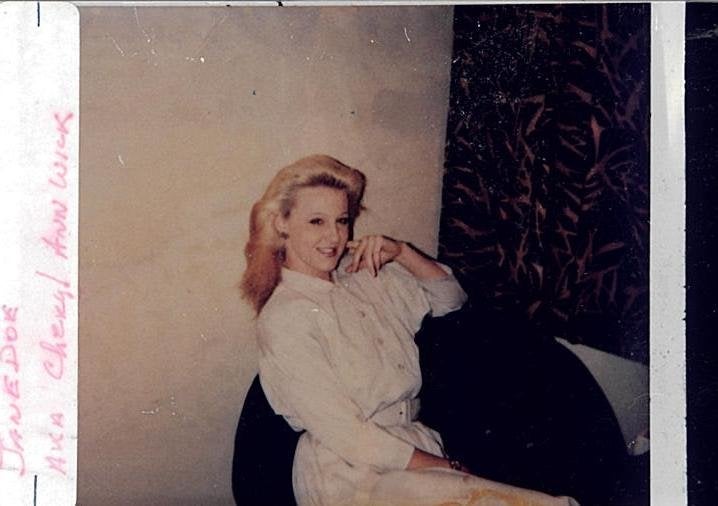 Cold Cases
Popular in the Community