Gloves have been around for centuries. Pharaohs wore them as a symbol of their power and position. Vikings fought over them. Queen Elizabeth 1 was into glove play, flaunting her pretty hands before her courtiers by putting on and removing her gloves. Queens, Kings, Popes and bishops still wear ornate ceremonial gloves. Duels were instigated by bitch slapping the offender in the face with a glove. In the 1800s long gloves were de riguer at the opera and other formal events. In 1925 Hermès introduced leather gloves with matching handbags. In the 50s and 60s Coco Chanel accessorized her iconic suits with short gloves. Jackie Kennedy brought the glamour of couture and her signature white gloves to John F Kennedy's White House. What well dressed dominatrix would be caught without them? Michael Jackson's Swarovski crystal covered glove sold at auction for $350000.00.
Daniel Storto understands the art and seduction of gloves. He's the last glove maker in Gloversville a small town located in the foothills of the Adirondacks. In it's heyday Gloversville's factories and workshops produced more gloves than it's counterparts in France's glove making regions. As times changed the town's economy slumped as gloves began being mass produced in factories overseas.
The blood of Abruzzo runs in Storto's veins. His grandfather was a shoemaker and artisan. Gloves are Daniel's grand passion. From his shop on Main Street he carries on the tradition of Gloversville's past working with tools, dies, and vintage glove molds passed down from the 1800s.
Hamish Bowles, Vogue's European editor at large, invited Storto to recreate all the gloves for the Met's 2001 exhibition Jacqueline Kennedy: The White House Years. Irving Penn photographed Storto's gloves for the last cover he shot for American Vogue. Storto has collaborated with an A list of fashion's most innovative designers. His work has appeared in Esquire, Interview, The New York Times and TIME magazine. His gloves are part of the permanent collection at the Met's Anna Wintour Costume Center and The Art Gallery of Ontario.
How did you get started making gloves?
It was 1973 in Toronto. My boyfriend at the time would buy me vintage gloves. His was a weirdo. I don't know why he did but I liked it. I was fascinated by the construction. How they were sewn. The Victorian period as well as gloves from the 50s. All hand sewn. I wanted to make some. It was a technical challenge. I was up for it.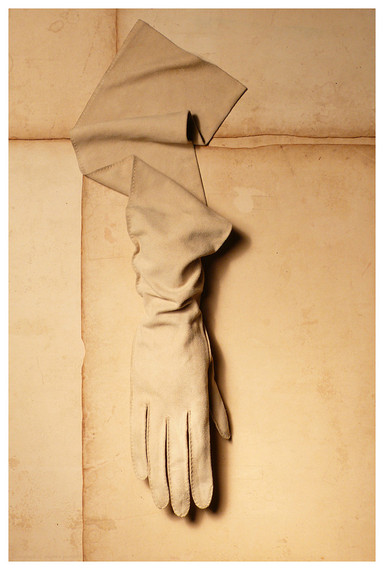 What goes into the glove making process? Are all your gloves hand sewn?
My leather and suede gloves are all completely hand sewn. Needle, thread and thimble only. I make every pair myself. So if you own a pair of my gloves know this, I made them. And that's rare in today's fashion world. I've sewn gloves as a passenger in a car, airplane, and heck even in a horse driven buggy.
The process of making custom made gloves is very personal. Imagine this. I'm touching, studying, measuring and tracing your hands. Of course the process is erotic. From my hands to yours. I have had many glove affairs.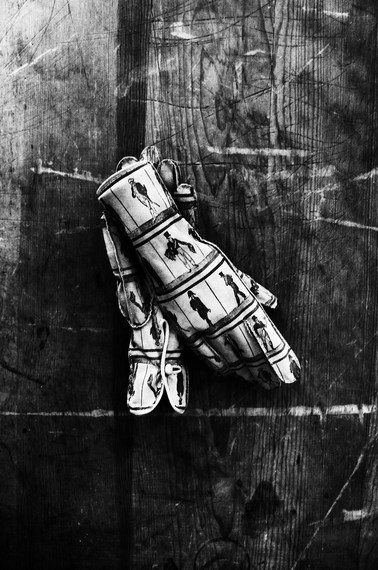 Tell me about the town of Gloversville and your shop.
Gloversville New York was once the glove capital of the world. I am the last glove maker here that makes fine dress gloves with the only storefront glove making shop in North America where you can look in and watch me at work. Today, Gloversville is like living in a Diane Arbus photograph. It's surreal. This town once had over 750 glove factories going at it full tilt boogie. The locals could care less of what this town was famous for. I struggle with this. As a Canadian I am preserving a piece of American history. Now it is all but completely erased. I find this shocking. It's a sad story. The town is littered with empty glove factory buildings. Some monumental in size others as tiny as doll houses. All with a history. Its like the day the earth stood still. It's a great American story waiting to be told.
What designers have you collaborated with and who would you like to work with?
I have worked with many designers. Geoffrey Beene was totally far out and a genius. He would send me large padded envelopes with just fabric swatches and then let me design and make gloves for his collections. Alexander McQueen loved my large scale sculptural gloves. Weirdo's like me work really well together.
I was spoiled early on. I lived in Hollywood from 1982 to 1997. I started with Bob Mackie when I walked into his design studio on Melrose Avenue carrying a violin case filled with gloves. He introduced me to everyone. I worked on a lot of pictures. I made gloves for Meryl Streep, Jessica Lange, Whoopi Goldberg, Debi Mazar, Goldie Hawn, Diane Keaton, and Cher. You know, the best.
In fashion I pretty much have worked with some of the greats. Geoffrey Beene, Paul Smith, Alexander McQueen, Dries van Noten, Thom Browne, etc. (Tom Ford please call me.)
What projects are you working on now?
Currently I am developing a new series of sculptural shapes for my leather gloves. They are like soft sculptures similar to the work of Claes Oldenburg. I enjoy working against the grain because it is so not fashion industry shit. I am inspired as always by shape and form and by some great artists such as Richard Serra, Ellsworth Kelly, Zaha Hadid just to name a few.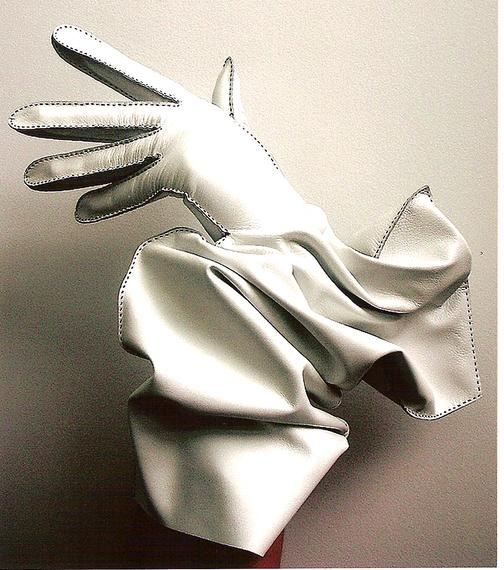 Can you share something about your son Andre? From the photographs I've seen, he looks cool and enigmatic like his dad.
My son Andre was born in Antwerp Belgium. I was living there working with Dries van Noten. I have raised him all on my own. Today the two of us live in Gloversville and he is pursuing a career as an actor. At age 5 he knew every Bette Davis line from the film Whatever Happened To Baby Jane. He grew up listening to Peggy Lee, Dusty Springfield, Joni Mitchell and Buffy Saint Marie. His favorite artists are Yoko Ono and Salvador Dali. He is a wonderful weirdo.
Where can we buy your gloves?
My gloves can be viewed and ordered through my website www.danielstorto.com