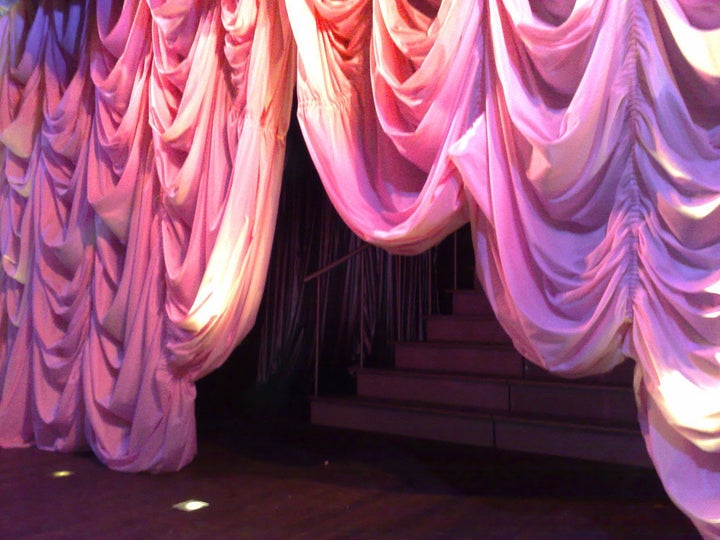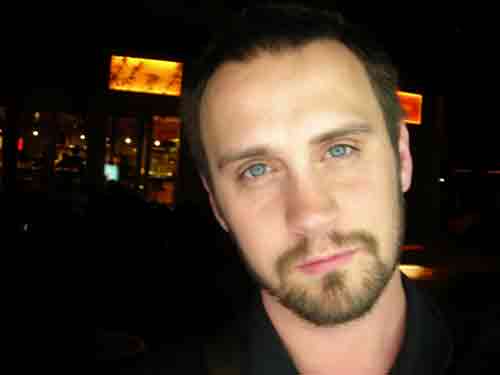 When Slipping, a 2011 Lambda Literary Awards Finalist play, opens at the New Conservatory Theatre Center (NCTC) in San Francisco on May 18th, it will be a sweet homecoming for playwright Daniel Talbott, who began his professional theater career on the very same stage in the mid-1990s. As a teenager, he won a Drama-Logue Award for his performance in NCTC's production of John Herbert's Fortune and Men's Eyes in 1996.
Growing up in the Bay Area, Talbott immersed himself in the vibrant theater community, attending as many shows as he could at A.C.T., Berkeley Rep and other companies. He was inspired to see that theater could happen anywhere -- from the proscenium stage to a small room behind a copy center to a storefront.
"My passion for theater comes from everything I learned while growing up in the Bay Area," says Talbott. "I watched every show that I could and learned from some of the greatest artists and actors I've known." Slipping, published by Dramatists Play Service, Inc., is dedicated to, among others, Ken Ruta and George Maguire, Bay Area artists who left an indelible mark on Talbott.
Talbott, a dynamic multi-hyphenate (actor-artistic director-director-playwright) continued his theatrical training at Juilliard in New York City. In 1999, he founded the award-winning, New York-based theater company Rising Phoenix Rep, which is imbued with the same ethos as the Bay Area companies that influenced him. The company recently partnered with Soho Rep and piece by piece productions to produce David Adjmi's Elective Affinities in a townhouse on Fifth Avenue across from the Metropolitan Museum of Art for 25 theatergoers a night. Four-time Tony Award winner Zoe Caldwell starred in the lauded production.
He has returned on several occasions as a performer to the Bay Area, starring in Victor Lodato's 3F, 4F at the Magic Theatre as well as Sarah Ruhl's Eurydice and David Hare's Skylight at Berkeley Rep. Slipping, though, marks his first return to NCTC.
The play centers on high school senior Eli, who is alone, numb and friendless after the violent death of his father. He moves with his mom from San Francisco to a fresh start in Iowa. A new relationship with a boy at school exposes Eli to the possibility of closeness again and the danger of being swallowed by it.
One of Slipping's biggest fans, playwright and activist Larry Kramer, wrote in the play's forward, "It is a play about love and how it is so hard for so many of us to face it, to stare it in the face, to know what to do with it, especially when we are young, but not only then."
"To me, the play is about reaching out," explains Talbott. "I had this really intense relationship for a long time, and that relationship -- having someone love me and be there for me -- was what sent me over the edge and really kind of crashed me out. The play is about that and the need to break that open in order to start to become healthy."
Slipping received its world premiere at the the side project theatre company in Chicago in 2008. Since then, it has been produced at Smock Alley in Dublin, Ireland and at Rattlestick Playwrights Theater in New York. The critically praised New York production was named one of the top 10 plays of 2009 by The Advocate and received a Back Stage Critic's Pick. Dan Bacalzo of TheaterMania.com raved, "pain and joy go hand-in-hand in Daniel Talbott's terrific new play."
The Bay Area premiere of Slipping runs May 18 through July 1, 2012 at New Conservatory Theatre Center (25 Van Ness Avenue at Market Street, San Francisco). The cast includes Benjamin Ismail (Jake), Evan Johnson (Eli), Fernando Navales (Chris) and Stacy Thunes (Jan). Andrew Nance directs.