WASHINGTON ― Daniel Tarullo, the Federal Reserve governor charged with overseeing the central bank's oversight of the financial industry, announced his resignation on Friday, alarming financial reform proponents who view Tarullo's departure as a sign of his lack of confidence in President Donald Trump's approach to Wall Street oversight.
Tarullo, an Obama appointee who has served on the board since January 2009, will leave the top post by April 5. The former Georgetown law professor was widely seen as a tough enforcer of the 2010 Dodd-Frank Wall Street reform law. 
"Dan led the Fed's work to craft a new framework for ensuring the safety and soundness of our financial system following the financial crisis and made invaluable contributions across the entire range of the Fed's responsibilities," Federal Reserve Chairwoman Janet Yellen said in a statement. "My colleagues and I will truly miss his deep expertise, impeccable judgment, wise insight, and strategic counsel."
Tarullo's announcement comes just days after news of another important departure from the Fed. Scott Alvarez, the Fed's general counsel and an influential voice in its regulation of banks, revealed on Wednesday that he would retire later this year.
Observers interpreted Tarullo's decision to step down as a sign that the era of tougher financial regulation prompted by the 2008 financial crisis was waning.
"It is a scary moment," said Jordan Haedtler, campaign manager for the Fed Up campaign, a coalition of progressive groups advocating for progressive Fed policies. "I don't think it is lost on anybody that this announcement is coming a week after the Trump administration made an executive order laying the groundwork for repealing Dodd-Frank."
Trump issued an executive order last Friday limiting the reach of certain aspects of the financial reform law. To repeal major provisions of the law, however, as many Republican lawmakers have advocated, Trump will need congressional authorization. That may prove difficult, given Republicans' lack of a filibuster-proof majority in the Senate.
Under the Dodd-Frank Act, the Fed has broad authority to regulate the nation's largest banks. One of its most powerful tools includes setting and enforcing capital requirements. The law requires the Fed to conduct "stress tests" assessing big banks' contingency plans for withstanding a significant economic shock. The goal of the practice is to avoid repeating the bailouts of the 2008 financial crisis and its aftermath.
In June, the Fed gave the American branches of multinational megabanks Deutsche Bank and Santander failing grades in their stress tests, which some attributed to the Fed's willingness, under Tarullo's leadership, to diligently monitor major financial institutions.
"Tarullo was a shrewd regulator," Haedtler said. "He was very good at building consensus and applying things like stress tests."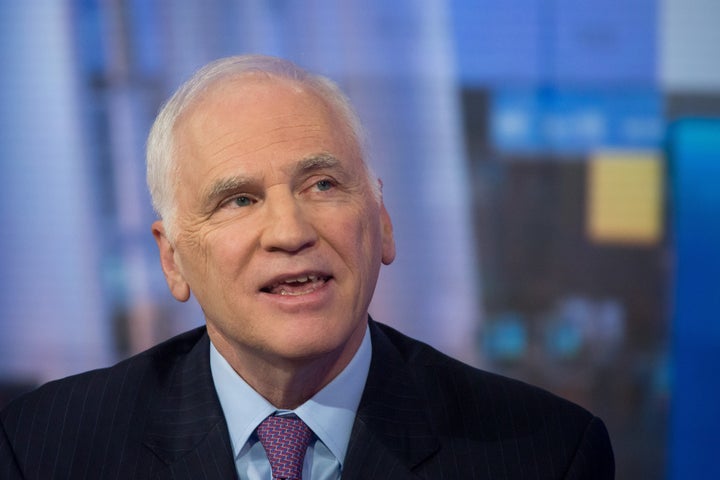 Tarullo served as the Fed's acting vice chair for supervision after the Dodd-Frank Act created the oversight position. Former President Barack Obama refused to nominate someone to fill the post permanently, apparently fearing that Senate Republicans would reject his nominee.
Trump now has the opportunity to appoint a permanent vice chair for supervision, which would have reduced Tarullo's role in regulating big banks had he opted to remain in his position. Crucially, Tarullo's absence will now also allow Trump to fill three governors' seats, rather than the two seats that are currently empty.
"Tarullo reflects someone who was tough, strict, fair, [had] deep expertise and who, I think, made smart, tough calls about how to handle these very difficult situations," said Mike Konczal, a Roosevelt Institute fellow and former financial industry professional. "I hope whoever is appointed takes that project seriously." 
In addition to overseeing key banking regulations, members of the Federal Reserve Board of Governors, a public entity based in Washington, D.C., sit on the Federal Open Market Committee, the panel responsible for adjusting the benchmark interest.
Until Trump confirms a replacement for the governor's seat vacated by Tarullo, the regional Federal Reserve bank presidents that occupy five seats on the panel will have a majority of votes. The regional Fed presidents are appointed by the boards of the privately owned banks, and thus, are viewed as less accountable to the public than presidentially-appointed Fed governors.  
Tarullo's term was set to expire on Jan. 31, 2022, ensuring him a say in the central bank's affairs for years to come. Even as he voiced "appreciation" for Tarullo's work, Haedtler expressed regret that he won't stick around in a diminished role to try influencing the central bank's policies from within.
"Even if the person Trump appoints [as vice chair] is an extremist, Tarullo could have provided a good counterweight," Haedtler said.
Konczal echoed that sentiment. "It's important for Tarullo and Yellen to serve out their full terms," he said. "They owe it to the project of full recovery from the great recession and ensuring that our financial markets work for everyday people."
This story has been updated with reactions to Daniel Tarullo's departure and additional information about his responsibilities.
Calling all HuffPost superfans!
Sign up for membership to become a founding member and help shape HuffPost's next chapter
BEFORE YOU GO
PHOTO GALLERY
The Federal Reserve's Decision Makers