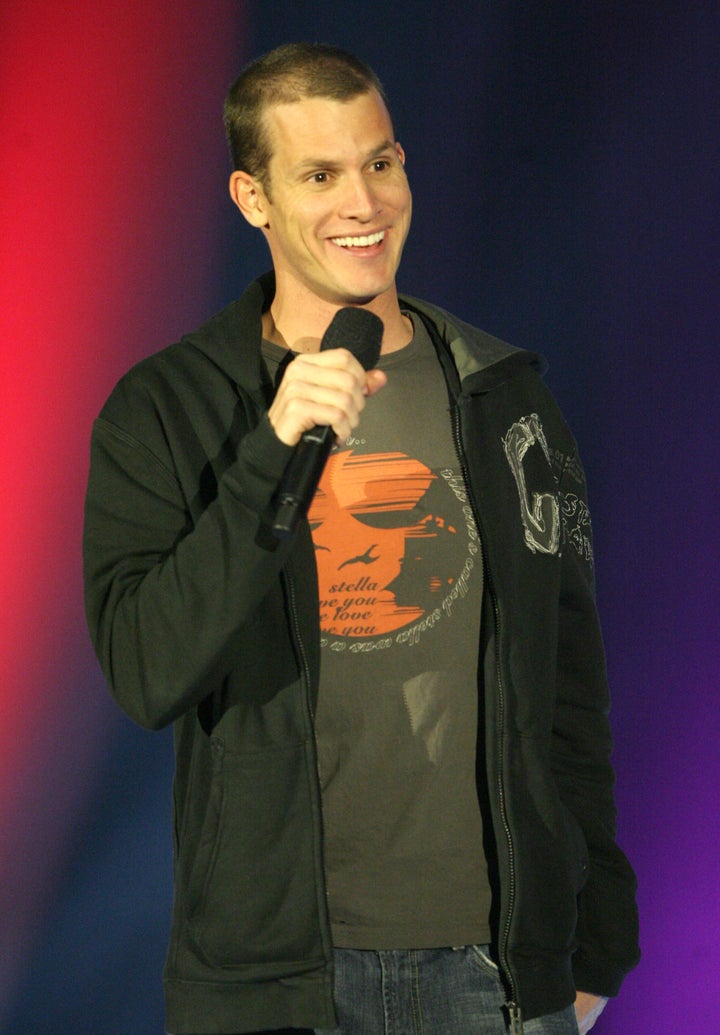 UPDATE: Laugh Factory owner Jamie Masada, who claims to have been present the night of Tosh's show, has told Buzzfeed that the comedian's exchange with the offended audience member didn't happen the way she described.
According to Masada, Tosh didn't make a joke about the woman getting raped and the topic arose when the comedian asked the audience what they wanted to talk about and someone said "rape." He says that this is when the woman called out to Tosh, and that he responded like so:
"Daniel came in, and he said, 'Well it sounds like she's been raped by five guys' — something like that. I really didn't hear properly."
He also alleges that the woman stayed for the entire set and did not complain to management until after the show.
PREVIOUSLY: Comedian Daniel Tosh has apologized today for making a female audience member the subject of a rape joke at a recent stand-up show in Los Angeles. The apology came after an account of the incident was posted on Tumblr.
The post, titled "A Girl Walks Into A Comedy Club," begins, "This is something that happened to a friend of mine in her own words." What follows is a disturbing account of the "Tosh.0" star's performance last Friday at The Laugh Factory, written from the point of view of an anonymous female in attendance. The author claims that, after Tosh made "some very generalizing, declarative statements about rape jokes always being funny," she shouted back, "Actually, rape jokes are never funny!" That's when things allegedly got ugly:
After I called out to him, Tosh paused for a moment. Then, he says, 'Wouldn't it be funny if that girl got raped by like, 5 guys right now? Like right now? What if a bunch of guys just raped her…' and I, completely stunned and finding it hard to process what was happening but knowing I needed to get out of there, immediately nudged my friend, who was also completely stunned, and we high-tailed it out of there. It was humiliating, of course, especially as the audience guffawed in response to Tosh, their eyes following us as we made our way out of there. I didn't hear the rest of what he said about me.
After the post was re-blogged dozens of times and several personal blogs picked up on the story, including left-wing website ThinkProgress.org, Tosh offered this "sincere" if qualified apology via Twitter:
A minute later, he defended his material and called the audience member a heckler:
The original post goes on to describe how The Laugh Factory staff handled the event. While employees didn't refund her ticket, they were "profusely apologetic" and offered a complimentary pair of tickets to another show. The author concludes the post by explaining how she felt upon leaving the club:
"I should probably add that having to basically flee while Tosh was enthusing about how hilarious it would be if I was gang-raped in that small, claustrophic room was pretty viscerally terrifying and threatening all the same, even if the actual scenario was unlikely to take place. The suggestion of it is violent enough and was meant to put me in my place."
Did Tosh go too far? Was the audience member asking for trouble by heckling him? Tell us your thoughts in the comments.
Related
Popular in the Community