We're used to viewing the world in broad daylight; seeing all of its objects and colors in the gleam of the sun. "Dark City," a photography exhibit by Daniele Cametti Aspri, seeks instead to show us the major European capitals shrouded in darkness, in the still of the night, when they are removed from the hectic rhythm of our lives.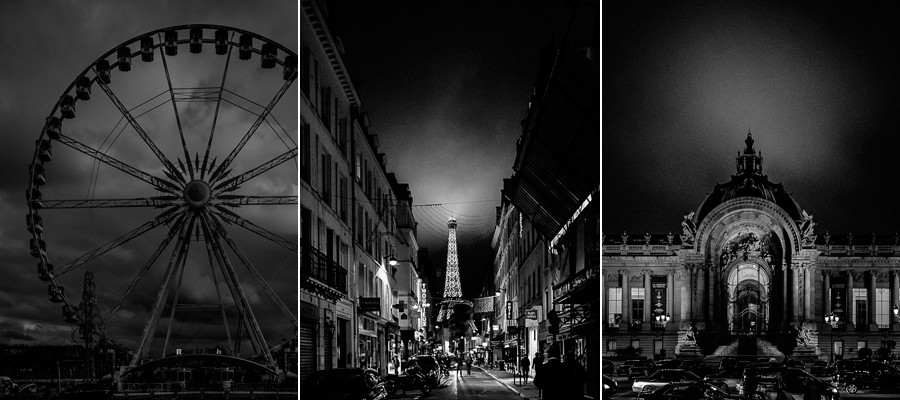 "The idea of displaying the works by candlelight was not just a choice, but an actual need. I felt that the viewers had to be an integral part of Daniele's work themselves, that they had to be curious about discovering and revealing the images in the room at their leisure, without them being already illuminated and visible. The idea of approaching them and moving around in the space creates a personal and emotional relationship with the images. This attention and awareness awaken and stimulate interest in the artist's work. Besides, this installation perfectly showcases the images that make up 'Dark Cities.' Is it a gamble? Perhaps. Is it an evocative exhibit? Definitely."
Born in Rome in 1968, Daniele Cametti Aspri founded the professional cinematography magazine Acting News in 1989, at the age of 19. The publication still runs today. He has always been passionate about communication, graphics and images as well as cinematography and photography. He was introduced to photography in 2003 with the birth of his son, and has not stopped since.
"Just like in a pinhole camera, where a tiny ray of light paints a picture on the negative of a photograph, the images of 'Dark Cities' strike the viewers' eyes from directly in front of them, as though they were in a dark room," he explained. "A vision that overcomes the barrier of reality and hits the soul directly, forcefully transmitting all of the feelings I experienced in the places I visited. This is the interpretation of 'Dark Cities': a world defined by light, or in this case, its absence, viewed in the photo or its negative, delicately rendered by shadow and darkness that lead us to slowly discover well and lesser known places in a way that differs from the usual. Light and darkness are two opposite sides of the same narrative path that tells the story of the places I travel to.
Calling all HuffPost superfans!
Sign up for membership to become a founding member and help shape HuffPost's next chapter