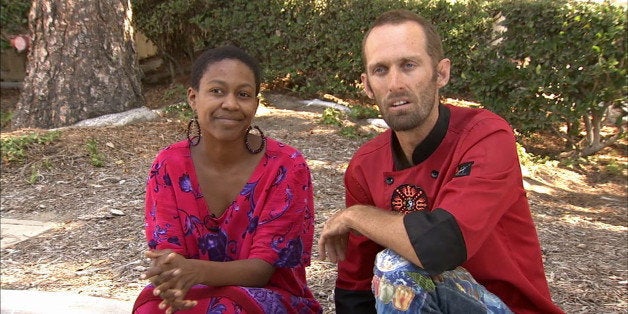 "Django Unchained" actress Daniele Watts and her boyfriend, chef Brian James Lucas, have been charged with lewd conduct, the Los Angeles Police Department confirmed.
Watts and Lucas were each charged with one misdemeanor count for allegedly engaging in lewd conduct, CBSLA confirmed via the City Attorney's office. They face a maximum sentence of six months in jail and a $1,000 fine. They are due in court for an arraignment Nov. 13.
The actress and her boyfriend made headlines last month after an incident with L.A. law enforcement.
Police received a call on Sept. 11 about a couple having sex in a car outside the CBS Studio Center in Studio City, California. Officers said they approached Watts and James because they matched a description given by the caller. Watts later claimed she was "showing affection, fully clothed." She said she was mistaken for a prostitute and unlawfully detained after refusing to provide her identification.
The 28-year-old also claimed the incident was racially charged.
"Would someone have called the police if it had been a white couple?" Watts wrote in an op-ed for the Los Angeles Times. "Would the sergeant have been so zealous in 'investigating' what was clearly not a crime? Does bias have something to do with how and why Brian and I have been stopped this year? I think it probably does. And I think that the conversations our country has been having about the role of race in minor incidents, such as mine, and life-and-death ones, must continue."
The LAPD launched an investigation into the incident after the couple spoke out against the department, the L.A. Times noted.
Representatives for Watts were not immediately available for comment.
Calling all HuffPost superfans!
Sign up for membership to become a founding member and help shape HuffPost's next chapter