Danielle Brooks wants to encourage young women and aspiring actresses to never lower their standards or lose their integrity in the pursuit of a career.
"I feel like that's what I've tried to do in my career is not bend those things. And even in a situation where I talk about being topless," Brooks said during the interview segment. "I still decided to do the role, but when I came in to do it, I made sure anytime that I have to get naked or have to have a sex scene I want there to be purpose behind it. I don't just want to be showing my body for the sake of showing my body."
Brooks also shared a few words of wisdom for the aspiring young actresses by saying: "I hope that my platform really does show young girls that they can do it being their selves, whether you do have very Christian values or not, whether you are plus-size or not, dark skin, whatever that is, I just want people to know that you can be yourself and make it into this business."
She went on to mention some of her previous insecurities that she overcame after she landed her breakout role as Tasha "Taystee" Jefferson on the Netflix hit show "Orange Is the New Black."
"Before 'Orange' there were so many times that I was like, 'do I need to change my hair? Do I need to have straight or curly? Should I lose weight, gain weight?' I really didn't think my career was gonna pop off until I was 40, but here I am," she said. "'Orange' showed me that I can be myself. I literally had no makeup on. I had my natural hair in plaits and a Mumu and I booked this job. And then I booked 'Girls,' and then I booked 'Master of None' by being myself. And I think that's what I hope, by living my life as truthfully as I can, women and men can do the same."
Check out Danielle Brooks' AOL BUILD segment in its entirety in the clip above.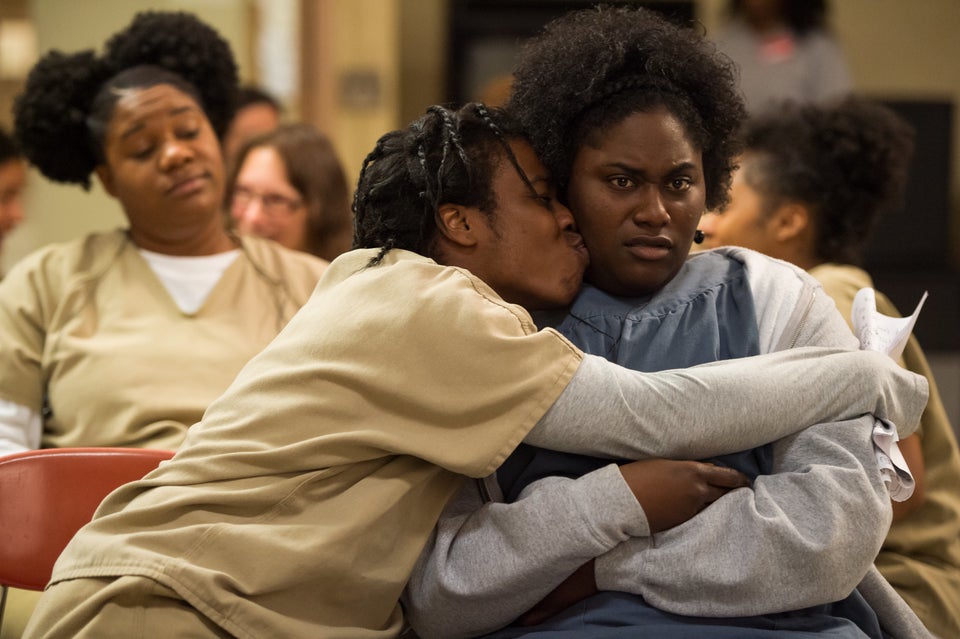 "Orange Is The New Black"