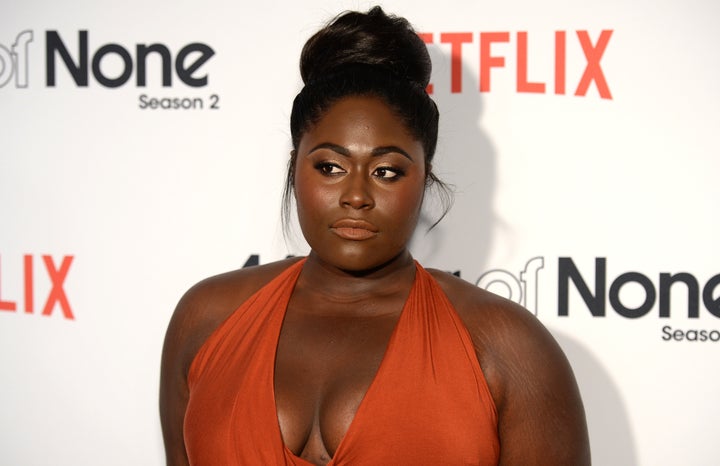 Danielle Brooks is full of amazing advice ― and she just shared a few pieces with the world.
The "Orange Is the New Black" star recently wrote a poignant essay for Refinery29 that details some of the advice she wishes she could give her 15-year-old self. 
"A lot of blessings and disappointments will come your way this year, and in the years to come, but I want you to continue to practice patience," Brooks wrote to her teenage self. "Let God write your story. It will always be brighter than you could ever dream ― so trust her." 
Published on Tuesday, the essay is a heartwarming message about the trials and tribulations so many teen girls face: fights with parents, high school crushes, learning to love your body and figuring out how to be comfortable and happy in your own skin.  
"Love your stretch marks, Danie. They are the roadmap of your strength," Brooks wrote for number 5 on the 11-point list. 
Number six? Don't cry too much when you're not asked out to prom. 
"One day that boy you had a crush on, you'll run into him at the grocery store and discover he has three baby mamas and works at Verizon. Not even as a manager," Brooks wrote. "And the other dude, you'll realize he doesn't even have enough courage to pursue his dreams. How would he ever be able to handle yours? Again, be patient. One day you will bring all the boys to the yard. They will be sliding in those DMs, girl. That phrase will make more sense in 2017."
The OITNB actress is no stranger to preaching self-love and body acceptance. Brooks modeled for Lane Bryant for the clothing company's body positive campaign #ThisBody in 2016. The actress is also a spokesperson for R29's The 67% Project, a multimedia initiative promoting body positivity and plus-size visibility that launched in September. 
In her R29 essay, Brooks reminded her teenage self that no matter what happens in life, she always needs to "operate out of love." 
"You are not an ordinary 15 year old, and that is okay. That doesn't make you better or less than anyone. But what you must not do is dim your light," she wrote. "You have a lot of love to give and believe it or not, it is not as easily accessible for others to give the same. People have a lot of hang ups that will make them guarded, but continue to operate out of love. It will always win."
Head over to Refinery29 to read Brooks' full essay. 
REAL LIFE. REAL NEWS. REAL VOICES.
Help us tell more of the stories that matter from voices that too often remain unheard.
BEFORE YOU GO