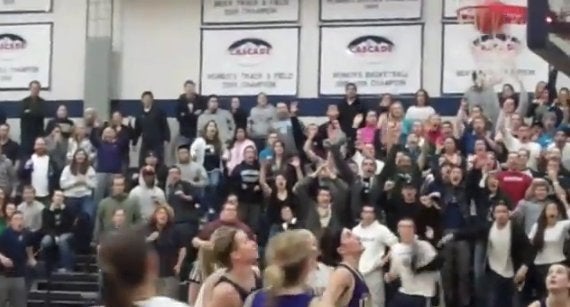 When a team only has seven tenths of a second to score, sometimes it takes a little trickery to pull off a game-winning shot.
With the score tied at 61 and .7 seconds left, Clauson was set to inbound the ball under the basket. Clauson noticed that nobody was defending the pass and there was a player on College of Idaho in front of her not facing the ball.
Clauson caught the defender off guard, threw the ball off her opponent's back and retrieved it right away. Then she quickly knocked down a 10-foot, game-winning jumper at the buzzer. The crowd immediately jumped out of their seats and celebrated with Clauson on the court.
Concordia won the game 63-61 and made it to next week's NAIA National Tournament. Scroll down to watch the incredible buzzer beater.
Related
Popular in the Community