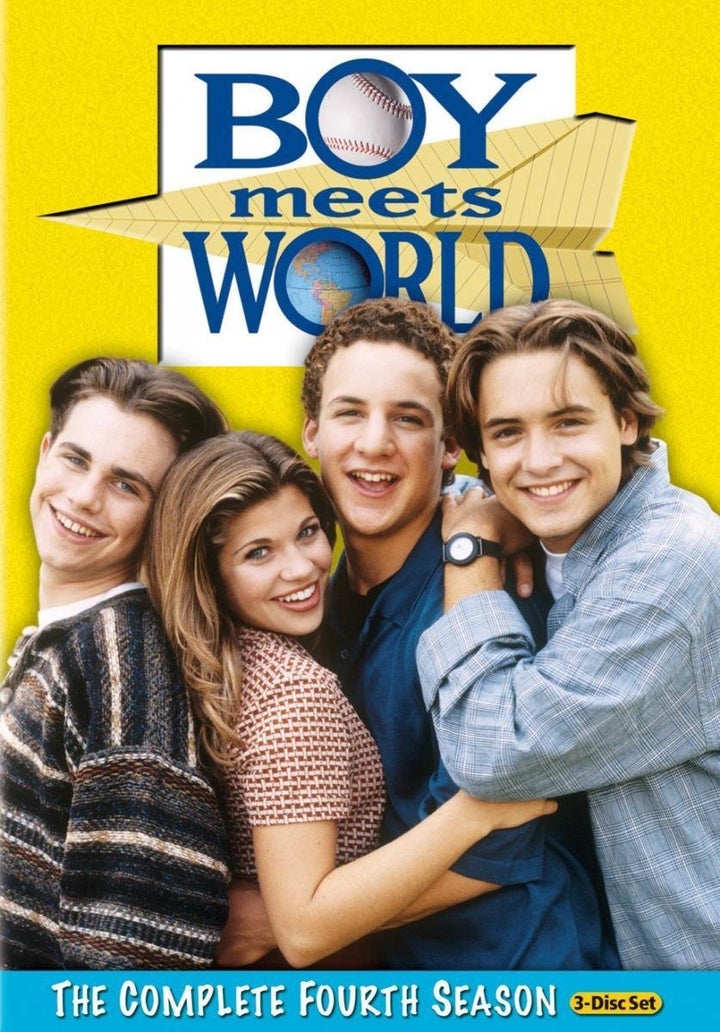 "It was really cute because I had already talked to [series creator Michael Jacobs] and I didn't know if Ben had already talked to Michael," Fishel said. "Then one night I got a text from Ben that just said, 'Hey what do you think about being my wife again?' And I wrote him back and I said, 'Nothing would make me happier than to call you my husband five days a week.'"
Fishel said she considers Savage her first husband. "Ben and I call each other hubby and wife," she told EW. "Eighteen years of my life I've known Ben, and for all of those years he's been lumped together with me as being my partner in crime, my husband. The same for Ben, he doesn't go anywhere without people asking about Topanga and I don't go anywhere without people asking about Cory ... You know we're very close. We talk very openly. I think we share a lot of similar characteristics to a couple that's been together for a long time. We know each other so incredibly well and we love each other and it's just the best."
Savage said he and Fishel were on the same page from the beginning and that he had kept in touch with Jacobs since "Boy Meets World" ended. The topic of reuniting the cast and reviving the show had come up, but "Girl Meets World" was the first concrete plan. The new show follows Cory (Savage) and Topanga (Fishel) as parents to two kids. Topanga is a lawyer and Cory a seventh grade history teacher, just like his former mentor Mr. Feeny.
"We sat down with them and talked about what their roles on the show may be," Jacobs said regarding original "Boy Meets World" cast members. "Whoever wants to be part of this show will be and whoever wants to move on will. The most important thing is to see what the show is and then see what their part in it will be. Will Friedle said, 'I will be at every taping.' Everybody is quite attached to it. The bottom line is: Will Rider [Strong] or Will be a cast member? Will they put in appearances? Maybe, maybe not. We'll see."
PHOTO GALLERY
13 Things We're Looking Forward To In 2013
Calling all HuffPost superfans!
Sign up for membership to become a founding member and help shape HuffPost's next chapter
BEFORE YOU GO